In Texas, there's no greater alchemy than turning beef into brisket, except of course turning that smoked brisket into... bourbon (!!!), a task taken up by the mad mixologists at CU29.
Recommended Video
The Mexican-Style Grasshopper Tacos You Have to Try When You're in South Beach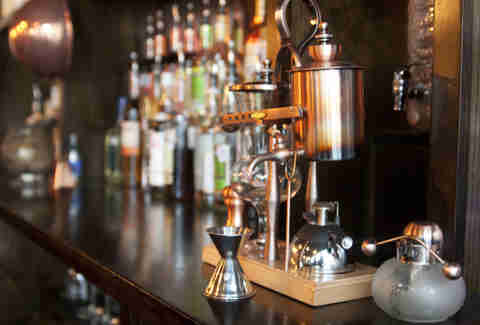 Named after the periodic table abbreviation for copper (duuuuuuuh), CU29's now open in the Brazos St spot that formerly housed sneaker shop Motive 807, which's been transformed into a veritable mad drink scientist laboratory. And the boozy Frankenstein of the bunch? That brisket bourbon, the brainchild of a San Antonio bar owner whose prototype recipe calls for 2lbs of moist brisket from Franklin BBQ (!), soaked for OVER A MONTH in six liters of delicious brown. But wait, there's more, including drinksanity like peppered turkey gin, a 27-ingredient Bloody Mary vodka, and ghost chili vodka.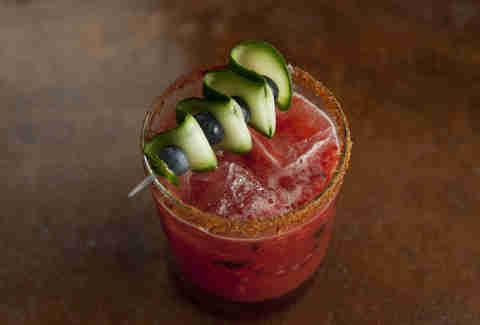 That boozy craziness is used in a cocktail list that boasts complexities like the Shakespeare, loaded with vodka or gin, cracked pepper, honey liqueur, raspberry, blueberry, slings and arrows strawberry, a dash of ghost pepper vodka, orange bitters, orange juice, and lemon.
For the sweet of tooth, they're rocking the Frangelico and vanilla vodka Peanut Butter Delight...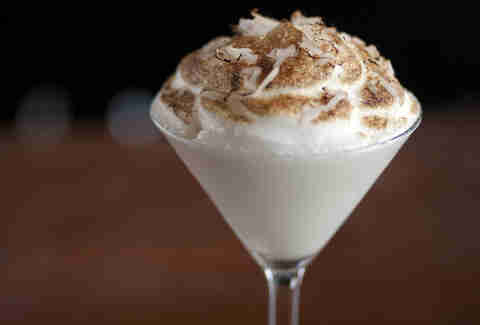 ... as well as a torched (WITH FIRE!!) Creme Brulee.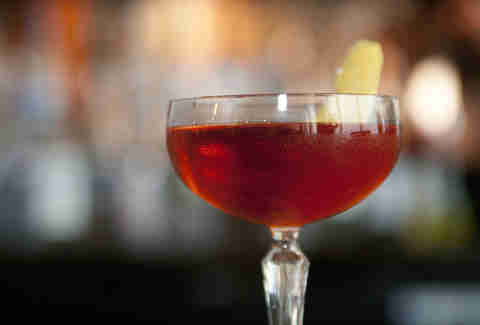 And on the classic side, they're flipping the Sazerac into a Louie New Orleans by adding chocolate bitters and flamed orange oil, further showcasing the magical powers of combustion.
Previous Venue
Next Venue
Venue Description
1. CU29 Cocktail Bar
720 Brazos St, Austin, TX 78701
A cocktailery obviously named after copper's description in the periodic table, CU29's got delicious and inventive boozy treats served up in a space as comfortable as your living room. Cozy leather booths and dim lighting create a relaxing atmosphere to enjoy artfully crafted cocktails you definitely wouldn't be mixing on your own.