Nein of the ATX's best Oktoberfest spots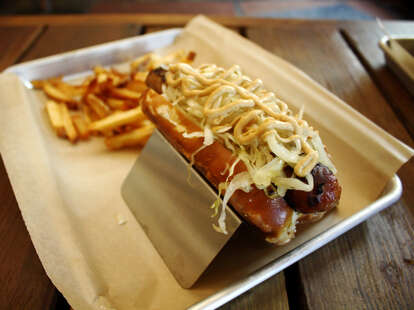 Oktoberfest is the biggest festival in the entire friggin' world (sorry Fun Fun Fun Fest, but you do have better-looking women!). And although it's too late for a trip to Munich, here's a list of the best German goodness you can get right here in Austin. Oh, and there are nein of them. NEIN.
Best Oktoberfestivities AND Biggest Beers: Banger's
Banger's liter beers are the largest in town, and, to wash them down, the Rainey St spot is hosting a ton of festivities, including food specials, horse shows, keg tosses, and a lederhosen contest. Also, tweet out this story to win a $25 gift certificate!
Best Old-School Biergarten: The Draught House
Heading up the old guard of the Austin beer scene, the Draught House has 45yrs of pint-pouring under its belt and even dishes out free brats on Saturdays.
Best New-School Beer Garden: Austin Beer Garden Brewery
Two brewing honchos from Uncle Billy's just opened this South Austin watering hole whose outdoor steez is supplied via charmingly low-key furnishings like lawn chairs and copper spindles.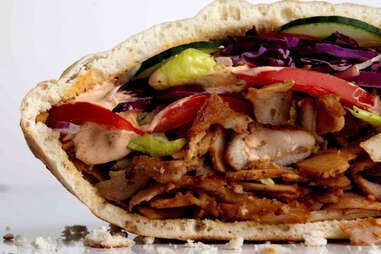 Best Ex-Pat Eating: Verts Kebap
Turkish immigrants popularized this spitted meat-filled sandwich in Berlin in the '70s, and it's taken Austin by storm, with seven locations opened in the last two years and pitas so generously portioned no one could accuse them of being teeny ke-boppers.
Best German Pool Hall: Austin Saengerrunde Hall
The top-secret German singing club headquarters behind Scholtz Garden boasts Texas's oldest operating bowling alley and is also a known hangout for some of Austin's most prominent beardos.
Best Brew-Powered Transportation: Pubcrawler
Touring Austin's best beer spots has never been easier than with the rent-able Pubcrawler, a pedal-powered, 16-person vehicle outfitted with kegs that you can legally consume on the road between bars.
Best Pretzel: Easy Tiger
The Dirty 6th favorite earns the honors of best pretzel, thanks largely in part to their beer cheese, which we could eat by the pint-full.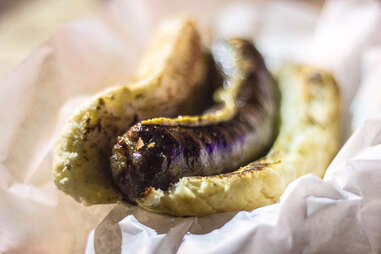 The Brattiest: Goldis Sausage Company
Newcomer Goldis Sausage Co. wins this award for innovative fare, like their mac & cheese link, which is delicious enough to save even the most dudely of sausage parties.

The Best Fake German Food Trailer: Schnitz and Giggles
Riiiiiight??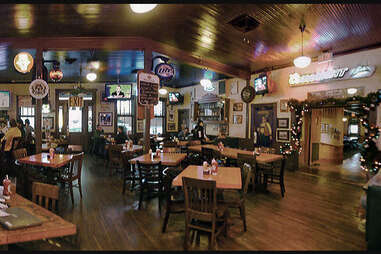 Best German Grub: Scholz Garten
In addition to bar food and BBQ, the iconic campus-area spot also boasts three types of schnitzel, including the frat favorite, Jagerschnitzel.