Austin Whether you're a non-American football die-hard, an "every four years" type, or you loathe sports in all forms, there's one thing on which all Austinites can agree: finding excuses to go to bars at odd times of the day is an admirable goal. The World Cup provides an entire month's worth of such opportunities, so here's where you should be going.
Fado's Irish Pub
Warehouse District
Without a doubt, Austin's most enthusiastic football fans gather at Fado's -- and for good reason. They'll be showing all of the games live, and are opening one hour before the morning tilts for improved seat-jockeying opportunities. Aside from the fun Shire-like digs, you can also enjoy $4 imperial pints during happy hour, food specials, and win a million dollars if you guess the outcome of all the games correctly. Start crunching numbers! 

Continue Reading
Star Bar
Warehouse District
Star Bar will show every World Cup game (during operating hours).  And, during US games, the bar will offer $4 Miller Lite cans and $4 Jim Beam drinks. Pro tip: Valentina's food trailer will be serving FREE QUESO for all customers dressed in red, white, and blue for all US games. Score! Oh, we mean, "Goal!"
The Mohawk
Downtown
From June 12th-July 13th, the Red River music venue will be showing every match of the World Cup. Frank is providing the eats, the games will be projected on a large screen, and the bar will be stocked with "IPAs, ambers, ciders, shandies, lagers, pale ales, and cocktails representing many of the teams playing in this year's Cup". Prove you're a citizen of the world and drink everything.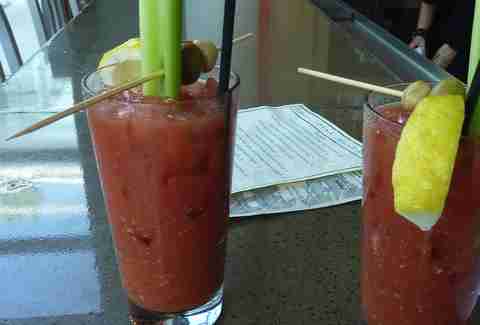 Justine's
East Austin
Sports bar atmosphere not your thing? Join the very chill, very posh crew at Justine's -- they will be showing all games that start before 5pm and serving Bloody Marys along with their full bar and cocktail service.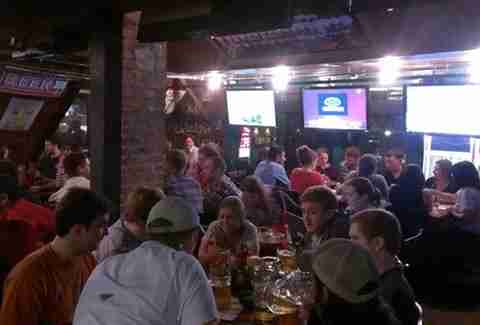 The Tavern
Downtown
The Tavern will air most of the games, but will especially prioritize the US, Mexico, and Spain showdowns. Their World Cup specials are $3 Budweiser and Bud Light and $15 buckets! Also, they have A LOT of televisions, so there's not a bad seat in the house. 
Russian House
Downtown
Get authentic at the Russian House's World Cup watch events, going on all month. Along with constantly streaming games, they'll have food and drink specials. Pro tip: the first US game is on June 16th at 5pm, which means: Happy Hour + Half Time Happy Hour + half off all infused vodkas and appetizers all day. Try the vodka infusions, there are over 70 to pick from!
Lavaca Street Bar
Warehouse District
Join the madness at Lavaca Street Bar, who are showing each of the games throughout the competition. They'll have super-cheap and super-awesome deals, like Lone Stars, Pearl, PBR tall boys, and Miller High Life FOR TWO BUCKS, plus $12 domestic buckets throughout the tournament.