Given this town's proximity to Mexico, affinity for tacos, and large mature, responsible, college-aged population, Austin's love for tequila should come as no surprise. But when it comes to serving up that potent agave-juice, some places are simply better than others. These are those places:
<em>South Austin (Slaughter Lane)</em>
The name 400 Rabbits stems from Aztec mythology, where it represents the gods of intoxication. The goal of these rabbits was to deliver the gift of insobriety to people across the land, so there may be no better fitting name for this (or any) bar, which specializes in tequila cocktails -- and with more than 45 tequilas and mezcals to choose from, they certainly deliver. The cocktails are fantastic, the atmosphere is fun, and the service is always quick. And the cherry on top? The place is also connected to the Alamo Drafthouse.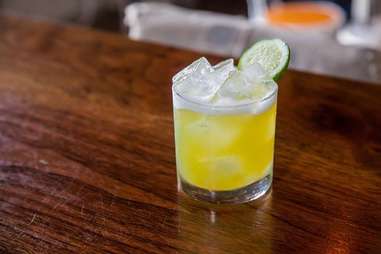 <em>East Austin</em>
Whistler's is everything you'd want in an East Austin night, including plenty of outdoor seating, year-round christmas lights, old buildings, and weird tequila-based cocktails like the "Jack and the Devil," which neatly blends reposado tequila, cold brew coffee, pumpkin, cream, and Abbott's bitters. As a bonus, if you head up the sketchy stairs in the front, you'll find Mezcalería Tobalá, a super tiny mezcal bar staffed by likely the most passionate mezcal enthusiasts in Austin.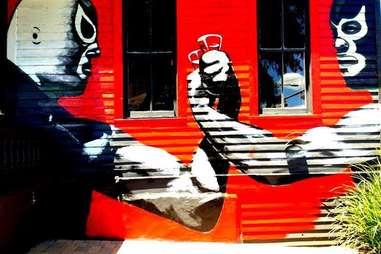 <em>Downtown</em>
508, to pretty much nobody's surprise, serves tequila. Lots of tequila, in fact, with over 50 types in constant rotation. And they do inventive things with that tequila, too, such as putting it in their almost infamous "Cuernos Largos" -- a margarita so strong, customers are only permitted to order two.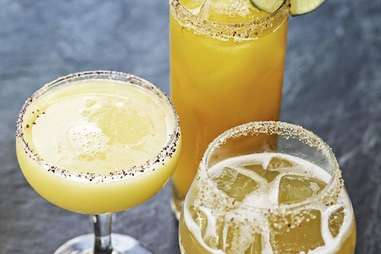 <em>Downtown/Warehouse District</em>
La Condesa is a well-stocked agave hub with more than 80 labels filling the shelves behind the eye-catching wooden bar. They also features an ever-changing lineup of small batch tequilas, and a half-price happy hour 5pm-7pm to allow you to enjoy them without breaking the bank.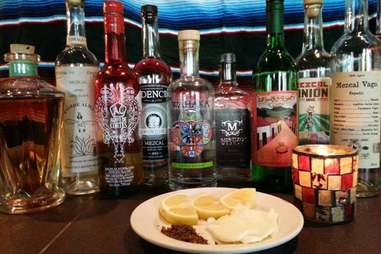 <em>East Austin</em>
Takoba consistently has some of the most knowledgeable staff in the city when it comes to tequila, so if you're looking to learn (or just to get a palate-matching recommendation), this is the spot. They may have a "mere" 25 different types of tequila, but they more than make up for it with their extensive, 60+ strong mezcal collection.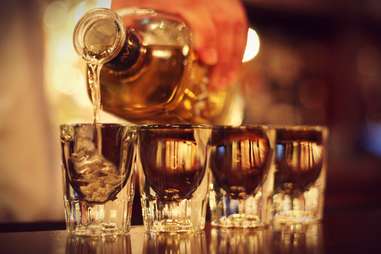 <em>Clarksville</em>
At Tacos and Tequila (TNT) you can choose from a vast 160 different types of tequila, which they serve up in a huge range flights, or in some expertly mixed cocktails. Also, let's not forget they do tacos, and their all-you-can-eat buffet brunch will absolutely make your weekend.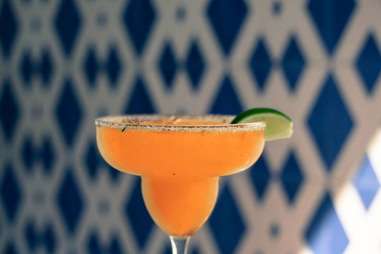 <em>West 6th St</em>
Benji's rooftop allows you to take in a gorgeous view (down West 6th St) as well as a collection of 80 different types of tequila -- many of which go into their delicious cocktails, most notably the praise-lavished Tequila Old Fashioned.
<em>North Austin/North Burnet</em>
Casa Chapala may well hold Austin's record for the most varieties of tequila in one place. Owner Guadalupe "Lupe" Barragan, a tequila fanatic, recently added a "cata" (a tasting room) with a staggering 200+ varieties of the stuff. Most nights you'll be able to meet Lupe himself, who has become a bit of a local legend with his generous pours and complimentary samples.
Sign up here for our daily Austin email and be the first to get all the food/drink/fun in town.
Brent Underwood is the founder of HK Austin, a 16-bed co-living and co-working space in the heart of Austin. He can most often be found roaming the streets of East Austin with a variety of foreigners in tow.