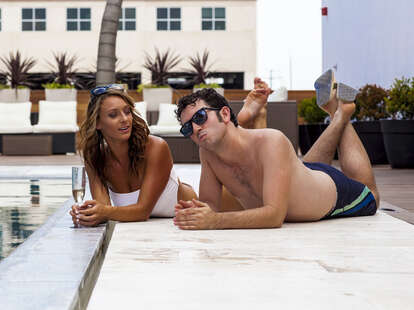 When you open a rooftop bottle service lounge in Austin, there's bound to be some splash-back, especially when your rooftop bottle service lounge... has a pool. But unlike every other rooftop bottle service lounge with a pool you've ever been to (there are so many!), the newly opened Rio Rooftop is actually a chill place to grab a beer, sit by the water, and talk to the surprisingly friendly girls who work there. To prove it, we sent our editor into the depths of the shallow end (3ft, no diving!) to get extra friendly with their beautiful waitresses.
The project's spearheaded by a group of Chi-town nightlife veterans...
... who've transformed the former Momo's into a three-story, 15,000sqft entertainment complex.
They're planning to launch a high-end contemporary American restaurant down below...
... but right now, most of their attention is dedicated towards the pool.
Which is open Saturdays...
At 9p, the swimming dies down, but the party rolls on.
... so be on your best behavior.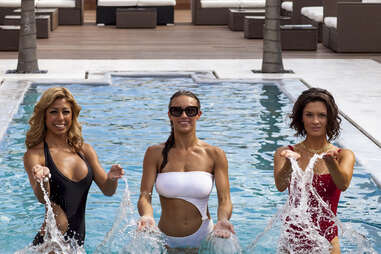 Or else these lovely ladies...
... will teach you some manners.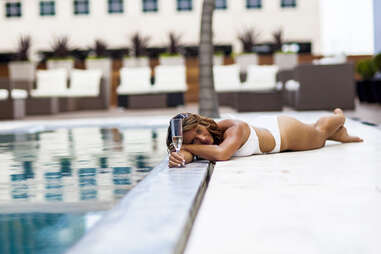 They sell Champagne by the glass.
If you get a little wet, they've got towels!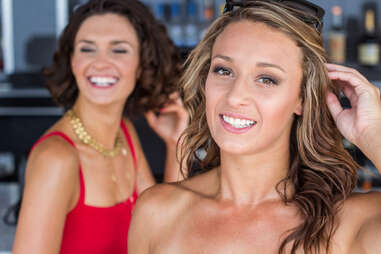 Should you want more privacy, you can rent a poolside cabana.
Look for draft beer, coming soon...
... and touring DJs who'll light the place on fire, ranging from locals like Toddy B to nationally known hip-shakers like DJ Serafin.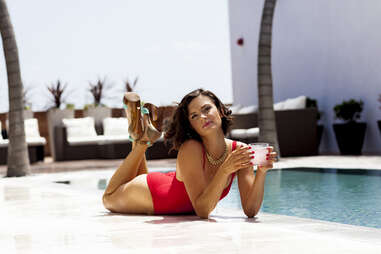 Or just kick up your heels...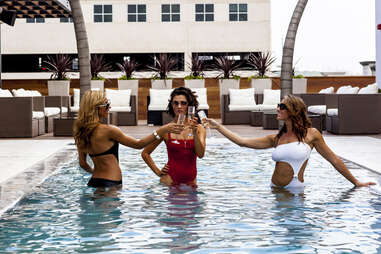 ... and toast to what's sure to be the hottest Summer on record.