First things first: Mezcal is not tequila, so don't shoot it, don't add lime and salt. It's a complex and lovely spirit that's best enjoyed neat. Mezcal has come a long way from the days when each bottle of golden liquid contained a solitary moth larvae ready to be consumed on a drinking dare. Today, in a full PR 180, mezcal is coveted by our country's top bartenders and is found on every (good) cocktail menu in the country. Austin is no exception. Here's what you need to know about mezcal and where you need to drink it.
So, what exactly is mezcal?
Mezcal is a distilled spirit made from the agave plant, a succulent which is typically large and spiky. The agave's piñas are trimmed, roasted, and ground before being placed into wooden fermentation tanks and later distilled at least twice through copper stills or clay pots.
Traditionally, the spirit hails from Oaxaca, although there are other regions it is found. There are copious amounts of agave varietals with different flavors that can be used to make mezcal. The combination of the terroir (soil, topography, and climate), type of still used, and producer results in near-infinite combinations. "Most people expect smokiness and dark, earthy notes," says Billy Hankey, owner of King Bee Lounge and former lead barman of Second Bar + Kitchen, "but that there are so many varietals of mezcal that flavors can range from bright and herbaceous to funky... like blue cheese funky."
Recommended Video
This Enchanted Speakeasy Takes You Through a Revolving Door Back to the 19th Century
Austin's fondness for mezcal
We asked Hankey, who first took notice of the smoky spirit and started serving it in Austin's cocktail bars, for the source of the local surge. "Mezcal's popularity in Austin has been growing for a while now. Vivo, Cantina El Milamores at Takoba, and Bar Illegal have had a focus for a long while; not to mention people like Bill Norris, Adam Bryan, Ben Craven, and many, many other bartenders who've used mezcal in cocktails for over a decade... I am trying not to reveal our ages."
Austin bar menus featuring mezcal
"Many bars these days are developing a selection of mezcal. The trend has really taken hold," says Hankey.  These eight bars range from typical best-cocktail-bar contenders with a knack for diverse beverage programs on down to dedicated mezcalerias. Oh, and just like at traditional mezcalerias, don't be surprised if the drink is accompanied by sal de gusano (worm salt) or sal de chapulin (grasshopper salt) on orange slices. These may sound gross, but are totally not; it's just salt with little brown specks.
East 12th
Billy Hankey and Colette Dein are two of the nicest and most knowledgeable bar owners in town. They also happen to have a nicely curated collection of mezcals. Allow Billy to recommend one (or four) to you and listen to him wax poetic on the process, the region, and the tasting notes. "When you're drinking mezcal, find out what varietals are used in the production of that bottling and the process by which it was made," says Hankey. "All that information is generally printed on the bottle. Also, try to be aware of who is producing the mezcal and their story. Is it a major liquor company or a family?"
Manor Road
Upstairs from Mi Madre's is the cool little mezcal bar from the same owners as the Tex-Mex restaurant. Here you can enjoy the spirit neat or in one of its cocktails. Mezcals work well in just about any cocktail (Old Fashioneds, Negronis, etc.) as long as it's balanced. Try the fresh, herbal Verdito made with mezcal, absinthe, basil-serrano, and lime juice with agave.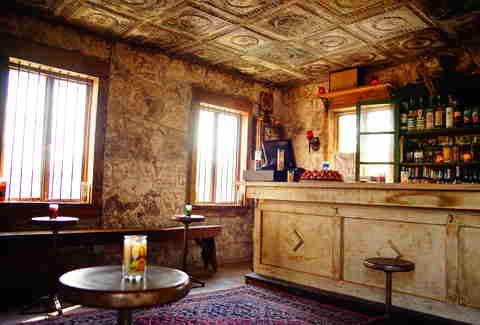 East Sixth
This intimate bar carries a broad selection of wild-variety mezcals including mexicano, madrecuixe, arroqueño, tobala, ensamble en olla de barro, and some rare espadin, and is served two ways: guests can order a half-pour (3/4oz) in a clay copita, or a full pour in the traditional veladora glass. Downstairs at Whisler's, the well mezcal, El Silencio Espadin, is showcased nicely in the Oaxacan Prayer (El Silencio Espadin mezcal, Cocchi Rosa, Licor 43, lime bitters, and acid phosphate).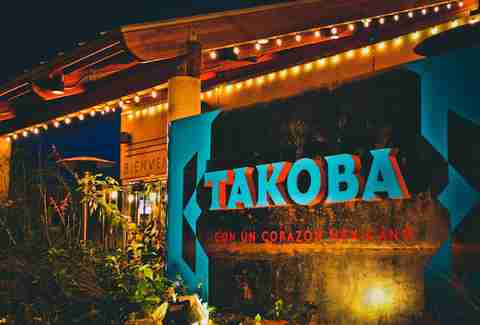 East 7th St
Right around the corner from Takoba's main entrance is Cantina El Milamores. It has a great menu of Mexican appetizers and cocktails, including many made with mezcal, like the mezcal Old Fashioned. It also has seven very reasonably priced mezcal flights, like the agave varietal ($12) which comes with copitas of Tepeztate, Sierra Negra Mezcalero #4, Madre Cuishe Wahaka, and Espadin Alipus San Baltazar.
Rainey St
Not only is El Naranjo home to some of the best interior Mexican cuisine in the city, but it has a killer selection of mezcal and other agave-distilled spirits (including tequila, sotol, and bacanora). Try Fidencio's Tobalá, which is foraged from wild agave, or the savory, salty Wild Karwinskii from Real Minero Largo -- regarded as one of the finest mezcal producers.
Downtown
La Condesa is THE Downtown hotspot for modern Mexican food and dangerously deliciously cocktails, like the DÍa de Los Muertos No. 2 (Alipus San Juan mezcal, Cointreau, Lillet Blanc, lemon). Feeling adventurous? Order the $45 pour of Del Maguey Pechuga, which is distilled with a chicken breast suspended inside the still in order to balance the mezcal's fruit flavors.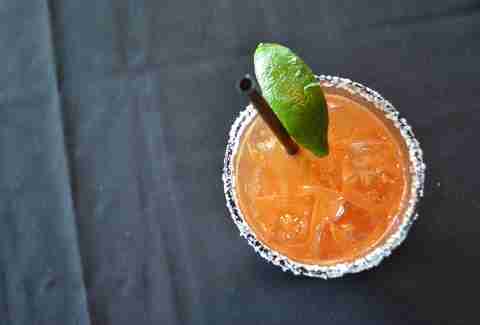 North Austin
It's hard to believe that the go-to Tex-Mex restaurant for lunch with co-workers or weeknight dinner with the fam would have such an impressive selection of mezcal, but it really does. Over 30 bottles from distillers like Del Maguey, Alipus, and Los Nahuales make VIVO a bona fide destination for mezcal lovers. For a refreshing take on a margarita, try the Haz Me Pronto! made with Los Nahuales Reposado mezcal, Ancho Reyes, tamarind, honey syrup, fresh lime, and a Tajin rim.
Rainey St
Rounding out the mezcal landscape, just behind Clive Bar, Bar Ilegal is the tiny cottage serving everything from mezcal mules to flights of the smoky spirit. Keep in mind, it is only open on weekends. Consider putting a few back with the traditional toast that's given when drinking mezcal: "Para todo mal mezcal, para todo bien tambien," which translates to "for everything bad, mezcal... for everything good as well."
Sign up here for our daily Austin email and be the first to get all the food/drink/fun in town.