While we could use genetics, astrology, your resume, or your Tinder bio to accurately assess your personality, we've found that the best litmus test of who you are as a human being is most likely where you like to drown/create your sorrows. Here's what your favorite Austin bar says about you...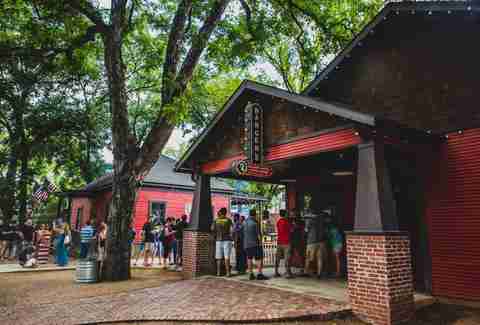 Rainey St
You're a simple (wo)man with simple tastes... consisting of beer and sausage, primarily. You wonder why other bars even bother existing.
 
Red River District
It's 2:07am on every Saturday night ever and you always just wanna dannnnnnnnce -- either because you actually like dancing, or because other bars are closed and you are not 100% sober. It's kind of a toss-up.
 
Airport Blvd
Long ago, you discovered that the most flattering lighting is the soft glow of neon beer signs -- a realization that has since shaped your drinking destiny. 
 
Downtown (inside Whole Foods)
You're equally big on bars of the salad AND booze variety, and at Whole Foods, you can enjoy both. Also, your yoga pants collection is on point.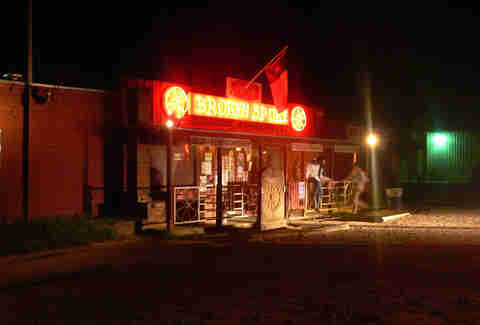 South Lamar
You've been on the planet for at least six decades, and you've lived in Austin for at least three and a half of them. But when it comes to dancing... well, those (prosthetic) hips don't lie.
 
Dirty Sixth St
Every hangover is the worst hangover of your life thanks to shots named after your proclaimed personal idol, Charlie Sheen. You yell "wooooo!" and "aaaayyyy" with increased abandon, and perpetually wake up in bed with scraped knees, strangers, and/or half-eaten slices of pizza. You can't wait to go back next weekend.
 
West Campus
There is a 96.2% chance you're using a fake ID right now, your personal motto is "You can retake the class but you can't retake the party" and, yeah, you should probably be concerned that your BAC is higher than your GPA, but c'mon -- it's dollar-beer night, bro!
Red River District
Maybe you're gay, maybe you're vegan, maybe you just have friends that are gay and/or vegan. Maybe you go for the music. Or the organic-juice-cocktail things. WE'RE NOT GONNA PUT YOU IN A BOX, YOU BEAUTIFUL UNICORN.
Dirty Sixth
Everything you know about cool spots in Austin was derived from that 2005 season of The Real World, and sure, technically that was like a decade ago, but hey -- those were formative years, man.
 
South Congress
This is the official bar of your totally amazing kickball team, Alcoballics Anonymous. You consider your biggest accomplishments to be high school sports trophies and intramural championships. Flip cup is your favorite hobby.
 
Manor Rd
You either a) live on/around Manor and this is your neighborhood sports bar, b) need a place to watch English Premier League football games at 6am, or c) have realized this is a bar that will open at 6am. Good show, old chap.
Hill Country
While this is technically a brewery, you're a big believer in cutting out the middleman. You create a Facebook invite for every momentous, high-maintenance Saturday excursion and warn everyone they better RSVP and they better not be late. You are really good at planning events and calling dibs on not driving.
 
East Side
You resent the term hipster, but don't deny that you're a fan of drinking tallboys at picnic tables. Lone Star tastes the same everywhere, so instead you base your bar decisions purely on the availability of backyard Brussels sprouts. And here you are.
"Undisclosed" location
You like to say this is your favorite bar, but you've really only been here once. You probably couldn't find it again.
 
West Sixth
People assume you're from Dallas, and you totally aren't offended by that.
Fourth St
Your skills lie in dancing until 4am, losing your shirt, and always finding an afterparty. Brunch is literally the only thing keeping you alive on the weekend.
West Sixth
You wish you were in Vegas right now, and you could probably afford an actual trip if you weren't blowing your money on completely unnecessary bottle service in Austin. Johnny Manziel on a swan float is your spirit animal.
 
Dirty Sixth
You cannot quote literally any Shakespeare. Proudly. 
 
Red River District
You're perpetually on your way to a show/just leaving a show/sprinting -- or doing something resembling sprinting, given the fact that you just smoked six cigarettes -- to grab a strong, cheap drink between sets of a show. You've talked a lot recently about how all the best venues are being shut down by evil condo developers. You've talked a lot about it within the last five minutes, actually.
East Side
Your two-stepping skills were essentially useless until honky tonk got trendy, and you've been riding that wave at The White Horse every weekend since. You subsist solely on whiskey and free popcorn, and have found it to be quite a well-rounded diet.
East Side
"What's your dog's name?" "I'll take a Lone Star." "Split a sandwich?" "Cool bike." "Cool beard." "Cool band." "Are you using this chair?" "Can we grab the end of this table?" "Back here tomorrow for brunch?" -- You, here, every weekend
Sign up here for our daily Austin email and be the first to get all the food/drink/fun in town.
Sam Sumpter is an Austin writer, who swears she's not judgmental. Follow her for proof at @its_Sam_babaaay.