First off, nobody intends to go to a Bad Decision Bar -- unless that is, they intend to wake up to a half-eaten floor-schnizel and half a dozen empty shots of what they hope was Jager while wearing someone else's non-novelty lederhosen -- but then Berlin has at least seven that are still in business, so clearly  good intentions can fall by the wayside even here.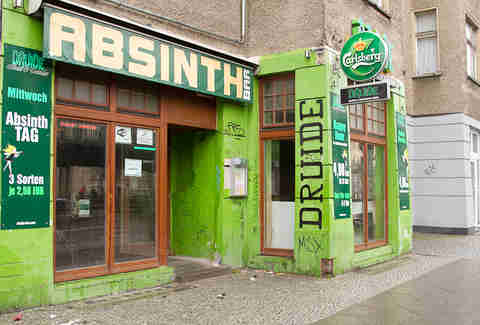 Druide Bar
Prenzlauer Berg
Okay, so this place has more than 170 different types of absinthe, and they have them all on happy hour offers of 2-for-1. What. Could. Go. Wrong.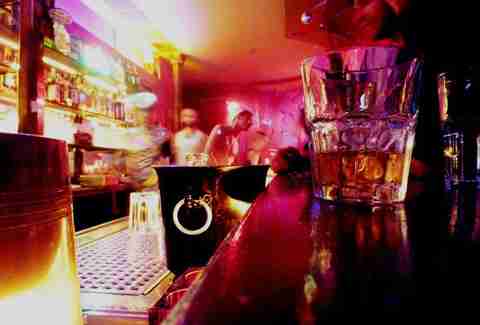 Monster Ronson's Ichiban Karaoke
Friedrichshain
What goes into your mouth: way too many of some of the cheapest drinks in Berlin. What comes out of your mouth: what Katy Perry's "Firework" would sound like if a velociraptor sang it.

Badfish
Prenzlauer Berg
They do Whiskey Wednesday (and pair each brew you order with a shot of Jameson), and you do Oh-God-please-don't-let-those-photos-of-me-playing-beer-pong-in-a-pink-tube-top-be-on-Facebook Thursdays. 

Marcus Bräu
Mitte
It's not hard to find good beer in Berlin, but at this old-school brewery, the question is not what you are drinking (spoiler: it's beer) but how much your stomach can physically hold by volume. Luckily, they have a 3-liter beer tower or the 1-meter beer paddle loaded w/ 12 brewskis to answer the question.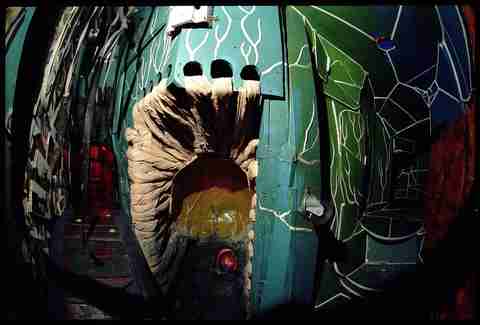 Salon zur Wild Renate
Friedrichshain
Renate takes Berlin's "secret locale" scene it to the extreme w/ the art house/junkyard basement Peristal labyrinth, which is impossible to navigate even if you are stone-cold sober. Which you will not be. At all. 
Bei Schlawinchen
Kreuzberg
They have cheap beer, they're open 24hrs, and if you think you're leaving without winning at least one game of foosball against that douchebag in the Dutch soccer tee even if it takes you until 4a and costs six rolls of Euros, you are sadly mistaken, friend.
Soju Bar
Kreuzberg
You're drinking Korean vodka in a laser-lit European club filled with cool neon signs! It's totally the future! Wow, future-booze is strong... man, that pot plant looks hot...