After packing eager beer enthusiasts into the same tasting room for over 25 years, the folks at Harpoon are taking it up a notch, or two, or a hundred, unveiling a massive 300-person, first-in-the-Hub, German-style beer hall complete with skyline views, live brewery action, and more suds than a tub containing a butcher, a baker, a candlestick maker, and lots of bubble bath. Start by snagging a spot at the 24-seat slabwood bar made from felled Vermont butternut trees, then peer longingly into the brewery and wonder what your life would be like if you'd listened to your stepfather and purchased Red Dog before it went out of business. That's right, 20 beers on tap, including rare brews from their "10-barrel pilot system" that you can't get anywhere else. Pick a glass, any glass... This is not a bowling alley or a particularly well-waxed dance floor. This is a communal table. Sampling flights do not involve trying to briefly board moving airplanes. You're looking at freshly baked pretzels made with spent grains. Also some sort of Harpoon logo'd wrapping paper. The growler station: now sating eager beer enthusiasts for over 25 years, just from a much less cramped space.
Recommended Video
Stay Classy This Winter With a Spiced Pear Tom Collins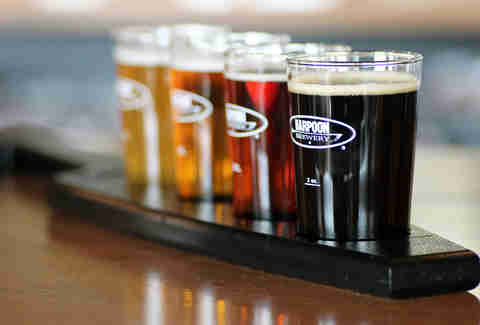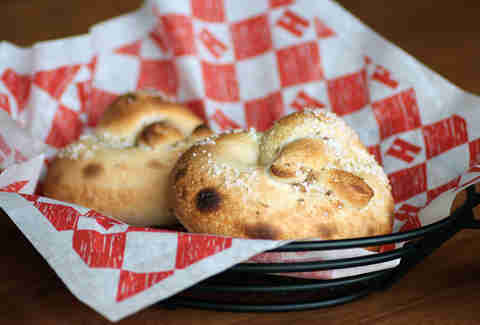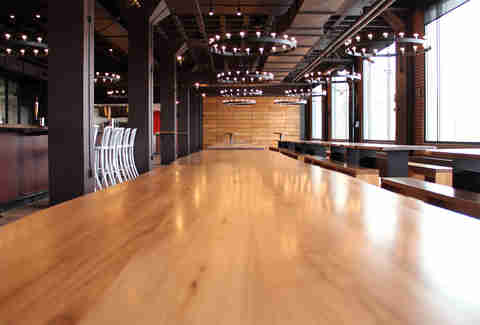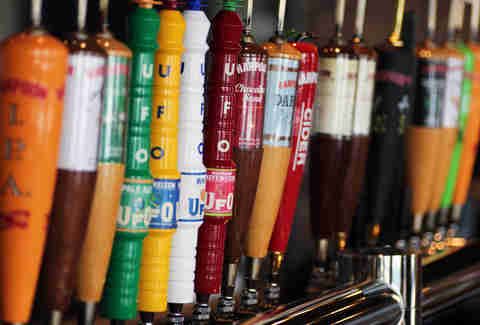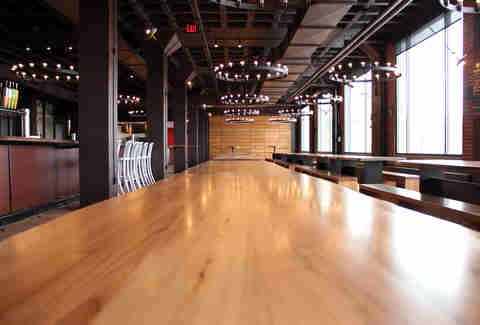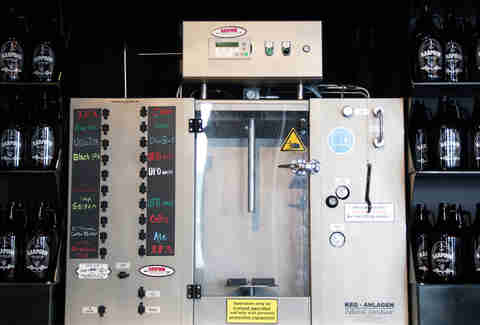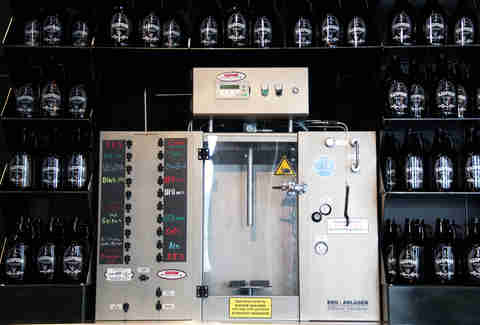 Previous Venue
Next Venue
Venue Description
1. Harpoon Beer Hall
306 Northern Ave, Boston, MA 02210
This German-style beer hall from the Harpoon Brewing Company holds 300 brewthusiasts and offers a view of the skyline (when you're not looking into the bottom of your glass wondering where all your delicious beer disappeared to).