If you grew up in New England, you piled jimmies on your ice cream (still do), you wore sneakers (same), and you drank Polar ginger ale (same... things never change!). Here are 10 tasty tidbits you didn't know about your favorite childhood soda. Not pop. That stuff's disgusting.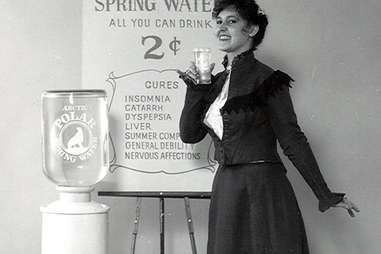 1. They're older than the Grover Cleveland administration.
"How old is that?" you asked because you checked out during the Gilded Age section in US history class. The year was 1882 and Chester A. Arthur sported a sweet 'stache in the Oval Office. Originally the J. G. Bieberbach Company (J. Bieber?!), Polar has been dispensing drinks and good times for 132 years. (Coke? 128 years. Practically children!)
2. They're based in "The Woo"!
Wootown. Wormtown. The City of Seven Hills. The Heart of the Commonwealth. That Place Where You Were Sexually Rejected By A Holy Cross Co-Ed While Visiting Your Buddy From High School. Whatever your preferred name, Polar has called Worcester home since day one.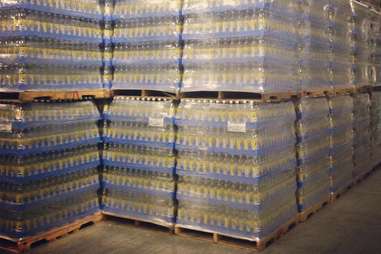 3. They're America's largest independent soft-drink bottler.
In your FACE, other independent soft drink bottlers! You know who you are…
4. Their secret? Water.
Upon purchasing the Leicester Polar Spring Company in 1918, Polar gained a pure spring in Spencer, MA. Today, they source from three high-quality natural springs in Massachusetts and New Hampshire. If your wares consist of fizzy H2O drinks, then the base should probably be top quality. Science!
5. They're making (roughly) a bazillion flavors.
With more than 75 (okay juuuust short of a bazillion) choices, there's a Polar for just about every taste. Some of the wackier varieties include: Vanilla Pear Seltzer, Bitter Lemon Mixer, and Diet Double Fudge Soda. Make your own combos like Bitter Lemon with Diet Double Fudge. We triple fudge dare you (or just follow their drink recipes).
6. They're still rocking the originals.
Pretend you're a kid again (or more likely, pretend you're a kid in the 1930s) and go for Polar Classics made with trace amounts of cocaine real cane sugar: Black Cherry, Vanilla Cream Soda, Root Beer, and Orange Cream.
7. They're making and/or distributing other stuff you probably drink.
Four score and THIRTY acquisitions later, they have proprietary brands (Polar, Adirondack, Waist Watcher, Clear 'n' Natural), national brands (7-Up, A&W, Sunkist), new-age brands (Snapple, AriZona, Nantucket Nectars), and some private-label brands. But not Russell Brand.
8. Their polar bear mascot (Orson) debuted 20 years before Coke's did.
In 1902, ice was weird and uncommon. Dennis Crowley opted for a polar bear mascot so people would think their drinks were cold and refreshing (Jedi mind trick). Coke's arctic doppelgänger appeared in 1922 and was only used intermittently until the sugary reboot in 1993 (Jedi MIME trick).
9. Their sense of humor earned them... a lawsuit from Coke.
Responding to Coke's other bear, Polar countered with a commercial showing Orson tossing a Coke can into a recycle bin marked "Keep the Arctic pure". The soft drink behemoth claimed the ad could harm their image. The judge ordered Polar to cool it, but they could keep Orson, who again, came first!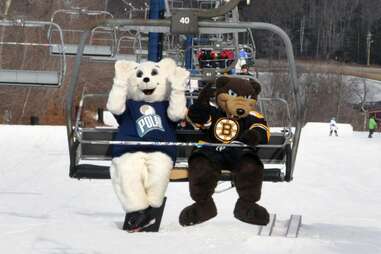 10. They're "related" to Wachusett Mountain Ski Area.
The Crowley family bought Old Man Bieberbach's biz in 1916 and still run Polar today. In 1969, Ralph Crowley got the lease from the state to operate Wachusett Mountain… finally scoring some ice for their drinks!