Everything you should do during Brooklyn Brewery Mash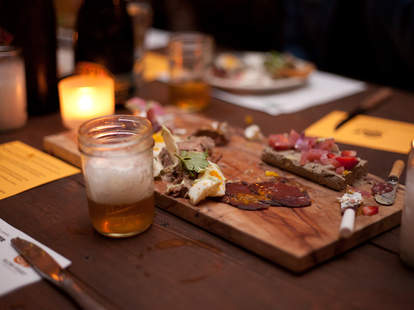 Brooklyn Brewery MASH Tumblr
Kicking off tonight in the Hub, BBM is a weeklong party thrown by the NY brewers, who are hitting 11 cities and featuring sweet action in food, music, hilarity, books, and, of course, suds. We've scoured the lineup -- here's what you must do, or face eternal condescending looks from your friends.
Dave Baldwin
Any day at Stoddard's: Whether it's for their beer dinner, or to eat tons of delicious Formaggio cheeses (while drinking beers) on Thursday, or just to take advantage of the special pours all week, this is the Mash HQ -- so make sure you drop by.
Dave Baldwin
Wednesday at Tip Tap Room, 7p: Our man Brian Poe and Brooklyn Brewery's house chef, Andrew Gerson, team up for a huge, multi-course feast featuring local beers, boar meatballs, blackberry chocolate bread pudding, and awesome conversations about venison hot dogs.
Chaos Cooking
Friday at A SECRET PLACE: They're running something called Chaos Cooking. It's a dinner party with multiple courses (one of those courses is made by you, so get ready to unleash your Zesty Shake 'N Bake Chicken!) in a secret location, where all the guests are strangers. It's either going to be awesome or really creepy, but, either way, you'll have oh so many stories, so you should probably check it out.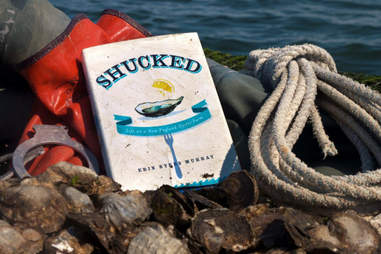 Island Creek Oysters
Sunday at Eastern Standard, 6pm: End the week with free Brooklyn Brewery beers and an Island Creek raw bar while you hear our favorite local-author-turned-Nashvilleite (that's a thing, right?) Erin Byers Murray and Graham McKay (from the oldest operating boat shop in the US) talk about oysters, books, beer, and their favorite The Baby-sitter's Club books.