Now that football season is over and the snow is setting in, it's time to turn our attention to yet another sport: drinking. OK, sure, it's not really a sport, but it's definitely something to keep us occupied in the winter months here in Boston. And while we'd all be content doing so at home, getting out and experiencing the best bars for winter drinking is half the fun. Which is exactly why we're giving you nine local spots to better push you out of your home and into society this winter. You're welcome.
Best spiked hot chocolate
MET Back Bay
Address and Info
Back Bay
Sure, you can microwave your Baileys, but you're far better off heading to MET for not one but four different melted Taza varietals, each spiked with a different liqueur (amaretto, espresso liqueur, white creme de menthe, and the aforementioned Baileys).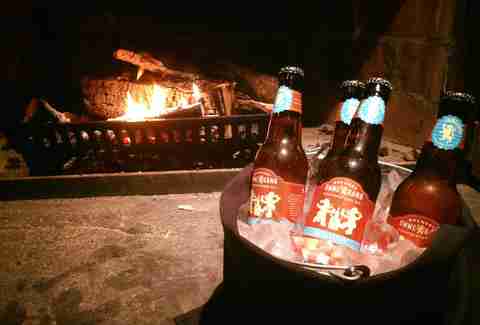 Best fireplace
Local 149
Address and Info
South Boston
While Boston has plenty of bars with fireplaces in them, we're partial to Local 149 because it's a genuine wood-burning entity. Plus, you can hang out approximately six inches away from its grate.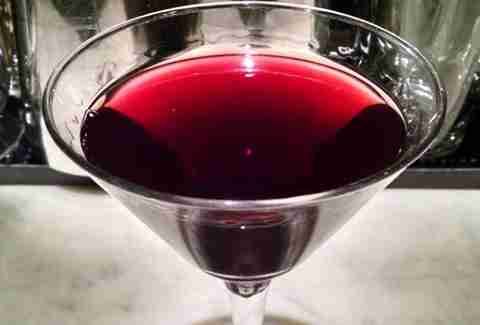 Best hot cocktails
Russell House Tavern
Address and Info
Harvard Square
Lots of booze havens around town experiment with gourmet hot toddies, but Russell House turns up the heat (yes, HA. HA. HA.) with a hot toddy-Old Fashioned hybrid called the Fashionably Hot (see, they're funny too!). Russell's canny barbacks start with rye, add some amaro (and a black tea tincture for a smoky flare), and then top that sucker off with cinnamon and vanilla syrups before heating the whole thing up to gut-warming level.
Coziest vibe
Bristol Bar
Address and Info
Back Bay
It's nicknamed "Boston's Living Room" for a reason. The bar within the lounge is equipped with oversized plush sofas, mood lighting, and plate glass window views of the passersby outside. Of course, as great as the couches are, the martinis are even better. And sure, we're definitely not complaining about the food.
Best dark beer list
Lord Hobo
Address and Info
Kendall Square/Inman Square
Is there a Boston bar that doesn't pour a passable Guinness? Among them all, Lord Hobo does right by the lesser-known stouts and porters, from a lower alcohol Irish stout to one called Tart of Darkness. All we know is that each one goes down like a warm milkshake.
Best spot to watch winter sports
Parlor Sports
Address and Info
Somerville
A lot of bars that cater to the football crowds pull way back after the first week of February. Parlor, however, is a four-season, four-sport kind of hangout -- and a no-nonsense one at that. No buzzy restaurant crowd distract you from the game; just five screens tuned to the basketball and hockey games of the moment, best chased with a $9 classic cocktail.
Best comfort food bar menu
Marliave
Address and Info
Downtown
Marliave understands the thrill of rich, gooey, old-school pleasures slurped down barside on a glacial winter day. Translation: cheese-rich classics like French onion soup and macaroni and cheese... with black truffles.
Best bar to wear your ugliest sweater
JJ Foley's
Address and Info
South End
Yeah, none of us are looking our best right now (and if you are, we don't want to hear about it). JJ Foley's motto? Drink before dress. OK, not really, but Foley's is one of those places where you can sport soiled Uggs and a mess of a pullover and not feel an iota of self-consciousness.
Best post-workout bar
Blu Restaurant
Address and Info
Chinatown
Working out is a surefire way to combat seasonal affective disorder. Working out, then hitting the bar without ever leaving the gym? We swear, if everyone knew that the Downtown Equinox contained a full-service bar within its four walls, membership levels would skyrocket. There is a singular pleasure in hauling your ass out of the yoga studio and into the bar space, only to spot your instructor already sucking down a glass of Sauvignon Blanc.
Sign up here for our daily Boston email and be the first to get all the food/drink/fun the Hub has to offer.
Meaghan Agnew goes full groundhog in winter and will be treating this list as her personal to-do list. Follow her on Twitter and Instagram at @meaghandeth.