Would it surprise you to learn that Boston is the 12th best city in the country for singles? It surprised us -- which is to say, we were surprised we ranked that high. Boston is pretty much useless when it comes to making love connections (apparently that distinction goes to Atlanta). Even swiping right has become a desultory affair 'round these parts. 
Time to right the ship! Because while Boston's dating scene may suck, there's still plenty of opportunity for some good old-fashioned snogging. It's summertime, after all, and the hookups should be easy. These are the best bars for singles in Boston.
Fort Point
They don't call it Lucky's for nothing
This one's for the (hetero) ladies since a disproportionate percentage of the crowd at this longtime Fort Point joint skews (hetero) male. There's something charmingly throwback about the scene here -- close your eyes and you can almost imagine a hookup scene before there were dating apps, or even cellphones. If you strike out? Nothing the Painkiller can't cure. 
Beacon Hill
Ground zero for high-level macking
In search of a pretty provider? Pull out your one true designer outfit and otherwise clean up as best you know how, because The Liberty is ground zero for well-heeled hookups. Your best bet is to scope out the four main bar areas (Liberty Bar, Alibi, The Yard, Scampo) and their respective clientele before committing to a location. But, generally speaking, The Yard and Alibi are for the young'uns, and Scampo and Liberty Bar lure in a thirty-something crowd. 
South End
Huge bar area makes for epic after-work mingling
When did Barcelona suddenly get a bouncer? And why is this place packed at all hours of the night? Blame the enormous horseshoe-shaped bar area, which attracts as many after-work city singles as it does middle-aged couples enjoying cocktails and tapas. What makes this place especially appealing? The relative maturity -- behavior-wise, not age-wise -- of the crowd, which might restore just a bit of your faith in humanity.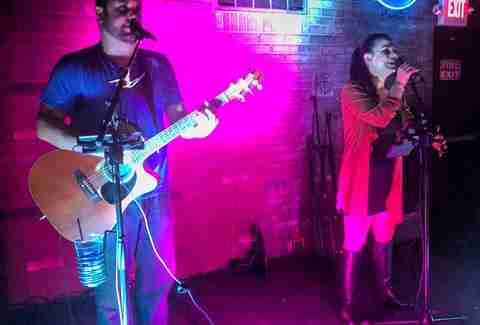 Beacon Hill
Dive interior that belies the prepster hookup scene
Looking for old money that acts as if it's no money at all? Welcome to the Beacon Hill dive bar. Cheap drinks plus old-school bar games equals a super young, preppy crowd. But chances are decent there's at least one young doctor in the mix, owing to the nearby MGH. And if you end up striking out? Hey look, bar games! 
Seaport
There's a reason it has a rude nickname
Yes this one has a nasty little nickname -- and no, we're not going to share it. Suffice it to say, the moniker pays homage to this harborside bar's raucous hookup scene. Order the potent rum punch and then let your eyes roam. What they're landing on: ladies who don't want to you to know how long they took to look this good and dudes who definitely own more than one pair of Nantucket reds (and probably docked their boats nearby). Proceed with eyes wide open.
Seaport
A high-rise, four-season pickup spot with views
Legal's flagship by-the-sea goes overboard with its posh indoor/outdoor rooftop lounge and appropriately named Promenade Deck; the crowd is similarly decked out in its sexiest, most over-the-top outfits. Catch the sunset and the eye of a PYT while slurping infinity oysters, and treat your friends to pitchers of punch to improve their own odds. 
South Boston
The best spot for daytime drinking and snogging
Who says hooking up is a nighttime activity? Southie bros and woo girls back this place during the weekend daylight hours, too. And, given that the space is so vast, the pickings are ample. But if you were born before 1990, we suggest you head elsewhere -- Lincoln is ground zero for every millennial cliché in the e-book.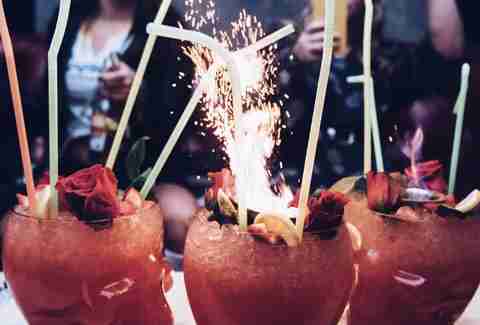 Back Bay
Lots of dark corners for dark deeds
Sure, there's another outpost on the water in Fort Point that's a lovely spot for daytime drinks and above-board socializing. But when darkness falls and it's mischief you seek, Lolita's original site in the Back Bay is your joint. The subterranean lair is dark and moody, lit primarily in red, giving it a boudoir flair. The bar is where the after-work action is at -- order a frozen margarita and the bacon guacamole and offer to share with the first comely lad or lass you see. 
Sign up here for our daily Boston email and be the first to get all the food/drink/fun the Hub has to offer.