You're rolling into Summer, and you need to roll into that Saturday barbecue with some proper beers. To help make sure you don't show up with just any old suds (or like, beet juice or something... what's wrong with you?) we tapped (!) five Boston beer experts to give us their picks for Summer's must-drink beers.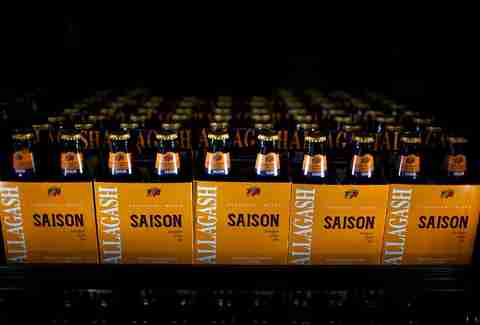 Jeff Wharton
Co-founder of Drink Craft Beer
Allagash, Saison (Belgian-Style Ale, 6.1% ABV)
Jeff says, "Summer is a time for refreshing beers; that said, you still need flavor. Very few styles exemplify both of these like a classic Belgian-style Saison. Allagash just released their version in April and it's fantastic! A light body and high carbonation are great for drinking throughout the hottest days of Summer, while the spicy yeast notes will keep you interested all day. With the push they've put behind this one, it should be easy to find as well."
Notch, Session Pils (Czech Pilsner, 4.0% ABV)
Jeff says, "While Notch just upgraded their much-heralded Left of the Dial IPA to year-round status, something about a great pilsner just screams Summer to me. And you won't find a better version of this style… at least not one that comes in both 6- and 12-packs of cans. Camping? Boating? By the pool? Grilling? This is the beer you want for all of these situations. If glass can't come (or even if it can), get yourself some Notch Pils. Clean and crisp with just enough hops, this beer is a classic-in-the-making."
Juliana Casale
Boston correspondent for American Craft Beer
Harpoon, UFO Big Squeeze Shandy (Shandy, 4.5% ABV)
Juliana says, "BYOB? NBD. Boston's wide selection of Summer beers makes picking one the hardest part of any patio party or cookout. Harpoon's UFO series has long been a warm weather favorite, and their latest seasonal - a tart, bubbly grapefruit shandy - is just the thing for long, lazy days in the sun. Toss a few in the cooler and let the good times roll."
Oskar Blues, Mama's Little Yella Pils (Czech Pilsner, 5.3% ABV)
Juliana says, "When it comes to crowd pleasers, pilsner is an often-overlooked but always-refreshing pick -- especially amongst hop-averse friends. Oskar Blues started canning way before it was cool, and their crisp, slightly citrusy Mama's Little Yella Pils is tantalizingly portable. 5.3% ABV makes it great for tailgating, beach trips -- or a year-round reminder that it can't be Winter forever."
Nick Korn
Bartender at Silvertone Bar & Grill
Bantam, Wunderkind Cider (Cider, 6% ABV)
Nick says, "The Bantam ladies (as we invariably call Dana and Michelle) are making some amazing cider in Somerville, and their flagship offering, Wunderkind, is quickly becoming my go-to for the warmer weather. It's bright and clean, with a tight carbonation and refreshing tartness that is versatile enough to pair both with the grill and the raw bar."
Pretty Things, ¡Magnifico! (Belgian Pale Ale, 3.4% ABV)
Nick says, "The closest that I get to buying into the 'Summer Beer' hype -- I'll say a polite 'no thank you' to beers labeled 'Summer' or 'a-rita' -- is right about this time of year when I start wondering when Pretty Thing's ¡Magnifico! will be released. This Session Pale Ale is perfectly Summer; whether holding a collectible mug or drinking it straight out of the bomber, ¡Magnifico! leaves a free hand to get your grub on."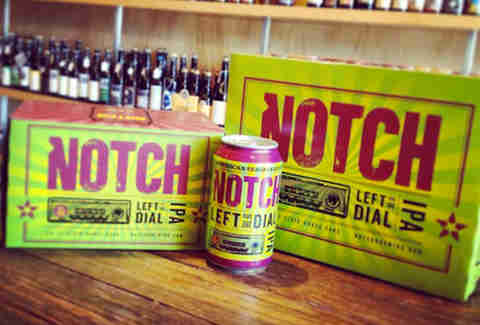 Ben Bouton
Beer manager at The Urban Grape and Cicerone-Certified Beer Server
Notch, Left of the Dial (American IPA, 4.3% ABV)
Ben says, "It seems that every day there are new session beers coming into the market. These low-alcohol brews are the perfect accompaniment to any Summer outing. But if you want THE best of sessionable beers, you should look no further than local session beer king, Chris Lohring, and Notch Brewing. His Left of the Dial sets the bar for low alcohol IPAs, lending an incredible balance of bright hop character and fresh bready malt. At 4.3% ABV, this delicious beer will keep you going all day, every day throughout the Summer."
Binding-Brauerei, Schöfferhofer Grapefruit Hefeweizen (Hefeweizen, 2.5% ABV)
Ben says, "Every once in a while, a beer comes along that is almost TOO easy to drink. From the tradition of German 'rädlers' (like an English shandy), this guilty pleasure beer is as close to a mimosa as I have found. At 2.5% ABV, Schöfferhofer strikes a fantastic balance of subtle sweetness and crisp grapefruit bitterness. Available both in 12oz bottles and 16oz cans, everyone will enjoy this beer through the hottest days of Summer. Throw it in your cooler for the beach, your backpack for the mountains, or pour it into a wine glass with an ice cube or two for Sunday brunch! You won't be able to help loving this beer."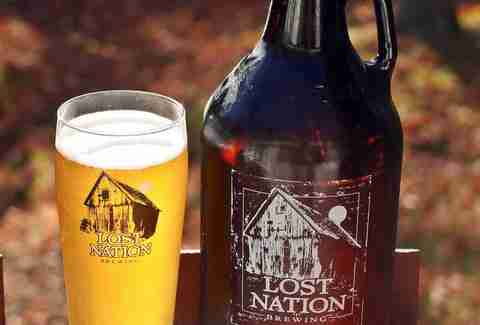 Alex Rabe
Founder/optimist of Portico Brewing Company
Lost Nation, Gose (Grodziskie/Gose/Lichthainer, 4.5% ABV)
Alex says, "I grew up in Boston and to me Summertime means seafood. In the Winter I still fantasize about sitting outside near the ocean, breathing in the salty air with a cold beer in hand. A pilsner or a light lager would have been my go-to, until I discovered the Gueuze. The acidity of Lost Nation's Gose contrasts beautifully with the brininess of the oyster; it's a refreshing pairing, the idea of which will get you through those cold Winter months."
Downeast Cider House, Original Blend (Cider, 5.1% ABV)
Alex says, "Ciders. Let's talk about 'em. They're no longer just for the gluten free. Local cideries are cranking out some seriously innovative offerings. Downeast Cider's Original Blend is sweet but crisp, which is perfect for backyard BBQs and other such Summer shenanigans. Did I mention it comes in a can?"