Boston's 5 best dive bars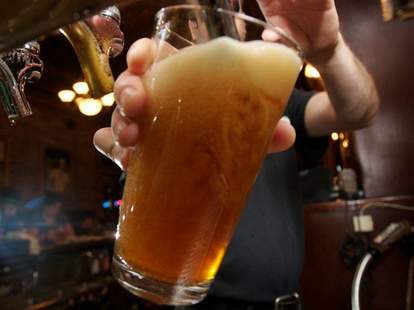 Despite your penchant for saketinis and lattice-crusted finger foods, sometimes you just want to pull up a barstool next to Crazy Fred and settle into your neighborhood hole-in-the-wall for some honest drinking and hard-knocks wisdom about how dragons are born. Fortunately, we live in a town with no shortage of either dive bars, or crazy dudes named Fred. But which ones are worth the sawdust on the floor? Here are five of the Hub's most classic bars (sadly, minus TC's. We miss you, TC's.) best at serving booze and regret: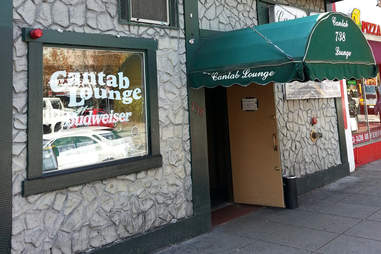 Erik Christensen
The Cantab Lounge
738 Massachusetts Ave, Central Square
A study in contrasts, this two-bar, two-stage (one up, one down) C2 institution could be the only place in the Hub where you can do an 8a shot of Jack, spend the day drinking with townies, and then cap the evening off with an open mic poetry slam.
Erik Christensen
Sligo Pub
237A Elm St, Davis Square
Peddling cheap beer and a jukebox stocked with a$$-kicking rock, every surface of this Davis Square dive's been carved up with whatever sharp object patrons can get their hands on; one bar-top message even proclaims a deep affection for bacon. Plan to slam a dozen $2.50 PBRs while talking openly about your feelings.
Sullivan's Tap/Facebook
Sullivan's Tap
168 ½ Canal St, near The Garden
Don your finest Marchand jersey and enjoy the blue collar bear hug that is Sully's. Not only is it "Where Real Fans Meet", but it also boasts the "Longest Bar in Boston" and packs everything -- as in, two pool tables, two pop-a-shot hoops, and five arcade games!!! -- into a narrow, neon-lit hall. Oh, yeah: they also sling $3 'gansett tallboys.
Yelp User Kyle W
Croke Park/Whitey's
268 West Broadway, South Boston
Assuming you muster the courage to step into one of Boston's most notorious dives, you'll be rewarded with strong booze, free pool, and just enough dim lighting to not accidentally look a local in the eye showcase all the graffiti. With no sign out front, keep said eyes peeled for an unassuming Kelly green facade dotted with two tiny windows.
The Tam/Facebook
The Tam
222 Tremont St, Theater District
While folks at the Tam like to think of it as the bar time forgot, the only thing being forgotten after a night of drinking there is your name. Best/worst dive bar feature: no door to the men's room. As in at all. Transparency is the word of the day.