The crew at Green Street pick their 6 favorite cocktails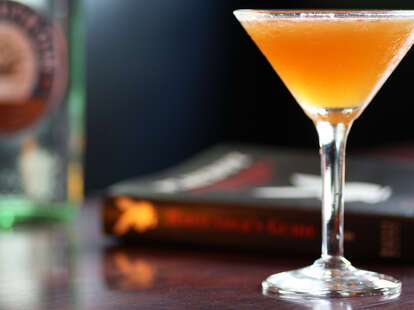 With a booze license that dates back to the Great Depression and a drink menu that cracks the 100-libation mark, Cambridge's Green Street Grill's established itself as one of the city's top cocktail bars. And while they've culled their award-winning A-to-Z book (which's only doled out upon request) into a more manageable 16-libation shortlist, you can't help but still find yourself asking, "What the hell should I order?
Which is why we took it a step further to help give you a leg up, surveying the staff members (from owner on down) for their six favorite drinks not on the abridged menu. So... what would they be drinking if they weren't on the clock? Well, here you go:
Division Bell (Mezcal)
Called out by owner Dylan Black, this Vida mezcal cocktail boasts a rich smokiness, is mixed with Luxardo maraschino/lime juice/Aperol, and is finished with a grapefruit twist to give it an astringent citrus quality.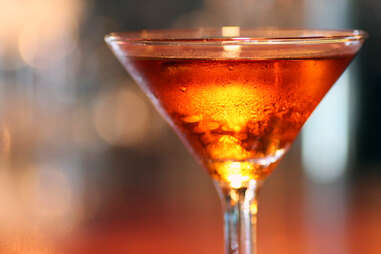 The Widow's Kiss (Brandy)
Ray behind the bar opts for a straight booze drink like the TWK, which combines Laird's Applejack, Benedictine, yellow Chartreuse & Angostura bitters, and is "heavy on the complexity with a satisfying bite".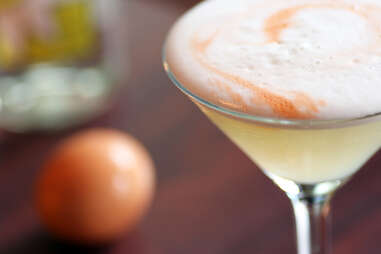 Pisco Sour (Pisco)
The classic Peruvian egg cocktail's made with La Diablada pisco, fresh lemon juice, and egg whites, the froth of which is finished with a drizzle of Angostura bitters.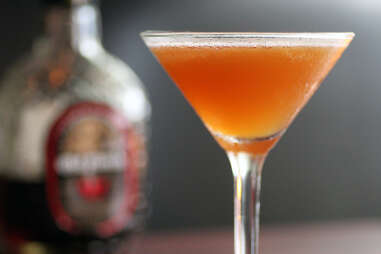 Deja Vu in Dehli (Rum)
Admittedly, there aren't a lot of rum drinkers in Boston, says bartender Karina, but those who do partake will appreciate the caramel/maple aroma of India's finest Old Monk rum, which is mixed with lime juice, St. Germain, and tiki bitters.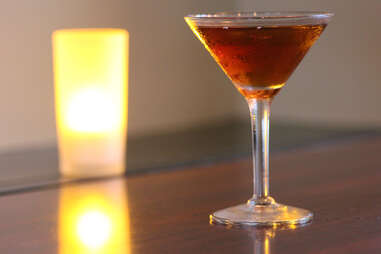 Toronto (Rye)
No, that's not the same drink with different lighting! This North-of-the-border, flavorful, rye-based, whiskey 'tail (and member of the Manhattan family) rocks Rittenhouse and Fernet-Branca mixed with a little simple syrup and soda water.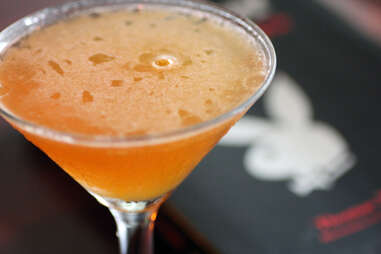 Satan's Whiskers (Gin)
Billed by Torey as "not too strong, not too sweet", the eye-catching pinkish/orange-hued Whiskers brings Plymouth gin and Grand Marnier together with both French & Italian vermouths, orange bitters, and a little OJ.