Assuming you're not still toting Dubra vodka and Squirt to the boss's end-of-Summer "Minnows and Mermaids" Poolapalooza, you've probably noticed we're in the midst of a craft beer renaissance. And with a new micro-/nano-/femto-brewery opening up what seems like weekly, it can be tough to keep track. But fret not, since we've compiled this comprehensive rundown of the newest breweries to open in New England.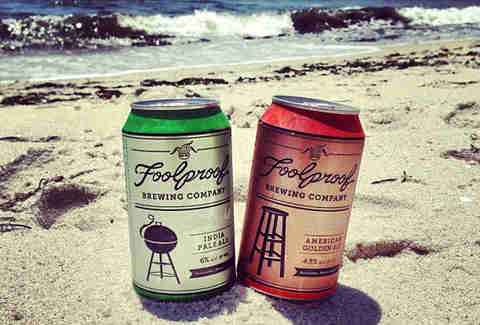 Foolproof Brewing Company
Pawtucket, RI
It didn't take long for this Pawtucket-based brewery (launched in January) to -- like the Pawsox -- start shipping their best stuff up to the Hub: in this case, 12oz cans of three year-rounders, including Raincloud Porter, Barstool (American golden ale), and a cookout-friendly IPA fittingly dubbed "Backyahd".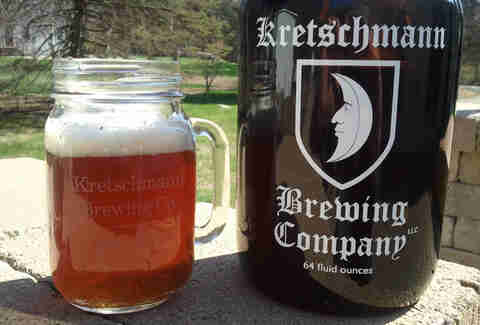 Kretschmann Brewing Company
Webster, MA
With a moon-man-on-a-shield logo derived from the Kretschmann crest, this South-Central Mass brewery from a family of Austrian descendants brews 11 styles of "Bohemia-inspired ales and lagers" (in three-keg batches), which include an amber Copper Pot Ale, Kingdom of Bavaria Old World Munich Dunkel, and Meistersdorf, a high-gravity Dopplebock named for the town in Bohemia from which they hail.
3 Beards Beer Company
Northborough, MA
With the stated mission of helping "small brewers share their creations with the world", this Central Mass operation actually brews recipes from artisan/homebrewers who don't have the means to mass-produce, so that you can try tasty suds like the Lumberjack Black Lager and dry-hopped West Coast-style Cowpuncher India Pale Ale.
Trillium Brewing Company
Boston, MA
Having only opened in April, this husband-and-wife-run, homebrew-turned-full-scale-farmhouse-style beer operation remains the belle of Fort Point's ball and continues to expand their growler offerings with a Dry Stack IPA and rye red ale called Wakerrobin.
Big Elm Brewing
Sheffield, MA
Brewed in an old Sheffield plastic-molding company by a husband/wife team and the former owners/brewers of Pittsfield Brew Works, Big Elm brings big flavor with their 12oz cans of Gerry Dog Oatmeal Stout and rustic 413 (Western MA representin') Farmhouse Ale, which boasts a hint of Brazilian pink peppercorn.
Berkley Beer Company
Berkley, MA
From their kitchen, to their barn, to their "state-of-the-art" workspace, this rural, three-barrel nano-brewery that started as a five-gallon homebrew operation now brews three beers, including a crisp golden ale and seasonal coffee porter.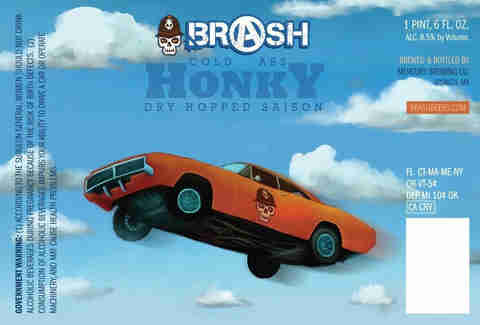 Brash Brewing Company
Ipswich, MA
Rocking fittingly irreverant names & sweet illustrated label art, these transplanted Texans are brewing styles like a brown sugar oatmeal coffee porter dubbed Texas Exile, The Bollocks (a 12% ABV India Pale Ale), and bottles of a "trailer park saison" named Cold Ass Honky that are adorned with General Lee from the Dukes of Hazzard. Seriously, take a sec to appreciate the full lineup, right here.
RiverWalk Brewing Company
Newburyport, MA
Brewing what they bill as "rustic, flavorful, earthy beers" influenced by "Belgian ales and English pubs", this North Shore home-turned-micro-brewer covers all the bases with growler-fills of their Uncle Bob's English Bitter, their Belgian-style farmhouse ale, Gnomad, and their "liquid ode to hops" that comes in the form of a signature IPA.
Banner Beer Company
Williamsburg, MA
Billed as the intersection of "big flavor and low ABV", these Western Mass session-ale specialists (started by a former head brewer at Harpoon) kick out two under-5% signature styles perfect for the end of Summer, including a flagship, sienna-colored American Ale, and the more rustic American Rye.
Two Roads Brewing Company
Stratford, CT
When not "taking the road less traveled" in their sweet, custom-detailed, 1960 VW panel van, these Nutmeg State beer aficionados brew four year-round beers (including the hoppy Road 2 Run Double IPA and 4.8% Above Worker's Comp Saison), and a special "unorthodox" Russian Imperial Stout "made with rye and aged in oak whiskey barrels" that's named for hometown hero and aviation pioneer, Igor Sikorsky.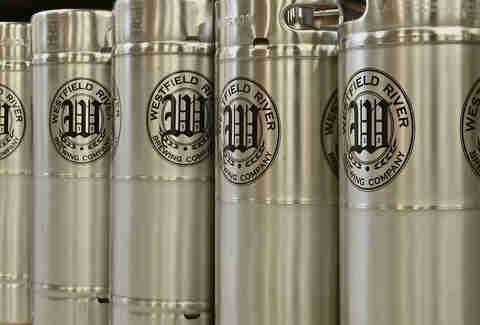 Westfield River Brewing Company
Westfield, MA
Currently transitioning from bottles to cans, this year-old Western MA operation from a group of longtime residents is representing with the signature Black Squirrel Pale Ale (named for the town's iconic furry friends), the honey/caramel malt Charlie in the Rye, and the area-code-repping 413 IPA.
Battle Road Brewing Company
Ipswich, MA
Charging onto the battlefield with three signature beers -- their flagship 1775 Tavern Ale (a light- to medium-bodied pale ale), Barrett's Farmhouse Ale, and Lexington Green East India Pale Ale -- this Revolutionary War-inspired brewery was founded by two buddies, one the former head brewer at Salem Beer Works, the other a graduate of the yes-it-really-exists-you-should-apply-right-now Master Brewer's Association of the Americas "Malting and Brewing Science" Program at the University of Wisconsin.