Last month, we unleashed a lineup of New England's newest craft breweries that, admittedly, skewed a bit to the Bay State and below. Which is why this go-around we're headed North -- to the land of lakes, lobsters, and mountains of varying color -- to showcase some of the best new beers coming out of Maine, Vermont, and New Hampshire

Oxbow Brewing Company Newcastle, ME An American Farmhouse Brewery fittingly located in a renovated barn, Oxbow specializes in "traditional Belgian-style ales with contemporary American influence" and pours a Farmhouse Pale Ale, array of Perennials depending on what local ingredients are available, and limited-release, barrel-aged, bottle conditioned ales.
Recommended Video
This Bottle Opener Can Open An Entire 6-Pack
Throwback Brewery
North Hampton, NH
Launched by smarties Annette Lee (MIT engineer, Head Brewer, Chief Optimist) and Nicole Carrier (MBA, Head Marketer, Chief Realist), Throwback tries to create eco-conscious suds sourced 100% from local ingredients and kicks out seven year-round styles including a maple syrup "kissed" wheat porter, Belgian White made with New Hampshire rhubarb, and even a jalapeno dry-hopped beer named the Spicy Bohemian.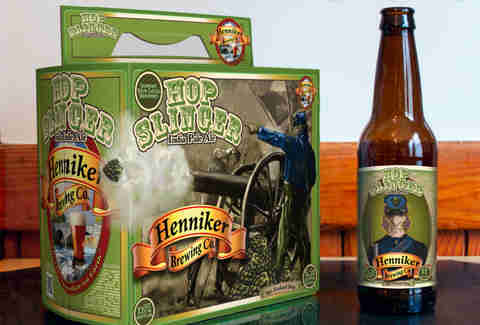 Henniker Brewing Co.
Henniker, NH
Located "in the Only Henniker on Earth" (seriously, try to find another -- you can't do it!), this Granite State brewery boasts some sweet caricatured label art and three primary brews, including their caramel & coffee-tinged Amber Apparition, Whipple's Wheat ale, and a 6.5% ABV India Pale Ale dubbed Hop Slinger.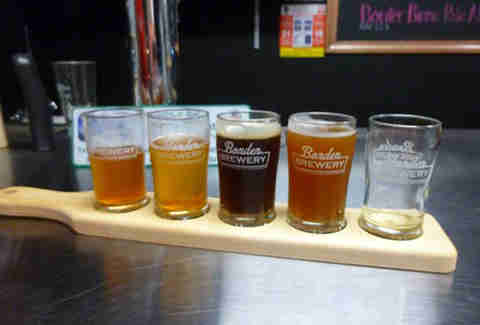 Border Brewery
Salem, NH
Having dreamt of one day going pro in the beer brewing biz, the good folks at Border Brew Supply (one of NH's top homebrew shops) took their own advice -- and, no doubt, ingredients -- and began brewing/pouring hand-made recipes into growlers at the store. They're currently rocking five beers on tap (Blue Collar Cream Ale, Sofa King Amber, Sticky Paw Brown) and have a handful on deck, including a cinnamon & vanilla-number "dry-hopped on bourbon soaked oak".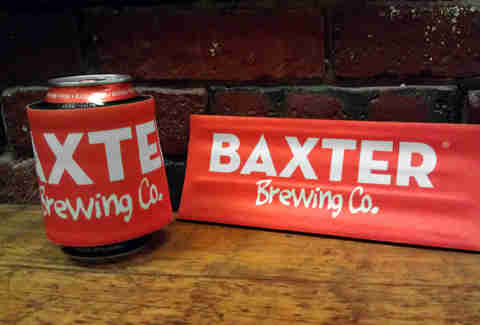 Baxter Brewing Co.
Lewiston, ME
The first New England brewery to can all of their beer, Baxter Brewing's motto is "We do what we can. We can what we do" and their logo sports the bad-ass Abenaki and Penobscot flying moose thunder god Pamola, bringer of cold weather and protector of Mt. Katahdin. Highlights include the 6.6% ABV Hayride Autumn Ale and their hearty Phantom Punch Winter Stout, which's "named in celebration of Lewiston's 1965 Ali/Liston heavyweight championship".
Monhegan Brewing Company
Monhegan Island, ME
If you enjoy beer, boats, and not running into people (both literally and figuratively), head 11miles off the Maine coast to Monhegan Island (population: 40) in Muscongus Bay and take refuge at the family owned and operated Monhegan Brewing Company. The only outer-island brewery in Maine, they're currently pouring three beers (Dead Man's Cove Black IPA, Lobster Cover APA, Shipwreck IPA) and two sodas at their remote tap house.
Fiddlehead Brewing Company
Shelburne, VT
Matt Cohen, former brew master at Magic Hat, opened his tanks on New Year's Eve 2011 with one signature beer, a medium-bodied Fiddlehead IPA. And on that night, 1000 out of 1000 beer drinkers agreed that Matt should make more. And so he has, which is why you should plan your next visit around the release of their upcoming Hoppy Red Ale and Hawaiian-style porter that's infused with roasted coconut flakes and cacao nibs.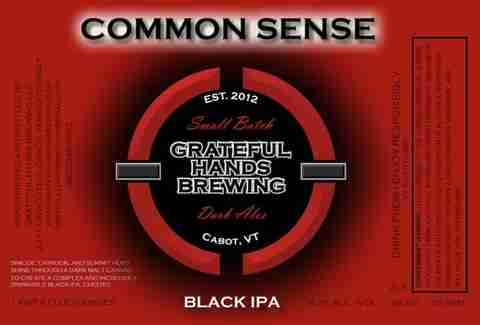 Grateful Hands Brewing
Cabot, VT
Launched by a husband-wife team in a town better known for cheese than beer, Grateful Hands Brewing focuses on small-batch dark ales -- such as their Spare Change American Robust Porter and Ambition English Brown Ale -- and sells their 11 regular and seasonal beers in 22 oz. bombers at four locations around the Green Mountain State.
14th Star Brewing Co.
Saint Albans, VT
Founded by a former US Army vet and named for Vermont's star on the American flag (it was inducted into the Union as the 14th state in 1791), this small-batch brewery produces 28 barrels a month of Honey IPA, Roasted Porter, and their signature Valor Ale, a hoppy amber (a portion of) whose sales are donated to The Purple Hearts Reunited Foundation.