These are the New England beers you need to get into your mouth before you shuffle off this mortal coil. The kind that may require extensive planning, waiting in long lines, shadily cajoling with people, and, in some cases, accepting defeat -- temporarily, of course. Exclusivity and scarcity do not in themselves make a beer good, but they can make scoring a hard-to-get beer that much more fulfilling. Set your sights on these.
Editor's Note: We've excluded stuff that will never be made again so you're not relegated to bottle sharing websites and begging your beer geek brother--in-law to crack that insanely rare bottle at the next family gathering.
Editor's Note: We've excluded stuff that will never be made again (that would just be cruel) so you're not relegated to bottle sharing websites and begging your beer geek brother- or sister-in-law to crack that insanely rare bottle at the next family gathering. We've presented them alphabetically -- why pit these beautiful beers against one another?
The Alchemist Heady Topper, 8%
Waterbury, VT
You probably have That One Friend who has already bragged about making the trip to Vermont to wait in line for the Heady Topper. It's the can that launched a thousand can releases, the Imperial IPA that's responsible for the focus on freshness and 'canned on' dates. You won't meet a beer fan who isn't familiar with the tall silver can. And yeah, you should be drinking it straight from it, thank you very much.
Allagash Avancé, 10.2%
Portland, ME
Allagash has been able to walk the line between complex and crowd pleasing, finding itself on many-a-critic's best-of lists, and bucket lists are no exception. Don't be fooled: Avancé may taste like a sour, but it's actually a fantastic Belgian Strong, aged in oak barrels with strawberries. A beer this good from one of the most overlooked, top-tier breweries in the country (let alone New England) deserves your attention.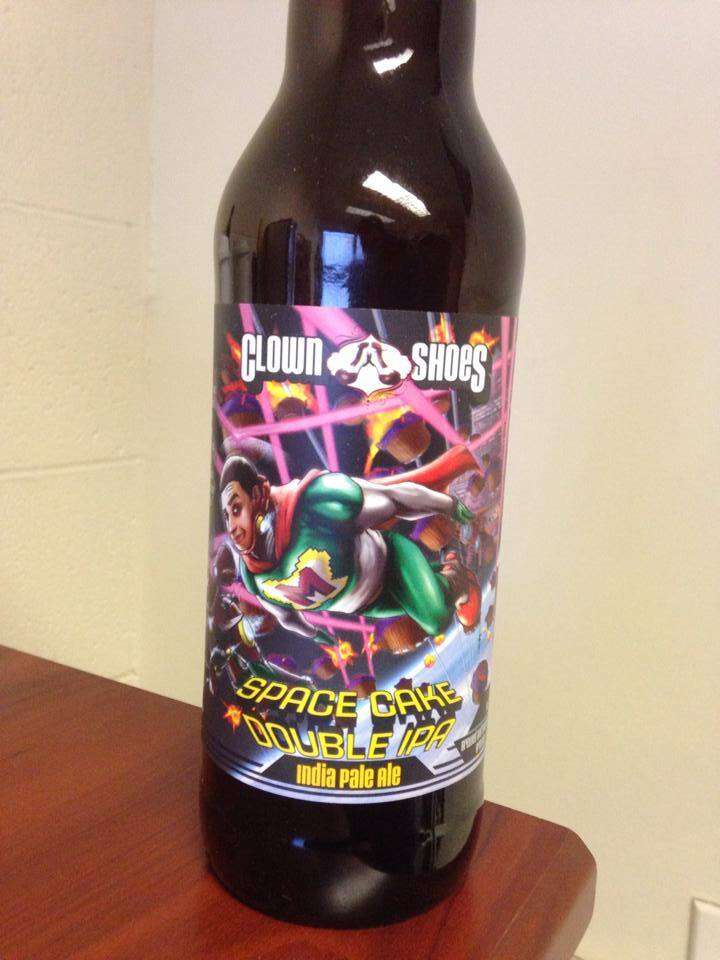 Clown Shoes Space Cake DIPA, 9%
Ipswich, MA
When it comes down to it, Space Cake is a West Coast double IPA born and bred on the East Coast. It's an intense recipe, but the array of aromatic and bitter hops come together with a malt backbone to make it an impressively drinkable brew. Usually, you need to be in SoCal to get something with a hop bill like this. Except this was brewed outside of Salem, not San Diego.
Grey Sail Captain's Daughter, 8.5%
Westerly, RI
It wasn't terribly long ago when beer chatter about Rhode Island was sparse. That seemed to change -- and abruptly -- when Grey Sail began pumping out brews a few short years ago. Their double IPA Captain's Daughter immediately grabbed the spotlight as a balanced, resinous beer that's as drinkable as it is complex, and it's slowly becoming easier to come by in the area. Rejoice! And find one.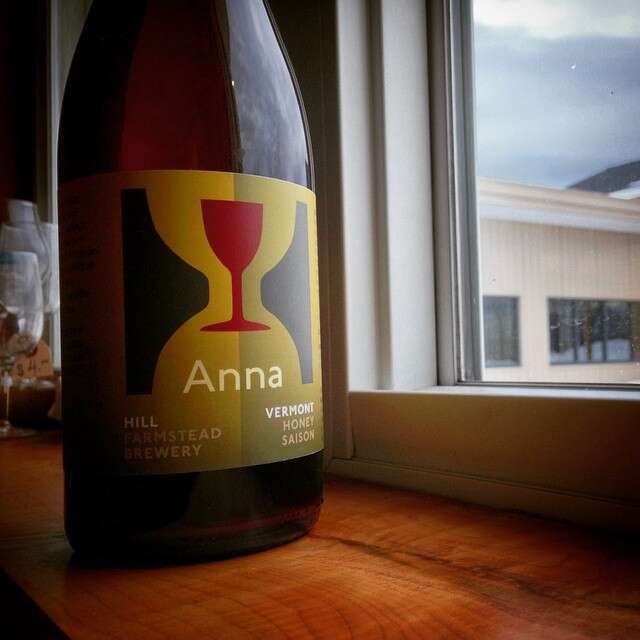 Hill Farmstead Anna, 6.5%
Greensboro, VT
Picking one best beer from Hill Farmstead is like trying to pick the best Michael Jackson song: so many darlings have to be killed to come to a decision, it almost feels like you shouldn't even try. But the brewery's versatility shines in this saison, which uses a blend of American and European hops and Vermont wildflower honey to craft a standout beer among their standout beers.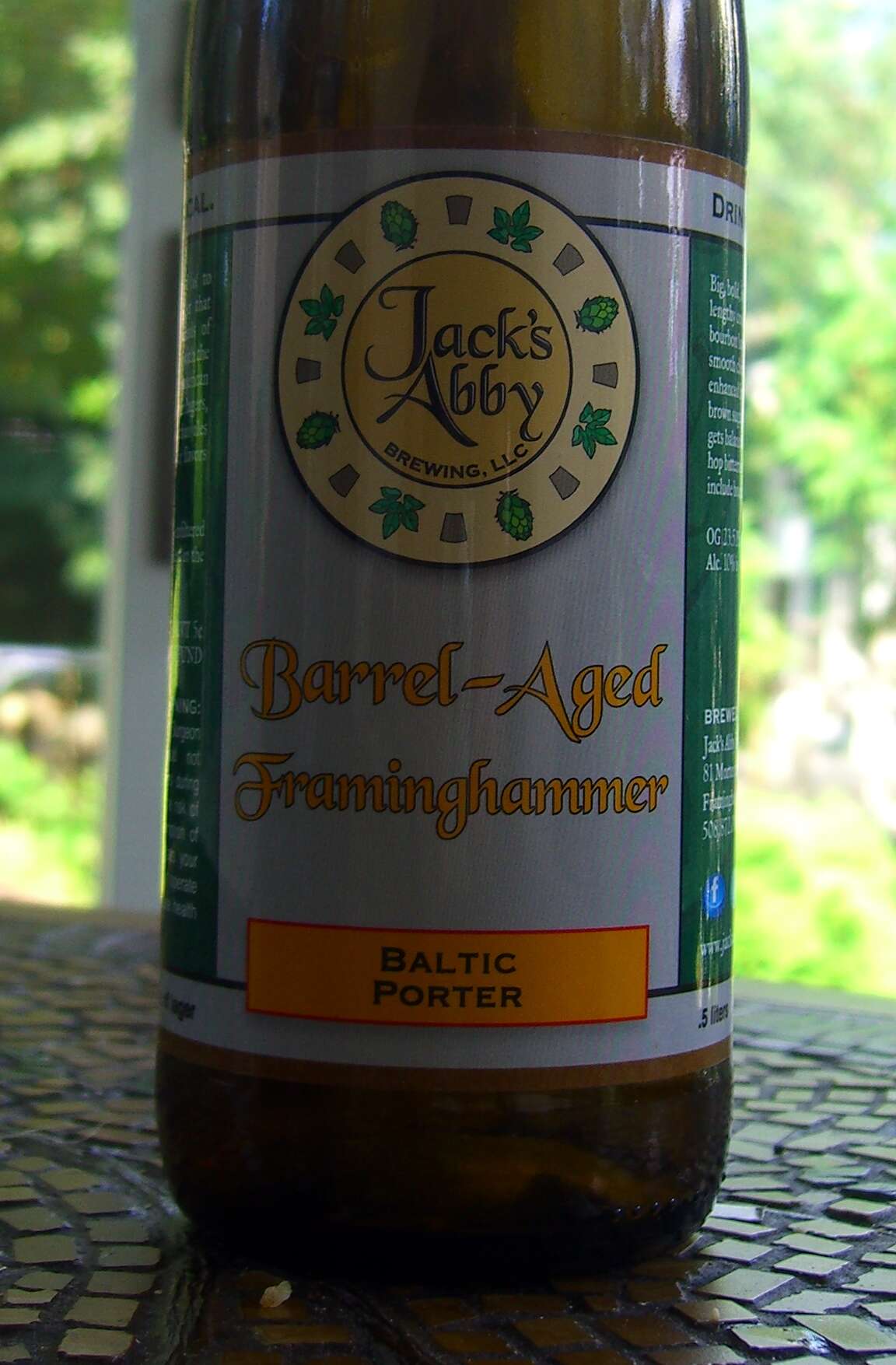 Jack's Abby Barrel-Aged Framinghammer, 10%
Framingham, MA
Is it an imperial stout? No... it can't be. It's from a famously lager-only brewery! This head-turner of a baltic porter has the vanilla and bourbon bombast of its barrel-aged dark ale cousins, with a full body and a warming heat. A brewery that has turned an industry packed out with hoppy IPAs and intense ales is worth noting on mission alone; when they make beer this good, it's downright game changing.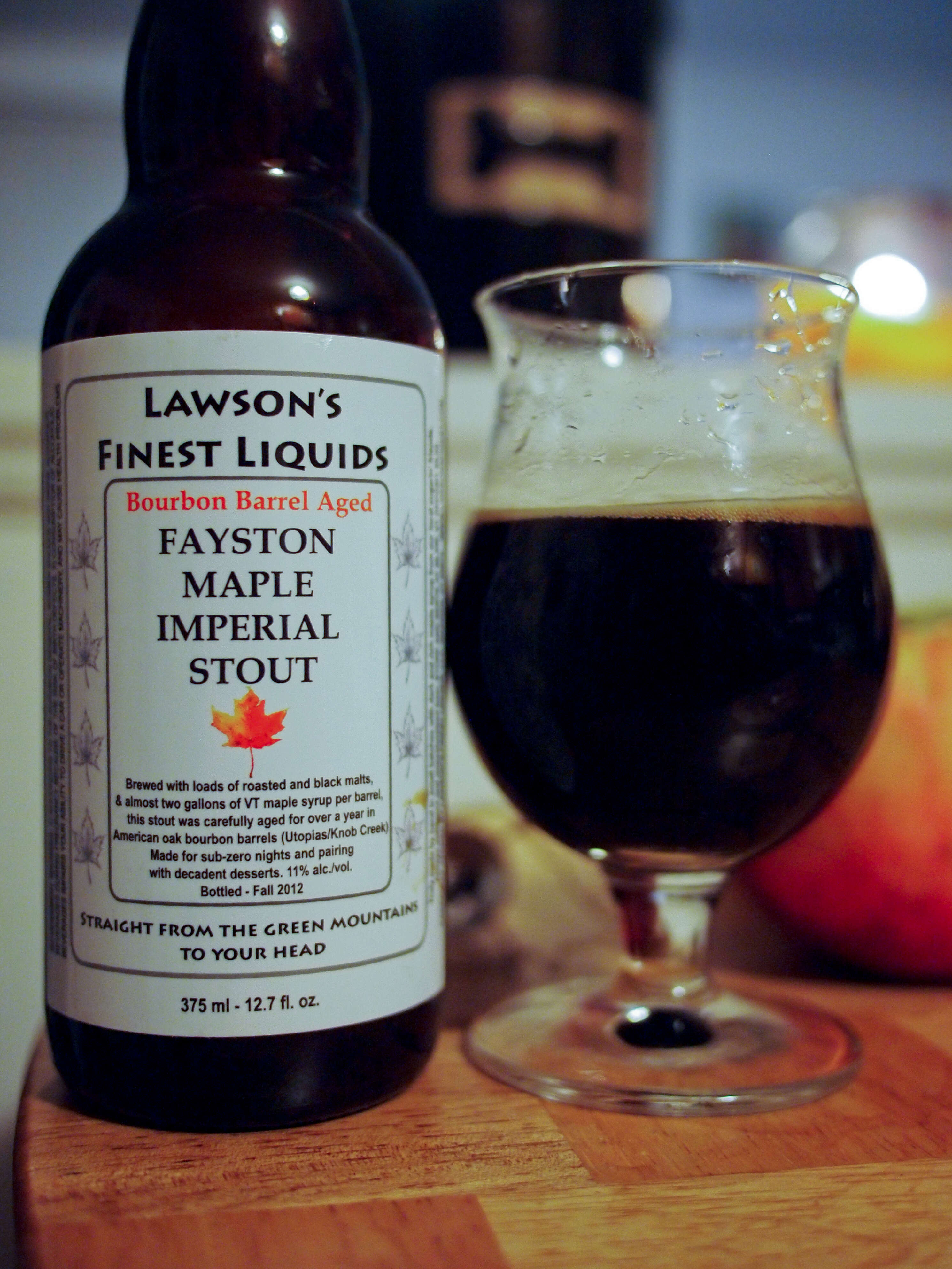 Lawson's Finest Liquids Fayston Maple imperial stout, 10.1%
Warren, VT
There are plenty of reasons why people clamor over Fayston Maple. It's a bucket-list beer embodying the comfort of a winter jacket, a liquid living up to its "fine" moniker, and has a reputation that's long since expanded outside of New England. It also happens to live up to the hype -- the balance is incredible for an imperial stout and the ageability reveals even more complexities in an already-complex brew.
Maine Beer Co. Dinner, 8.2%
Freeport, ME
It's nearly impossible to get Dinner outside the brewery without some kind of bottle trade, but that's not what makes Lunch's bigger brother so great. It boasts an impressive array of hops (Citra, Falconer's Flight, Mosaic & Simcoe, to be exact); even at over 6lb per barrel, it still finds a way to be balanced. Swapping online to get your fix is fine, but road tripping to the brewery is the best way to make sure you're getting the full fresh hop experience.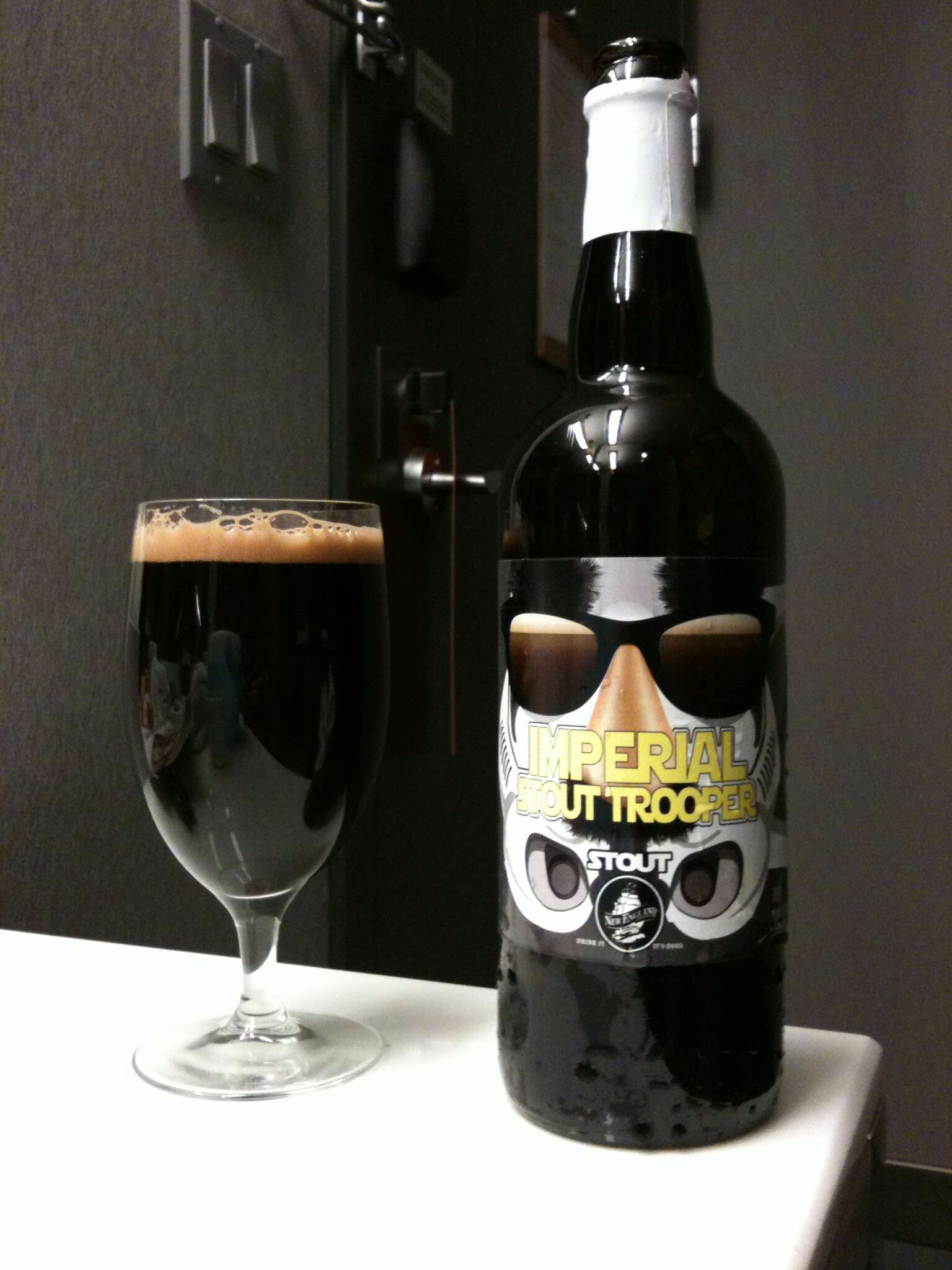 New England Brewing Co. Imperial Stout Trooper, 8.5%
Woodbridge, CT
This beer packs a lot behind an overt Star Wars reference. For one, it's an incredibly well-crafted stout with dark chocolate and licorice flavors, and has an uncharacteristically hoppy finish. It can be harder to come by than the brewery's Fuzzy Baby Ducks IPA (which, if we could double up on offerings, would also be included on this list). That this has become a locally-adored favorite shouldn't be a surprise to anyone who's tried it.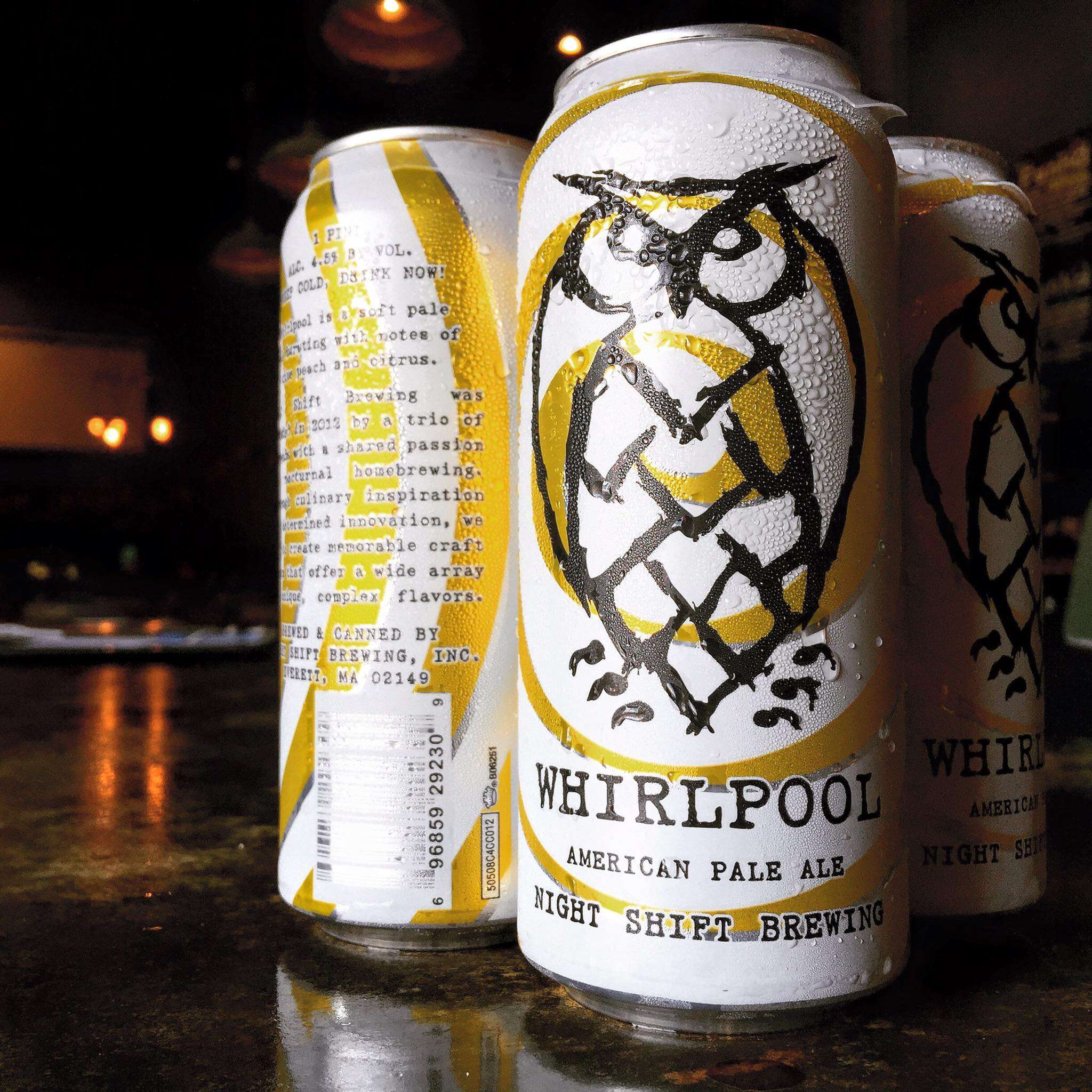 Night Shift Brewing Whirlpool pale ale, 5.2%
Everett, MA
There's a lot to be said about a beer as juicy, peachy, and bright as Whirlpool. It's helped put Night Shift on the map as a local power player after the cans were first released as a spring seasonal (adding yet another reason to be happy the weather was finally warming up in New England). Since, it's been added to the brewery's year-round roster as a must-try-before-you-die pale ale.

Oxbow Brewing Co. Bowie, 5%
Newcastle, ME
When Oxbow suddenly burst onto the scene, it attracted national-level adoration (an impressive feat considering the state is already overflowing with great beer). Their ability to tackle complex, unique styles is showcased in Bowie, a subtly smoked farmhouse ale. Those who make the road trip north of Portland to visit the brewery will not be disappointed.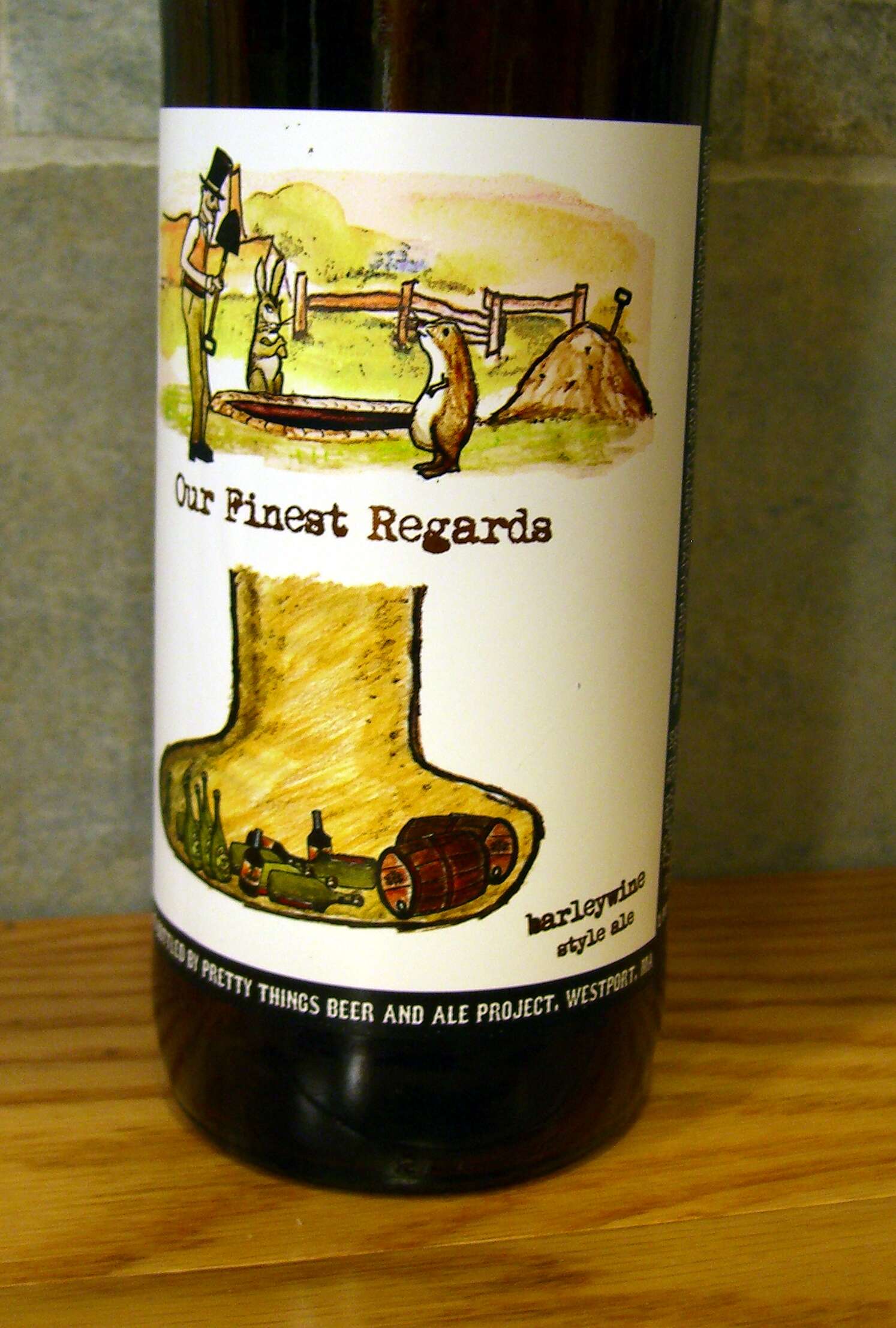 Pretty Things Our Finest Regards, 13.5%
Cambridge, MA
It was only a few years ago when I was perusing the shelves at my hometown liquor store when I picked up my first bottle of Pretty Things beer. It quickly became a go-to recommendation for any friends who were visiting New England in search of good beer. I was putting this list together when I got some terrible news: Pretty Things is shutting down operations and will no longer be making beer. This is a heartbreak of epic proportions, and if you plan on being able to cross this delicious barley wine off your bucket list, you've got one last chance to do it.

Mystic Brewery Spectral Evidence, 12%
Chelsea, MA
Going with an imperial stout from a brewery known mostly for their saisons may seem like a strange choice for a bucket list. But this bottle stands on many merits, and even though it can be tough to track down, it's earned its place on this list for its deep roasted coffee and chocolate flavors, all brewed with a native Massachusetts yeast.
Tree House Brewing Co. Julius, 6.8%
Monson, MA
Anyone looking to try Julius: expect to wait hours. Seriously. When reaching out to beer geek friends who've made the trek themselves, no one waited less than two and a half hours, and some waited as long as four. But this is the stuff of can release legends, and it doesn't rest on hype alone. The soft carbonation creates a velvety mouthfeel almost like you're sucking on ribbons of mango and passionfruit with a hint of dry grass on the finish. The tough score is clearly worth it in this case.

Trillium Fort Point pale ale, 6.6%
Boston, MA
Trillium notably survived a temporary closure due to a licensing hiccup in 2014, but it seems as though their brief absence has only helped strengthen their position in the hearts of their droves of fans. Fort Point pale ale is easily a favorite amongst supporters, with a soft mouthfeel that reminds you why it pays to dip back down from imperial IPAs into pale ale territory. For a beer on a list of things you should try before you die, it's a remarkable, drink-every-day kind of beer.
Sign up here for our daily Boston email and be the first to get all the food/drink/fun the Hub has to offer.
Zach Mack is Thrillist's contributing beer writer, the owner of Alphabet City Beer Co. in NYC, a newly minted Certified Cicerone, and absolutely nothing else. Follow him @zmack.