Boston Sometimes you just want to curl up with a good book and some hot tea and have a "me" night, you know? But this is NOT one of those times. It's Summer! From Draft Night to Jerkfest, here are the five best upcoming shindigs in the Hub to put in your calendar:
Recommended Video
Join Us for This Year's Best Day of Your Life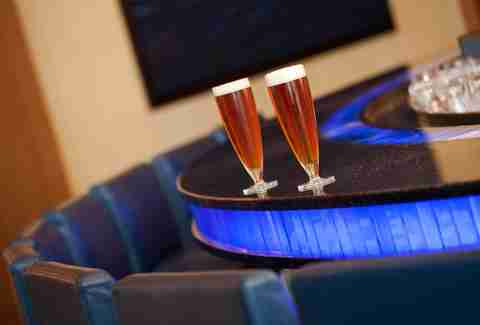 NBA Draft
Capiz Lounge
Will the C's get Kevin Love? Or any love? Will they squander their two top-17 picks (stares daggers at Danny Ainge)? Inquiring minds find out this week, and Capiz Lounge (at the Renaissance Boston Waterfront Hotel) has all the NBA Draft action this Thursday, June 26th, from 6-8pm. Beats & Eats will podcast live reports from Celtics HQ and test your sports trivia knowledge while you imbibe cocktails like the Celtic Pride (Angry Orchard cider, Jameson, apple liqueur) and nosh serious snacks like bone marrow popcorn and chili tamarind-glazed chicken wings. You just traded up

Continue Reading
'90s Prom
Cuisine en Locale
Somerville Local First is taking you back to the age of grunge, FUBU, and snapbacks with Right Here, Right Now, a '90s-themed prom on Friday, June 27th at Cuisine en Locale (8pm-12pm). Wear your best flannel, Docs, and Kris Kross jeans to win the title of Prom King, Prom Queen, or Something in Between, and rock out to the Singles soundtrack (or "Tubthumping"). Tix include a free beer in the first hour and other gratis surprises. Bonus: there's an after-party (of course), so be sure to enter the local beer raffle!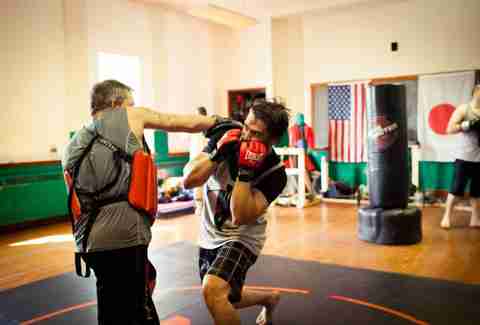 Fight Night
House of Blues
Get ready to rumble as totally regular people go from Office to Octagon during the 2nd Annual Charity Fight Night at The House of Blues on Friday, June 27th (doors at 8pm). 12 brave desk jockeys trade TPS reports for leg locks to raise funds for MMA mentoring organizations benefitting inner-city youth. Drinks and eats are part of the deal, but only if you can stop watching Bob from accounting armbar Gary from HR. Upgrade to VIP status to be extra generous and score a free T-shirt and after-party access. 


Boston Jerkfest
Benjamin Franklin Institute
Hey, mon! Celebrate all things Caribbean at the Boston Jerkfest at the Benjamin Franklin Institute (South End) Saturday, June 28th from 11am-3pm (first session) or 4pm-8pm (second session). There will be plenty of spicy foods (check out Spicy Lane!), sweet treats, chef demos and throwdowns, cocktail demos, reggae and steel drum bands, other tropical goods, and general Jamaican awesomeness. Upgrade your ticket to include the Rum & Brew Tasting: three hours of unlimited tasting samples of rum, craft beer, and other distilled spirits (e.g. New England Distilling, Gosling's Rum, Turkey Shore Distilleries, Red Stripe, Boston Beer Company). Every little thing's gonna be alright
Boston Freedom Trail Pub Hunt
Various Locations
Drink and think your way to fabulous prizes (trips to London and Paris!!!) during the Boston Freedom Trail Pub Hunt Saturday, June 28th starting at 12pm at Central Wharf Co. A map will lead you to participating venues where you score points for checking in, answering trivia questions, and performing various challenges. There'll be food/beverage specials (e.g. $3 beers, half-price apps) and swag to keep you going, with VIP passes earning you a special T-shirt and even more freebies. A portion of the ticket proceeds goes towards the Alzheimer's Association.