Event of the Week Boston Fork Lift Food Fest: Starting Thursday at City Hall Plaza, this culinary counterpart to the Outside The Box performing arts festival is rocking an all-star lineup of celeb chefs, including Ming Tsai, Jody Adams, and Lydia Shire, and boasts four days of tastings, demos, and book signings, not to mention live tunes and a "Beer & Wine Emporium" for all your afternoon imbibing needs. Oh yeah, and it's free! Score the deets here

Thursday, July 18th Kick back after work on the patio at Beehive and enjoy a few of their new Summer libations, like the sweet lemongrass, vanilla, and vodka Classico, the gin & Black Balsam currant-blended Fog Cutter, and a cognac and Chartreuse specialty mixed w/ cinnamon syrup, named the Bishop

Friday, July 19th Capiz Lounge wants you to "Kick it Old School" on Friday nights, and to help you do just that, they're slinging four-buck 'Gansett tallboys and 22oz PBRs all month long. Plus, live bands

Saturday, July 20th In case you're just getting back from your annual month on Lake Winnipesaukee, know that Fenway's former An Tua Nua is no more. Actually, it has just been reborn as Arc Nightclub & Lounge. More DJs. Still with pool tables. Consider yourself caught up.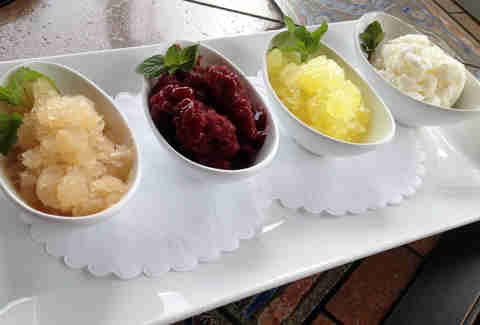 Sunday, July 21st
Duck into Davio's and cool off with one of their new spiked Italian ice Granitas, which come in flavors like prickly pear w/ tequila, espresso & chocolate liqueur, and passion fruit mixed with Grand Marnier.

Monday, July 22nd
Beer & Bites: Harvard Square's PARK is teaming up with Peak Organic Brewing on Monday night for a four-course pairing repast complete with a nutty brown risotto accompanied by grilled pork tenderloin and chocolate goat cheese cake. Grab your spot here

Tuesday, July 23rd
After that, hit Davis' Saloon on Tuesday, when The Brothers Bully Boy, Will and Dave, will be in the house for a four-course/five-cocktail feast that pairs pork shoulder w/ spicy pickled apricot and scallop crudo with libations like the East 20th St (American oak-aged whiskey/Melite Amaro/Gran Classico) and a tomato- and saffron-infused vodka & Chartreuse number dubbed the Yellow Kremlin. Be there

Wednesday, July 24th
Central's Craigie on Main is hosting their annual Whole Hog Dinner -- five years and running -- complete with line-caught striped bass à la plancha w/ crispy pig's ears and pig's feet. Get in on the action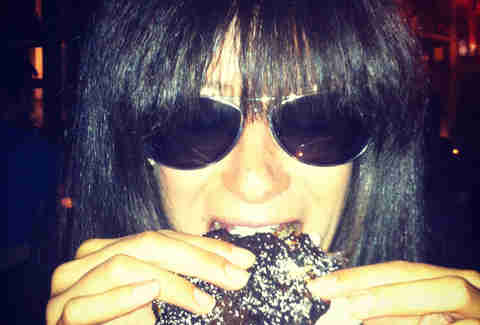 Local Lady We Love, and Where to Meet Her
Meet Alexis Gelburd-Kimler: NYC native (stop… don't hate), UMass grad (see... we told you), avid snowboarder, and co-owner/front-of-the-house face at Kendall Square's popular West Bridge. That's what you may already know about her. But what you probably don't know is that Alexis can also do a crazy "sick" impersonation of your GPS, enjoys drinking her favorite Pappy Van Winkle 20yr bourbon neat with a side of rocks (often at Trina's), and can crush a wiffle ball so far that Big Papi would likely be hitting third to her cleanup.

Where to catch her on the town? Other than the dining room at West Bridge (obv), you'll find her listening to Dub Apocalypse Sunday nights at Union Square's Bull McCabe's.