The Bad Decision Bar: you were about to catch a ride home at 10pm, but instead put back three whiskey shots that were fire flavored (?) and suddenly you're wearing your shirt around your head and screaming at the DJ to play "Raise Up" at 2am. You may regret these places in the morning (when you're untagging the 47th photo of you hugging a mechanical bull), but for now, there are lines to cross and dignity to lose -- and these are the best 13 spots in Charlotte to do it.
Uptown
If only a night at the Roxbury were as forgettable as a Chris Kattan movie. You may initially wonder why you're in a place playing NSYNC, but there will be a lot of other people dancing to '80s and '90s hits in the basement of this club as you travel back in time and impulsively make out on the dance floor. In the morning, you will have a text from a number under "Mariah Carey Dancer" about your Montell Jordan dance moves. Slow clap. 
 
NoDa
You know that moment when you're sitting next to an old-timer reminiscing about the good old days when tall boys were 50 cents and NoDa was the kind of place where you could burn down a car in the parking lot of Fat City and no one would even blink an eye? Yeah, us either. But spend a night in this bar and that could change.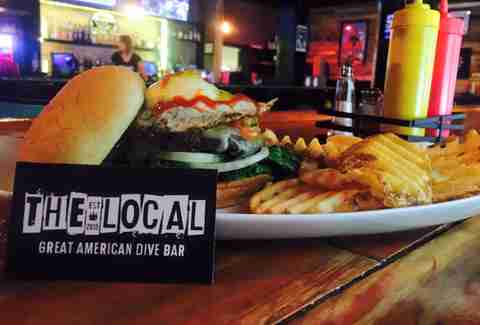 First Ward
While a rebranding and brighter days may be ahead for this bar, which has deemed itself the "Great American Dive Bar," during its tenure as Phil's Tavern, it was well known as your inevitable last stop of the night. Its close proximity to other Uptown bars means you think it looks like a good time. And then once you're in, you think that the postage stamp-sized dance floor with its thumping rap music and mass of humanity seems like a good idea. But know this: you'll leave soaked in sweat with an inexplicable craving for Fuel Pizza.
Uptown
Things escalate quickly at this EpiCentre bar. One minute you're just enjoying some wings and watching the Boots and Bikinis Contest. The next, you're downing shots of basement-shelf whiskey and insisting on your fourth ride on the mechanical bull. Consider yourself warned.
South End
What could possibly go wrong at a South Blvd strip club known for its $3 Jell-O shots, neon & black lighting, and having some of the cheapest dancers in Charlotte? You know what... never mind. Don't answer that. And wipe that glitter off your chest.
South Park
You may have repressed the memory, but you've been to Jeff's Bucket Shop. You definitely don't remember insisting on singing a Hilary Duff song on the basement bar's karaoke stage. Lucky for you, there's a video your (soon-to-be-former) friends posted online and the lingering scent of PBR on your pants to prove it.
Uptown
You will see things you can't unsee here. There's a swing... and a headless mechanical bull... and a lot of bar-top grinding in ways that probably shouldn't be legal. There are also ill-advised events like foam parties and KY wrestling. Our advice? Just close your eyes, go with it, and take a really long shower when you get home.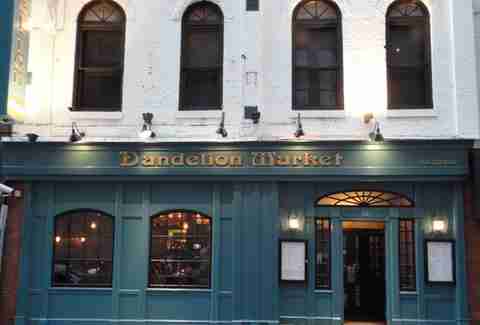 Uptown
Showing up here at 1:45am and hitting on anything breathing isn't a dating strategy as much as a death sentence for your dignity. But don't tell that to the hordes of bankers-by-day who arrive at this charming-pub-by-day for its after-dark version, which is a sweaty second-floor dance floor designed with questionable choices.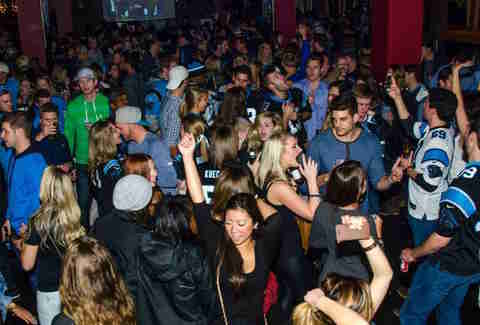 South End
This bar is obviously magic. Somehow, "I'll just drop by to watch the Panthers game and have a few rounds" inevitably leads to "Someone help me beer bong this tequila and then find my pants."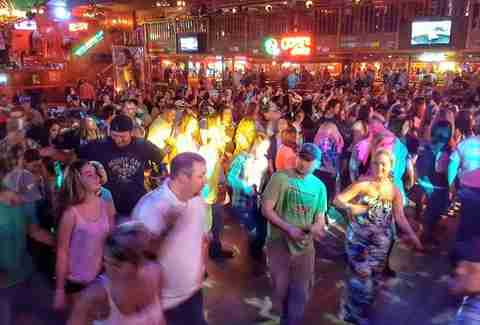 West Charlotte
If it's after midnight and you're on Wilkinson Blvd, it better be because you're drinking $1 cans of beer and rocking out next to dudes in cowboy hats between mechanical bull rides at this giant country bar. The key is enjoying enough of those $1 cans that you have no shame about attempting line dancing in public.
Uptown
There will be four or more bachelorette parties. And you will be ripping shots with someone named McKenzie, Britney, or Madison. You'll get at least two once-overs from the bouncers (don't even think about wearing a T-shirt). And you'll likely leave one paycheck poorer. Don't act surprised, you were the one who wanted to party at the EpiCentre.
Uptown
Has the tagline "18 to party, 21 to drink" ever led to anything good? Enjoy your sugary soda booze and views of the gyrating go-go dancers all you want. Just try not to wake up in a dorm room. 
 
Cornelius
Even on your worst night, going to a bar behind a gas station in Cornelius feels like a low point. But the promise of cheap booze and nightly karaoke has lured you. You may smell like cigarettes and bad decisions in the morning, but for tonight, there are cougars to meet and group renditions of Journey songs to belt out.
Sign up here for our daily Charlotte email and be the first to get all the food/drink/fun in the Queen City.