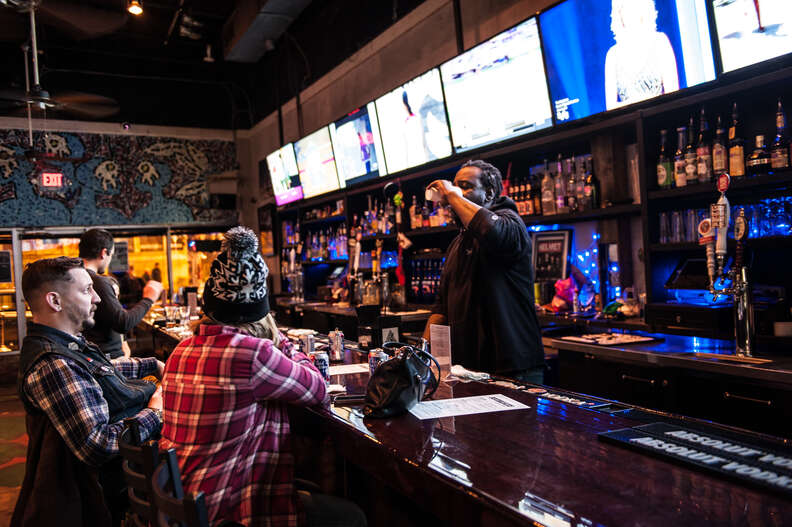 Sanctuary Pub

| Justin Driscoll/Thrillist
Sanctuary Pub

| Justin Driscoll/Thrillist
A great dive bar is essentially a good neighborhood hangout that has some years -- and definitely some stories -- under its belt (for reference, check out the 33 best in the US). It's a place where you'll find familiar faces, cheap beer, and some other creature comforts like billiards or a jukebox.
Surprisingly, in between a slew of sports bars and touristy nightclubs, Charlotte has its fair share of tucked-away dives all with one similar philosophy: stay a while, buy a few rounds, and don't be a jerk. Seems simple enough.
Plaza Midwood
Pop in, be cool, shoot pool
One of the longest-standing bars in Charlotte, this place may not be in its original building, but it's doing the same thing it's done since it opened in 1986. As with most dives, the outside is nothing special (it's hard to tell if the place even has a single window), but the inside offers all of the usual distractions: a game of pool or darts and some cheap canned beer.
Plaza Midwood
As local business leave Plaza Midwood, Thirsty Beaver stands defiantly
From each childhood relic to the Nelson, Cash, and Jennings tunes coming from the jukebox, once you get past its orange cinder block exterior and barred windows, you'll immediately be entranced by all the character (and characters) inside. Aside from cold beer and a page-long bloody Mary list, you may be tempted to try a bottle of Johny Bootlegger's "Sing Sing Sour Grape," which co-owner Mark Wilson describes as a cross between grape Kool-Aid with Dimetapp (Mmm... tasty). And, its infamous pickleback shots are made with homemade juice from the bar's personal "Pickle Lady." Aside from all the old school country knick-knacks to take in, there's also a legendary pair of bullhorns covered with bras.
Eastway
New neighborhood, same great vibe
One wouldn't just stumble into this bar; it's the kind of place you'd seek out after a word of mouth recommendation. Well, it used to be. It moved a couple of years ago into the Eastway area, but that doesn't mean it changed a thing about it. The best way to describe it would be like describing an old Southern basement -- from the homey smell and NASCAR décor, to the '90s-style televisions and old fridge behind the bar (where the beer is kept). Some nights, it gets rowdy with a band in the back room; other nights you might be the only patron aside from the owner, who's sitting on a nearby bar stool eating his supper while catching up with his daughter who's manning the bar. PS: this is a cash-only establishment, but you'll be just fine with a $10 dollar bill.
NoDa
A historic dive set in an old art studio
Aptly named, this bar is a second home to the people of NoDa, especially those who live for PBR and whiskey. On any drive-by, you're bound to see the same folks taking a smoke break on the front sidewalk. Inside, the walls are marred with graffiti and the general atmosphere is straight up rock and roll. Bonus points for the delicious, greasy food options like wings and fries. Also, it doesn't hurt that it neighbors one of the best live music venues in town.
Elizabeth
Live music, pool, and $1 PBR
A hidden gem and institution, this is the kind of place Jimmy Buffett would approve of. It's oozing with character from interior to exterior but the beachy outdoor patio wins hands down. From the sanded ping pong area and covered television nook to the cozy fire pits and swinging chairs, it's easy to get lost here on any kind of afternoon. Good for you, the beer is cheap and the crowd is always down for a good time.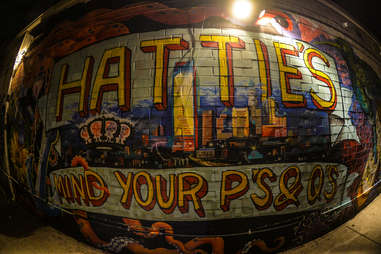 Plaza Hills
One of Charlotte's most friendly dive bars
For starters, this dive is no brodeo and actually has a good male to female ratio. Whether those gals are looking to meet eligible bachelors, that's another story. Aside from the friendly patrons, this place is incredible for several reasons: the enormous covered outdoor patio (which sometimes includes a pop-up taco stand), the rotating draft list chock full of over 20 craft beers (mostly local), and the super cool artsy-vibe. Also, did we mention you can bring your dog? Every night offers a different form of entertainment, from bingo and karaoke to yoga and live music. In true dive bar fashion, there's a cigarette vending machine up front as well as a few dartboards.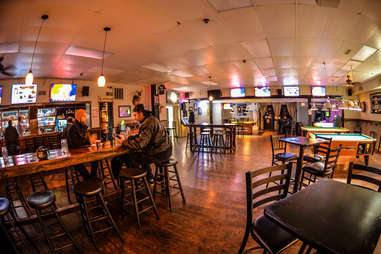 Plaza Midwood
A welcoming place where "people go to talk"
Owner Warren Stiles knows a thing or two about what makes a bar tick. Hell, the dude managed Elizabeth Billiards for 20-something years prior to opening his own place. Though he thinks Midwood Country Club is almost "too fancy" to be dubbed a dive bar, most would say it fits the bill. The large, open concept space fosters weekly pool, poker, and dart leagues, and the long, welcoming bar has tasty craft beer on tap as well as fully stocked liquor shelves. When asked what makes a dive a dive, Stiles' reply was pretty simple: "Where people go to talk."
Sign up here for our daily Charlotte email and be the first to get all the food/drink/fun in the Queen City.
Lauren Blake enjoys writing about restaurants and bars just as much as she likes frequenting them. Well, almost as much. Follow her on Twitter and Instagram @palieblake.