The time has come to decide where you'll be spending your day of what-the-hell-did-I-do-last-night this coming St. Patrick's Day. And we know, despite your heritage, that you'll more than likely be out there with the rest of the self-proclaimed Irish people in Charlotte (because everyone's Irish on St. Paddy's Day, right?!), looking to get your hands on Éire's best offerings. Thankfully, there are plenty of places to choose from. Whether it be old Irish charm, or traditional fare, that you're looking to have served alongside that delicious glass of Guinness, we've got you covered with some of the best Irish bars in the Queen City.
Dilworth
If you're looking for a perfectly poured Guinness, you've come to the right place. (That alone earns points from us.) Sitting amidst the action on South Blvd, Tyber Creek offers up all the right vibes for your day-long shamrock celebration. Whether you're gathering for a game of cornhole, or saddling up to the bar upstairs, it's a good possibility you'll wander in here early for a beer and find yourself staying all night.
First Ward
Rí Rá is a crowd favorite for good reason: frequent live music, plenty of pints, and a menu consisting of creative takes on traditional Irish specialties. Both the antique statue of St. Patrick standing watch over the bar (he'll sure as hell see some shit on St. Paddy's Day), and the vintage interior, built from pieces dating back to the 1800s in Ireland, pack on the appeal of this pub. Then again, the extensive drink list doesn't hurt, either.
Myers Park
Tucked back behind Park Road Shopping Center sits the epitome of an Irish escape: an intimate, old, cottage-like pub offering a laid-back atmosphere, the perfect local neighborhood hangout filled with plenty of familiar faces. Whether you're starting or ending your day here (if it's the former, no judgment), you can enjoy an authentic meal any day of the week, starting with the Irish potato cakes and ending with a Guinness chocolate pudding. Drop by to kick back with a cold one on the way home from work. Or, if you're coming on St. Patrick's Day, come early, because with the slew of Irish entertainment, the party is going to go all day.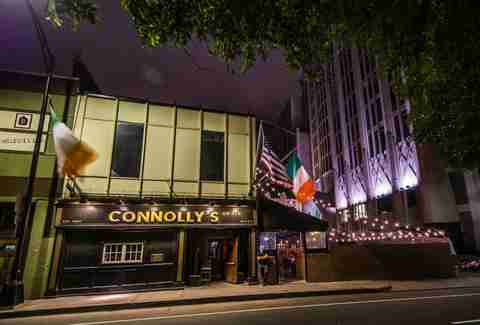 First Ward
OK, so we admit you'll be doing more drinking at this Uptown establishment than eating, and that's totally acceptable. From the day-drinking haven outside, to the late-night party scene inside (and sometimes vice versa), Connolly's is a huge hit at all hours, and a perfect fit for the St. Paddy's bash that lasts all week long. We give you full permission to do it up right in true Irish fashion.
Plaza-Midwood
A neighborhood pub can't get much cozier than what you'll discover inside The Workman's Friend. It's almost as if the whole place was plucked off the streets of Ireland's countryside and placed in Charlotte. The atmosphere is warm and inviting, complete with Irish coffees and shepherd's pie (and 15 different whiskey brands!) Outside is a garden patio awaiting warm-weather drinking all season long. And best of all, the pub is kicking off its first St. Patrick's Day with a bang, featuring a special Irish food menu, bagpipers, and dancers from 10am on.
Third Ward
Nestled within the Brevard Ct alleyway, this beloved hole in the wall is about as genuine and relaxed as you can get within the city surroundings. The team here at The Belfast Mill has got you covered, with darts, whiskey, and Guinness for the ultimate Irish experience every single day of the year -- especially Thursday. (Really, the bar is warning all partiers to train their livers before coming on St. Patrick's Day.)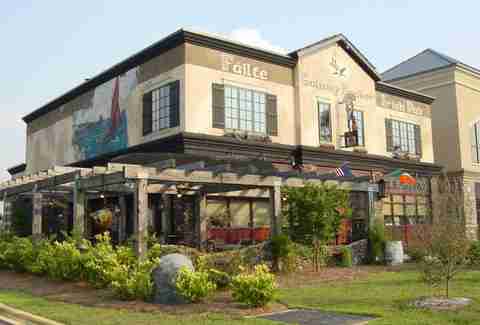 Cornelius
Galway Hooker (named after Ireland's Galway Bay) was originally built in Ireland, then transported piece by piece to its current location near Lake Norman. (If that doesn't get you longing for an Irish anything, we don't know what will.) Come hungry for traditional dishes like fish & chips, and make sure to check out the epic St. Paddy's block party the bar puts on every year during its Week of Green.
Sign up here for our daily Charlotte email and be the first to get all the food/drink/fun in the Queen City.