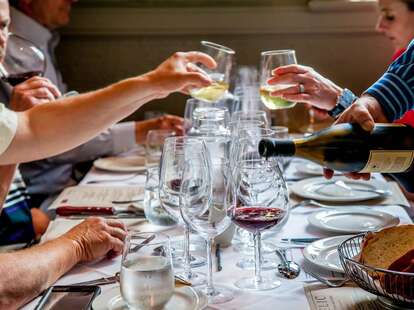 Courtesy of Asterisk Creative
Courtesy of Asterisk Creative
From chardonnays to Tuscan reds, Charlotte's wine bars have something for even the most discerning oenophile. From lounges and markets to established restaurants with impressive wine lists, Charlotteans can't get enough of their vino. To honor Charlotte's love affair with wine, we compiled a list of some of our favorite spots to enjoy a glass -- or three. And even if you're new to the world of adult grape juice, keep reading. Most of these places are no more intimidating than your local taproom.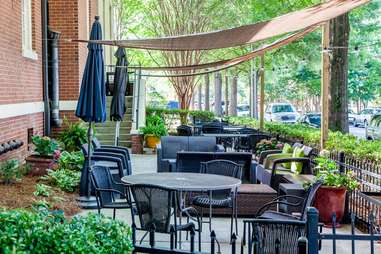 Dilworth
Bonterra. Just say the name and locals who have ventured to this over-100-year-old former church become thirsty. In addition to delicious food, Bonterra offers an extensive and slightly intimidating wine list. But don't worry: the staff can help you and your palate navigate the over 200 by-the-glass options and up to 300 more by the bottle.
SouthPark
"Cozy" is the word to best describe the sister spot to neighboring Corkbuzz Restaurant and Wine Bar. Master Sommelier Laura Maniec expanded her Charlotte footprint by opening this Parisian-inspired wine bar and shop. What sets Cellar apart is the customized experience. Don't come in expecting to order the same old malbec… you'd be missing the point. The trained staff will walk you through a flavor profile experience to find your particular wine preference. Who knows? Maybe you love pinot grigio after all.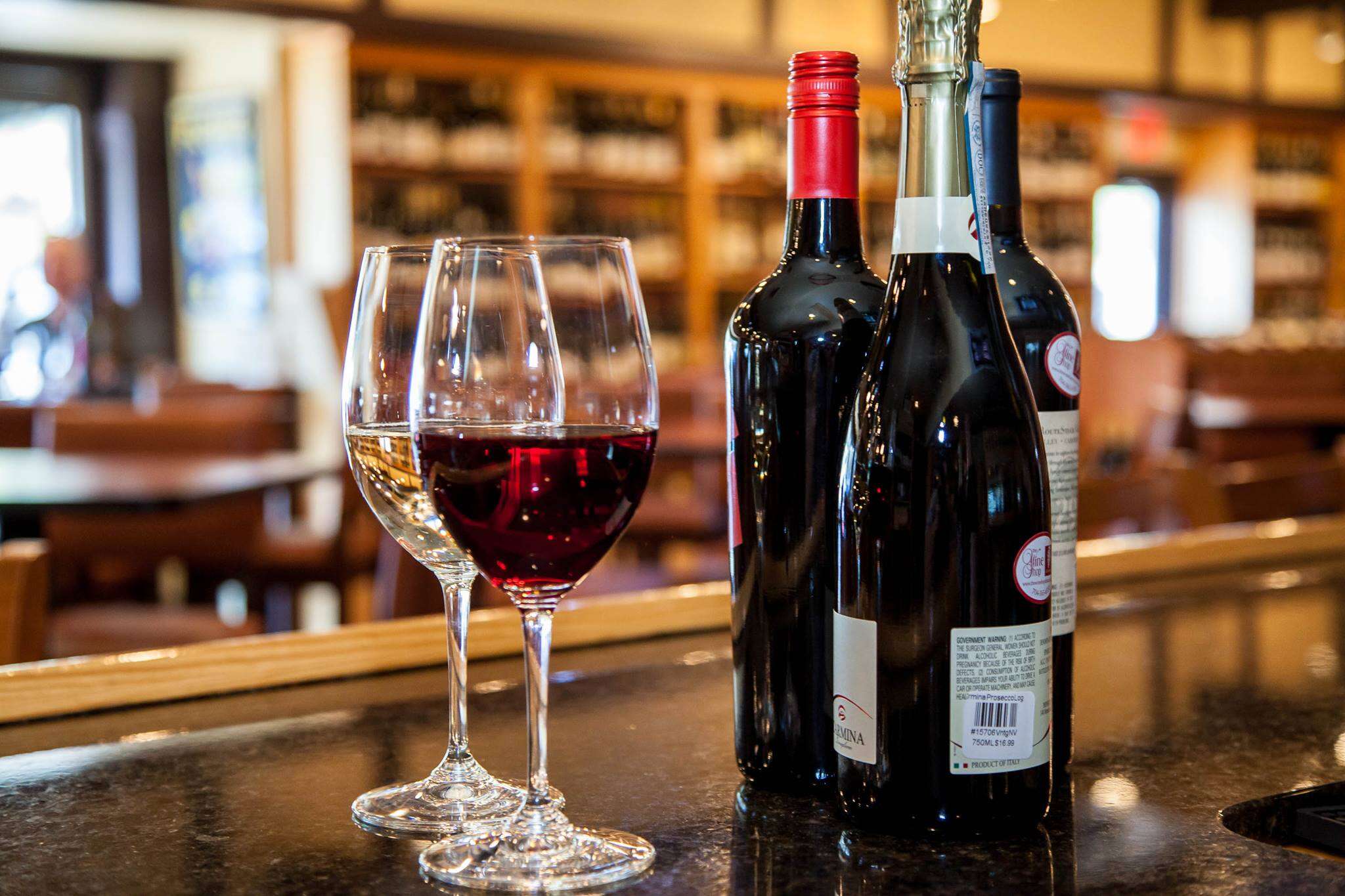 Dilworth (& other locations)
With two locations to serve wine drinkers, both Foxcroft locations feature delicious small plates as well as beers on tap, but the real standout is the eclectic wine list that frequently changes. Sit and enjoy a glass with an order of cheese and charcuterie, or the signature burger (the aptly named Foxcroft Burger). If you're feeling particularly adventurous, don't leave without ordering the doughnuts.
SouthPark
Guests can expect to find something new every time they visit J. Sam's due to their rotating list of wines. Owner J. Sam Daniels greets all patrons with a warm smile and true Southern hospitality. That attitude carries over to the staff, who can knowledgeably help guide you on your own wine adventure if you're unsure of what to order. With live music every Thursday and Saturday night, this place is a great spot for a date night or for wine with friends.
Myers Park
It's hard to find a better pairing than wine and chocolate. Grab yourself a glass and some artisan sweets from Petit Philippe's in-house chocolatier and you'll understand why this place has become such a neighborhood staple. Husband and wife team, Mark Meissner and Casey Hickey have created a beautiful space where patrons can enjoy wines by the glass, expand their horizons through nightly tastings, and eat delectable chocolates. Here's a tip: order the OMG chocolate and grab a glass of Cabernet Franc.
Plaza Midwood
Twenty-Two is a bar and gallery located in the heart of Plaza Midwood. Monthly art exhibits and opportunities to hone your artistic skills with nude figure drawings are reason enough to visit, but of course, the wine selection is not to be missed either. Grab a glass, purchase some art, and take a seat to watch passersby walk down Central Ave.
South End
Located in the ever-developing Atherton Mill, Vin Master is the perfect spot for people unsure of wine varietals. Here, wines are grouped together by flavor categories, giving customers the ability to choose what they most enjoy. Don't miss the monthly mega-tastings where, for $15, you sample 25 wines and receive a complimentary artisan cheese board.
South End
With dark leather furniture and dim lighting, The Wine Loft is perfect for a quiet evening with friends or lovers. Offering over 40 selections by the glass and over 100 options by the bottle, The Wine Loft has something for all palates. And with the wine options and the light fare served, it's easy to lose track of time here.
Uptown
Comfort and warmth are the words that come to mind when thinking about the Wooden Vine. Located in uptown Charlotte, Wooden Vine's quiet nook is a refreshing change of pace. Fresh food offerings and wines from all over the world are carefully selected for patrons. Order your meal then ask your server for a suggested pairing to discover something new.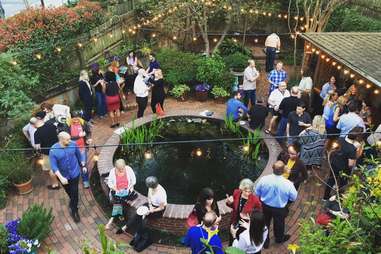 Dilworth
Occupying the former Dilworth Billiards space on Tremont Ave, Dilworth Tasting Room is keeping the Charlotte wine scene sexy. With red custom leather couches, a copper bar, and an outside garden complete with a koi pond, this neighborhood spot was designed for dates. Wine may be the star, but there's also a selection of beer for those who prefer hops to tannins.
Matthews
If a brewery and a wine shop met, fell in love, and procreated, that little bundle of joy would be Seaboard. On one side of the bar are about 24 taps, and on the other side is a selection of around a measly 1,200 bottles of wine. With regular musical performances and appearances by local food trucks, you may never leave… but you should. Your family would miss you.
Sign up here for our daily Charlotte email and be the first to get all the food/drink/fun in the Queen City.
Erin Maddrey enjoys writing about food, beverages, and all things Charlotte. Due to her love of these things, she can be frequently found at the gym. Follow her and her Charlotte adventures on Twitter and Instagram @ErinMaddrey.