The Illinois General Assembly got one thing -- and exactly one thing -- right this year: it reinstated happy hour in Chicago. While the last few months of discounted drinks were great, it's now the time of year when it gets hopelessly dark before 5pm every day. That means you need cheap booze more than ever, and these 10 happy hour specials are your survival guide for the next five months of winter.
Logan Square
When: Mon, 5-9pm
Yeah, we get it: Mondays suck -- Porn & Chicken aside -- but once you tire of the dirty flicks and EDM routine, head to this good-time neighborhood arcade bar for $2 PBR, $2 well whiskey, and free pool. You can always DVR The Bachelor.
River North
When: Tues-Wed, 5-8pm; Thurs-Sat, 7-9pm; Sun, 5-8pm
The award for the most inventive happy hour special goes to the crew at Henry's, where you can get any draft cocktail or beer for the price of the hour ($5 at 5pm, $6 at 6pm, etc.), in addition to $2 sliders.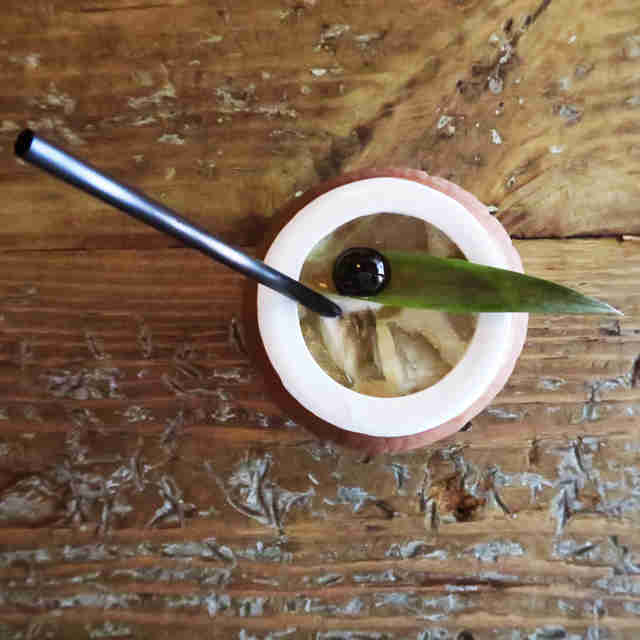 Rogers Park
When: Mon-Fri, 4-7pm
The best bar in Rogers Park is also the 'hood's best place for happy hour, where $5 Moscow Mules, $5 glasses of select wine, and $2 off any beer-and-shot combo gives you some nice incentives to knock off work early (not that you need them, of course).
West Loop
When: Mon-Fri, 5-7pm
You know what's beautiful, man? Well, in addition to this bar, there's this special: a beer and a 10in pizza for $10. Done.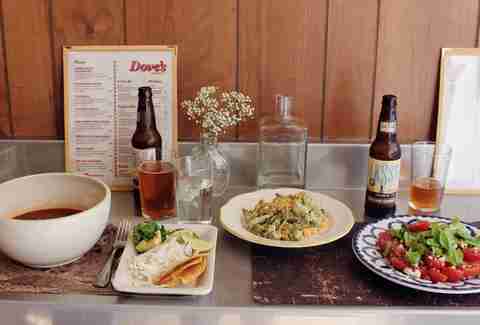 Wicker Park
When: Mon-Fri, 3-6:30pm
If your hipster grandpa is a fan of food coma-inducing mashups of Southern and Mexican cuisine paired with one of the best Bloody Marys in the city, take him down to old-school diner Dove's for $5 mezcal/tequila shots, $2 beer shortys and yes, $6 10oz Dove's Bloody Marias.
River North
When: Mon-Fri, 5-7pm
It doesn't have to be Cinco de Mayo for an excuse to visit Mercadito (although it helps). Not when you've got $3 Mexican beers, half-price appetizers and guac, $4 wine, and $5.50 cocktails available five (that's cinco, get it?) nights a week.
Lincoln Park
When: Sun-Thurs, 6-8pm
Things you need to do before you die: 1) date a billionaire/supermodel, 2) finish that screenplay, and 3) drink at Barrelhouse Flat. One of Chicago's finest cocktail bars gets even finer in the after-work hours with $4 draft beers, $4 Hadouken shots, $5 highballs, and $6 old fashioneds, Tom Collinses, and daiquiris.
Wicker Park
When: Wed, 11am-1pm
For a killer bowl of ramen, you know to stop by Furious Spoon. Also stop by for one the cheapest drinks in the city: $1 Hamm's. Yes, ramen and Hamm's. It's a thing.
Ravenswood
When: Mon-Fri, 3-5pm
An underrated spot in Ravenswood, Gideon Welles ups its game even further during happy hour, enticing you and that hottie from accounts payable to finally make a date already for $2 Miller Lite bottles, $3 Amstel and Heineken, and half-price Illinois craft beers.
Lakeview
When: Mon-Fri, 6-8pm
Yes, the Irish like to drink, this is not news. They're also apparently big fans of the deal, as they're breaking out half-price Revolution beers, Ketel One, Jack Daniel's, Captain Morgan, and Don Julio drinks, as well as $2 beers of the month, 10 hours a week.
Sign up here for our daily Chicago email and be the first to get all the food/drink/fun in town.
Jay Gentile is a Thrillist contributor and he may or may not have been at happy hour while writing this. Follow @innerviewmag.