Summer is full of obligations. Like weddings, drinking, drinking at weddings...
But to help you keep track of the most important of your seasonal commitments, we've compiled this handy list of everything you need to drink this summer, broken down by weekend.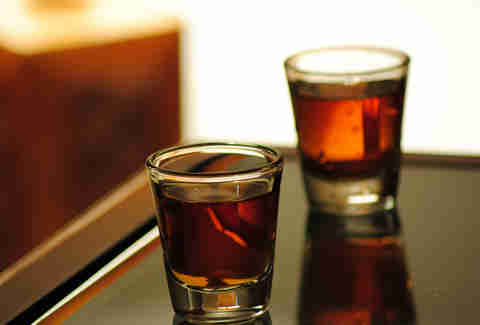 June 21: Whiskey
This year's summer solstice also happens to coincide with Father's Day, so pick up a bottle of whiskey and split it with your old man. Gift accomplished. Favorite-son status preserved.
June 27-28: Bourbon County Stout
Goose Island will be tapping special varietals of the world-famous Bourbon County Stout at this weekend's Dog Dayz of Summer, where you can also listen to Bloodshot Records bands and hang out with Hot Doug's main man Doug Sohn himself, who will be there cooking up encased meats this weekend only.
July 4: Malort
While there is no clear consensus on what constitutes the most "American" of drinks, no drink is more "Chicago" than Malort. Do a shot for the Founding Fathers. Make a funny face. Shoot Roman candles at your buddies. In other words, celebrate freedom.
July 10-12: Lagunitas
At this weekend's Square Roots Festival, the crew from the Old Town School of Folk will be uncorking craft brews including Lagunitas, Two Brothers, and Half Acre, yours to enjoy while taking in live music (and did we mention beer?) in Lincoln Square.
July 25: Margaritas
It seems like every type of food and drink gets its own festival in Chicago, even the margarita. At the Chicago Margarita Festival, race your friends to see who can collect more as you stalk food trucks, weirdly dance to live music, and peep fireworks over the lake. Not a bad way to spend a day.
August 1: Wine coolers(?!)
ENO Wine Bar is making wine coolers (kind of) cool again with house-made wine-based cocktails served over ice in 12oz bottles and tailor-made for patio pounding. Options include the prosecco-packed Summer Crush and the more fruity Nectar of the Night. Hey, they beat the hell out of Zima.
August 8: Skull drinks
Three Dots and a Dash isn't the only one serving drinks out of skulls. Hit The Terrace at Trump for the Chartruth or Dare cocktail with Crystal Head vodka, green chartreuse, cucumber, ginger beer, and fresh lime. Don't worry if, after a few, your hair starts to bear a frightening resemblance to whatever it is The Donald sports atop his dome. It happens.
August 15: Beer spirits
The booze scientists at CH Distillery are teaming up with Atlas Brewing Company to create a new gin distilled from beer this summer, which they will be pouring into summer cocktails with names like Rosemary's Baby and Savant Sour. So yes, apparently now beer is also a spirit.
August 22: Sangria
There are plenty of places/festivals at which to sip sangria this summer. But if you'd rather scope the Chicago River while sipping yours patio-side, you can't do better than the sangria on offer at River Roast made with white wine, Brugal white rum, aperol, lemon juice, grapefruit juice, and demerara sugar.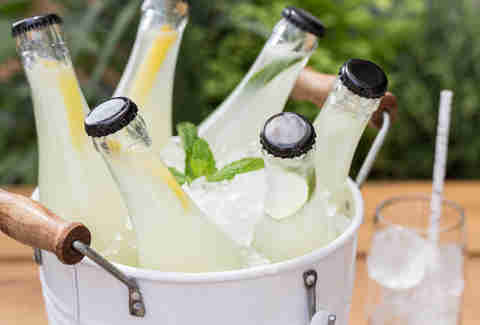 August 29: Bottled cocktail buckets
You've had plenty of beer buckets in your day. Now introducing bottled cocktail buckets, yours to be had this summer at the new patio of JIMMY at the James. Choose between the Vodka Collins with citrus vodka, fresh lemon, simple syrup, and soda water or the Gin Rickey made with gin, fresh lime, simple syrup, and soda water.
September 4-7: Polish beer
What could be better than Polish food, live polka bands, and an indoor casino/arcade at this weekend's Taste of Polonia? Polish beer. Lots and lots of Polish beer.
September 11-12: Wine
You didn't think you'd make it all the way through summer without a little vino, did you? Not as long as there are events like this weekend's Windy City Wine Fest, where you can sip 300+ wines while surrounded by Buckingham Fountain. So sort of like Lollapalooza, but with wine. Actually, nothing like it. But still...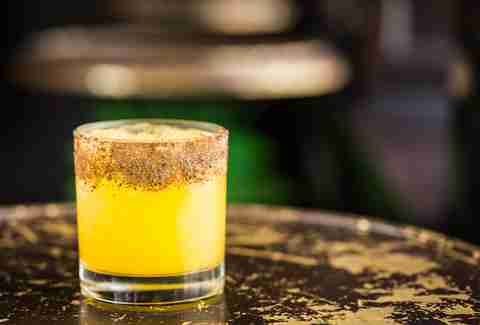 September 19-20: Cocktails with fajita seasoning
In honor of this weekend's Lakeview Taco Fest, close out the summer season with fancy new cocktails from Drumbar, including the spicy Generally Mackin' made with Copper and Kings young brandy, yellow bell pepper, cayenne, lime, and fajita seasoning. Because salt is so passé.
Sign up here for our daily Chicago email and be the first to get all the food/drink/fun in town.
Jay Gentile is a Thrillist contributor who you can totally still find drinking Zima at parties. Follow him @innerviewmag.