23 Illinois Beers to Drink Before You Die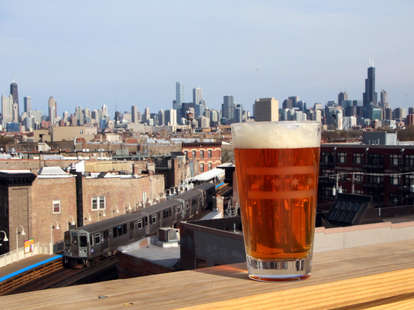 Thinking about one's own mortality is heavy stuff. Man, that sentence was a downer. Who needs a beer? Specifically, these 23 Illinois beers to drink before you die!
Why 23? Umm, maybe you've heard of Michael Jordan? Ryne Sandberg? Devin Hester? Robin Ventura and... Kris Versteeg and/or Stu Grimson?! Yeah, exactly. Also, it's two more than the number of electoral votes the Land of Lincoln has, and it's also a prime number. Case closed.
As for choosing the individual beers? Well, they had to be brewed in Illinois (or have a REALLY good case for an exception... more on that later). They had to, in one way or another, exhibit a certain something special, a little beer ne sais quoi, if you will. And they had to be either distributed enough that you could reasonably expect to be able to get your hands on one, or at least good enough that tracking them down would surely be damn well worth the trouble.
Oh, and they had to be limited to no more than two per brewery, for variety's sake.
Are these the 23 best beers in Illinois? Well, who's to say, really. Some people are hooked on sour beers and others won't touch the stuff. Some people chase a heavy hit of hops every chance they get, and others... just drink whatever happens to be cheapest at the time. But whatever your style, these brews represent some of the most singular and significant Illinois has to offer, and an excellent overview of the state's collective beer prowess. For now, at least. There will have been another 300 incredible new beers released by the time you finish reading this. But enough preamble. To the beers!

American pale ale, 5.5%
So, it was undoubtedly a wise move to recognize Chicago's collective obsession with its own flag and adorn this fetching can in a Chi flag motif (not to mention the Statue of the Republic from Jackson Park). But none of that would have mattered if the beer within wasn't a supremely drinkable, just-above-session ale that hits all the right hop notes, a combo that has made it pretty much a requirement for any self-respecting summer barbecue.

Porter, 9%
Revolution's Eugene Porter is an outstanding representation of the style. It gets even better when it hangs out in bourbon barrels with some Dark Matter coffee.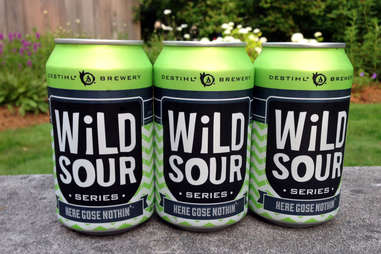 Gose, 5%
Don't let certain other writers from this site fool you, goses are delicious. When done right, the mix of salty and tart notes magically combine into a refreshing force to be reckoned with. This offering from Destihl, which has been honing its sour game down in Bloomington for years and has recently upped its production to much rejoicing, is a bit more pronounced on the sour end of the spectrum, making it a solid gateway for those more averse to the salty notes of goses. If you're averse to sour all together... don't worry, you'll come around.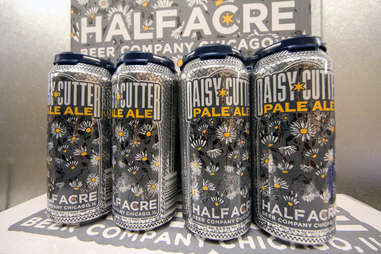 American pale ale, 5.2%
This beer has served as the proverbial lightbulb for many a Chicago hophead who can currently be found trying to talk his college buddy in Vermont into sending him some Heady Topper. Now it's settled into middle age a little bit (by craft standards), kind of the "well, this might not be a great beer bar, but they should at LEAST have Daisy Cutter" beer. And that's a good thing, because it's every bit as good as ever, and your Illinois beer-drinking career isn't complete until you've had one. Oh, and if you're one of those aforementioned hopheads, you already know to be on your toes for the Double Daisy Cutter release.
Imperial stout, 13.8%
Yes, Goose Island was sold to the big boys, and yes, BCS has remained every bit the must-have textbook example of barrel-aged stout perfection it always has been. The only problem is that it seems to fly off shelves faster every year. On that note, if you ditch Thanksgiving early in an attempt to score yourself a bottle of the much, much scarcer Proprietor's BCS (a variant that changes a little bit each year and is unique to Chicago), you won't regret it, even if your family starts to wonder if you have a problem.

American pale ale, 6.2%
Yes, yes, it's technically in Indiana, but the founders came from Chicago and set up shop there for tax purposes and most of Three Floyds' beer comes here and they're in the Illinois Brewers Association and having this list not involve Zombie Dust just felt flat-out wrong, okay? No need to waste anymore time with a flowery description. Just go find some.

Russian imperial stout, 15% ABV
The annual beer geek orgy that is Dark Lord Day has become such a tough ticket that some veterans don't even bother with it anymore, but it's something every beer aficionado ought to experience at least once. Weirdly, waiting in line for hours, bonding with the people around you as everyone generously shares the most prize trophy beers they brought from home for the occasion is kind of the best part. Then again, busting through the wax-dipped bottle and opening your first Dark Lord is pretty damn special, too.
Witbier, 4.3%
This craft cerveceria was a welcome addition to the Illinois craft scene well before it punked presidential candidate and noted douchebagDonald Trump (though that didn't hurt any). A big reason why? This eminently quaffable wheat beer with a hint of passionfruit that cuts through summer head like a... knife-wielding lizard?

Double IPA, 8%
Despite the violent name, this double IPA from the outstanding Naperville outfit isn't completely palate-wrecking as double IPAs go, instead, blending a healthy malt backbone with plenty of citrus notes. It's the kind of drinking experience that might actually inspire you to visit Naperville.
Lager, 4.7%
Okay, so Old Style isn't technically from Chicago, but it nonetheless remains requisite drinking for any self-respecting Chicagoan, at least once. It may not be as prevalent in Wrigley as it once was, but that'd be the obvious move anyway. If you really want to do it right, drink it in a dive bar after you injured yourself playing 16in softball.

Farmhouse ale, 6.5%
Though it's one of the state's more offbeat (off color, even?) breweries, Apex Predator's remarkably accessible, with a bright dose of citrus and just a little funk (but nothing that's going to scare anyone off. Did you know people are apex predators? See, nothing to be afraid of!).
American IPA, 6%
One of the first bottled offerings from this "culinary brewer," the nectarines (a constantly underrated fruit) add a welcome juiciness without being cloyingly sweet. Your tongue's mood will be a happy one.

Saison, 4.3%
Penrose has a way with all things Belgian (well, not mussels & frites, though if it ever start serving food in the taproom, those should be in the mix). Case in point: this light, simple session saison that just gets more refreshingly complex with each sip.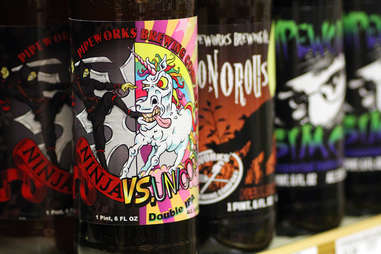 Double IPA, 8.5%
Pipeworks brews standout beers at such a rapid clip that it can be dizzying to keep up, and truth be told there are other offerings (Citra, Sure Bet) that have garnered more fanfare among the beer geek set. But this is the beer that put Pipeworks on the map, a ballsy double IPA that... well let's face it, if you're gonna invoke ninjas AND unicorns, your beer better live up to your name. Coming full circle, this is going to be the first beer many grab off of Pipeworks' much-anticipated canning line. Which you can (and should) do, like, right now!
Kolsch, 5%
Sometimes you just want a crisp, bright, faithful representation of the classic German style that doubles as a fine excuse for some juvenile masturbation humor. Actually, jokes notwithstanding, this is a damn good beer.

Brown ale, 6%
Brown ales have fallen out of favor to some extent, what with all the hops and sours and barrel-aging that have become the subjects of so much beer geek fanfare these days (see: many other beers on this list). But there's something comforting about taking your time with a malty, smooth ale that drinks lighter than a stout, but still has some heft behind it, and this south suburban mainstay reliably delivers said comfort.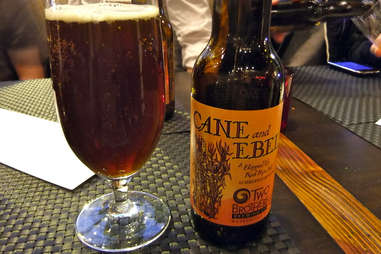 Rye beer, 7%
Two Brothers has grown into a regional craft powerhouse, which has perhaps caused some former devotees to turn away from it after their dad brought home a variety pack from Costco in an effort to find out about all these craft beers that the kids keep talking about. But you don't get to where it's gotten without delivering the goods, like this reliably balanced brew that tastes like hanging out with an old friend.

Berliner weisse, 2.8%
Marz may not even be a year old, but it's already turned some heads in the beer world, partially thanks to this delightfully effervescent creation given an extra dose of punch from its namesake yuzu. Yes, it's bordering on extremely light at 2.8% ABV. Sometimes that's a good thing. Case in point, this beer.
Double IPA, 8%
Pro tip: bring this potent-yet-smooth hop bomb to your next Bears tailgate. The lingering effects of the 8% ABV should help dull the pain of Cutler's next pick.

Oatmeal stout, 6.5%
This coffee-infused creation hailing from the quad cities hits all the notes you want from a stout. It's smooth, malty, just the right amount of sweet, and if you want to pour yourself a glass for breakfast, no one here is going to judge you.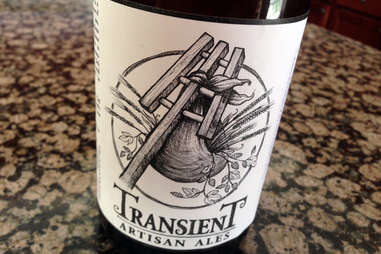 Style and ABV vary
As the name implies, this gypsy brewer is bursting with too many ideas for assorted tart, funky, and barrel-aged brews to be too tied down to any one particular brew, but if you immediately grab whatever you happen to spot on the shelves (or better yet, get yourself into its reserve membership program, which now has a waiting list) you aren't likely to regret it.

Imperial stout, 8.5%
Brewed with molasses, brown sugar, and Guatemalan coffee, this brew delivers a flavorful, sweet package of chocolate, fruity notes (along with plenty of said coffee, roasted locally). If you're coming back from Wisconsin on a New Glarus run, maybe stop and scoop up some of this as well?

Pale wheat ale, 7.5%
Hey, Illinois has always been (mostly) welcoming to transplants, so who are we to deny entry to Lagunitas' singular effort to please both the wheat beer- and IPA-loving set? Be warned: this beer's drinkability belies its 7.5% ABV, so proceed with caution.
Deputy Editor Matt Lynch is a huge fan of both beer and Illinois. He is less of a fan of dying, so please don't threaten him on account of his beer opinions on Twitter @MLynchChi.