No longer just your reaction in Spanish class to being startled by a tiny dog, Ay Chiwowa's a late-night cantina from the Rockit Ranch folks, having taken over the former Martini Ranch space (along with its 4am license), and outfitted it with a giant luchadore mural welcoming you to the bar and its 80 different tequilas.
AC's layout has three chambers: the main bar, a back lounge with patio access, and the above-pictured skull room, featuring a separate bar & DJ booth, plus the catacomb-like mural that gives the room its name.
The exposed bricked walls are decked with work from local graffiti artist Erik LeBat, vintage mirrors, and a jukebox that also takes and tweets photos -- #MyRegrettableMusicTaste.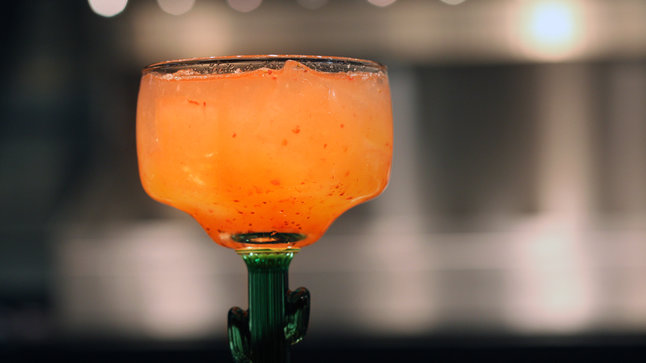 If you like spice, follow Anthony Adams on Twitter, send him your hilarious jukebox photos, and then order the jalapeno margarita, which gives a dose of heat to agave, lime, and strawberries.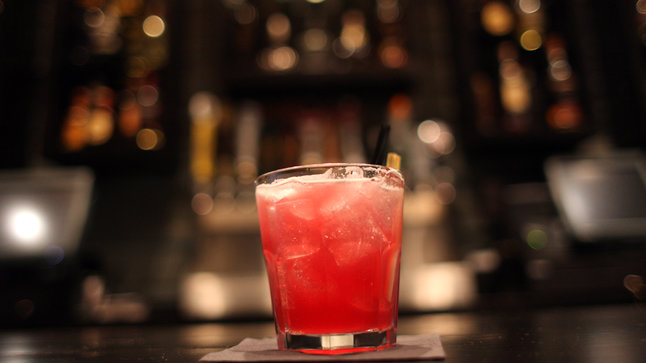 One of their four house-kegged cocktails is the Chupacabra, made with meat from goats killed by a mythical Spanish beast reposado, Grand Marnier, pineapple, and lavender.
Billy's Beerita is named for Rockit CEO Billy Dec (formerly a doorman at Martini Ranch), who hates forcing you to choose and thus equipped his marg with an inverted beer infusion system. And if that isn't enough to put in your body, they'll also be serving a lineup of authentic tacos and tortas right up until close.