Jim Vondruska/Thrillist
Jim Vondruska/Thrillist
Go to Texas for barbecue and Seattle for coffee, but come to Chicago for cocktails. Here in the Windy City, we're not in the casual-drinking business; we're in the boozing business, and cousin, business is a-booming. The scene owes its success to the bartenders setting the bar for drinking standards exceptionally high, from popcorn-infused bourbon at Broken Shaker to roses frozen in ice cubes at The Sixth. So, without further ado, we present the 10 bartenders who not only crushed it, but also shook it, stirred it, and occasionally swizzled it in 2016.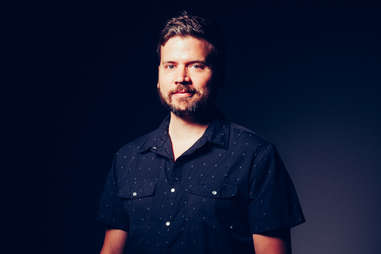 Matty Eggleston
Logan Square
Matty Eggleston's bartending career began in Los Angeles. Then, he took his California-cool cocktails -- that means seasonal produce, fresh juices, and vibrant flavors -- to Chicago to oversee beverage programs at Perennial Virant and Nico Osteria. Recently, he hung up his fancy pants to open a laid-back lounge on the corner of California and Fullerton. At Spilt Milk, he'll welcome you with the house-infused vermouth shot of the day, followed by a craft beer or Sarsaparilla Zazerac (Old Forester bonded bourbon, sarsaparilla marsala, almond, and absinthe), thus proving you can take the bartender out of the fancy bar, but you can't take the fancy out of this bartender.
Matt "Peaches" Frederick
Ukrainian Village
Sometimes, a great bartender isn't measured by the length of his beer list or how much mixology he shoves into his cocktails. Sometimes, he's measured by how he makes you feel when you pull up a stool to that big, mahogany bar. You know, like that Cheers place. Except instead of Ted Danson, it's Matt Frederick with a shot of whiskey, a can of Old Style, and a bag of potato chips at the recently rehabbed EZ Inn. The Aviary, Whistler, Bottlefork, and Cantina 1910 (RIP) alum found his way to Western Ave via a Craigslist ad. From there, it was a match made in fizzy, boozy heaven, with Frederick formulating, among other things, the bar's popular draft cocktail program.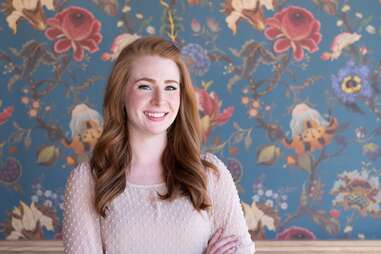 Laura Kelton
West Loop
Laura Kelton -- former Queen Mary and Bordel bartender, who started her bartending career in Chattanooga, Tennessee and recently took the reigns at Bad Hunter along with her gig at Sportsman's Club -- has a favorite saying when it comes to creating cocktails: "A cocktail should always be greater than the sum of its parts." Case in point, Mermaid Water (Dolin Blanc, Jack Rudy tonic syrup, gin, rhubarb, and Nardini Acqua du Cedro) is an iridescent pink cocktail that changes flavor as it sits, from a bright and citrusy to a more mellow rhubarb- and vermouth-forward drink. It's garnished with a palm leaf that is shaped into a mermaid fin, because, according to Kelton, "Just because we are serious about cocktails doesn't mean we're not fun."
Nandini Khaund
The Loop
Spirit guide Nandini Khaund will take you on a journey with her mystical concoctions served at the rooftop bar of the Chicago Athletic Association. Set sail on the Aegean Sea (Plymouth gin, Salers Gentaine, dry vermouth, rhum agricole, Mugolio pine sap, and caper leaf) and followed by a stroll through the Grey Garden (vodka, Dolin Blanc, crème de violette, emperor's jasmine pearl tea, and lemon). Just as the booze hits and the lines of Cindy's arched glass ceiling begin to blur, remember We'll Always Have Paris (Beefeater gin, Cocchi Americano, fresh strawberry, house-made pistachio milk, date syrup, cardamom, lemon, and rose petal).
Jess Lambert
The Loop
"The name comes from an expression often heard in my household after long working hours during peak times of brain fog, and because there's cereal milk in it," Jess Lambert says. She's talking about Adulting is Hard (Dictador 12-year rum, Mistral Extra Anejo pisco, Lustau Oloroso pisco, chai-spiced cereal milk, and black lime), one of the many cocktails adding to the excitement of The Kimpton Gray Hotel's rooftop restaurant and lounge. The Latin dance jams and beef heart skewers also help. Jess Lambert got her bartending start in Phoenix, but it wasn't until she met Kimpton's director of bars, Mike Ryan, who encouraged her to participate in the Tales of the Cocktail apprentice program, that she truly earned her stripes, currently at Boleo and Vol. 39.
Scotty LoBianco
River North
Ain't no party like a Broken Shaker party, and that party can't start without the mezcal-loving Scotty LoBianco. A bit over a year ago, LoBianco traded in the buttoned-up, bourbon-soaked vibes of The Berkshire Room for the tropical oasis next door. The Chicago native hit his stride at the straight-out-of-South-Beach bar with cocktails such as Made that B!tch Famous (orchard fruit-infused Cognac, green apple parsley shrub, lemon, and hard cider) and Squash the Beet (reposado tequila, Ancho Reyes, Mexican spiced pumpkin, roasted beet, citrus, and spicy pepita salt) that take inspiration from Shaker's equally impressive culinary offerings.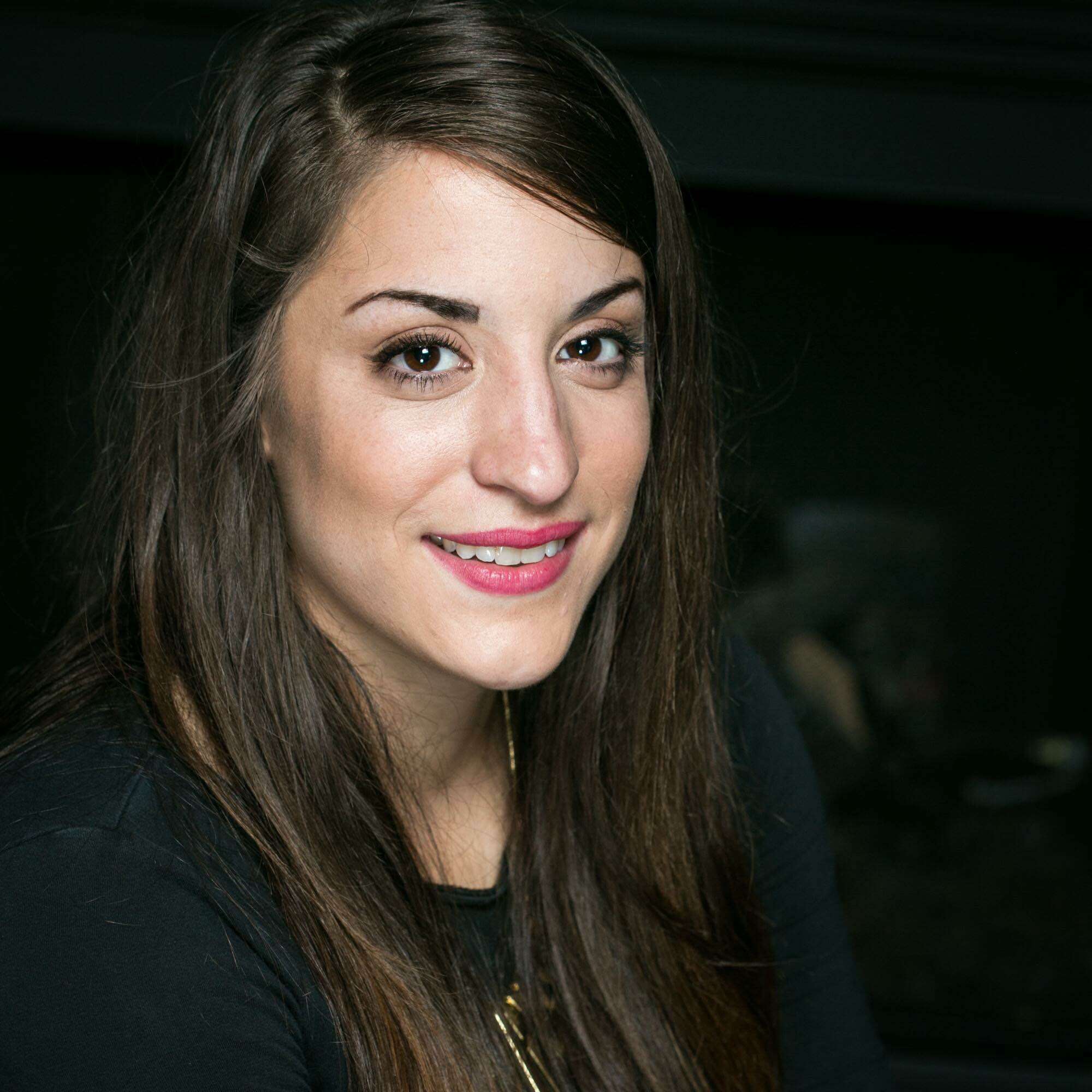 Kristina Magro
Wicker Park
"The Whiskey Cup (whiskey, Letherbee Royal Cup, lemon, and ginger) at Pub Royale represents everything I am as a cocktail creator," says Kristina Magro. "It is a simple drink, nothing over-complicated, but flavorful and approachable to anyone who is a fan of whiskey." And let's be real, if you're not a fan of whiskey, we're not sure why you're reading this. Before she found herself responsible for spiking your chai tea and dressing a hot sauce-covered Hamm's, she could be found at Fulton Market Kitchen, Bordel, and Queen Mary. Recently, she also took up residence at the airy, agave-fueled Estereo.
Julia Momose
Streeterville
Find your way to the cocktail bar hidden on the 18th floor of a Streeterville medical building, and Julia Momose will be happy to make you a cocktail, shower you in Japanese whisky knowledge, or just turn that frown upside down with her dulcet voice. Seriously, the woman would make a killing if she got into the bedtime-storytelling business, but we're glad she's bartending. It means we get to enjoy her esoteric creations such as the MacSwiney (Pierre Ferrand 1840 Cognac, crème de noyaux, kirsch, vanilla, lemon, mascarpone cheese, and burlesque bitters) served in GreenRiver, or the Wink and Nod (Japanese whisky, amaretto, mastiha, and rice wine vinegar garnished with lotus root) currently on offer in Annex.
Joel Rund
Lincoln Square
One might say this guy has the coolest job in Chicago and that his skills are really sharp. Ice puns aside, Joel Rund is the mastermind behind the cubes at The Sixth. His program is responsible for freezing flowers in frozen blocks and capturing the flavors of Trix cereal in ice for the bar's now-famous Silly Rabbit cocktail (gin, lime, and bitters served over grape, orange, lemon, and raspberry ice cubes). His comfort around a band saw -- The Sixth utilizes two Clinebell machines to freeze crystal-clear blocks of ice that are cut into custom cubes -- comes from a decade of carpentry work. His comfort behind the bar comes from even more time executing cocktail programs around Chicago, including Rebar and former Latin hotspot De La Costa.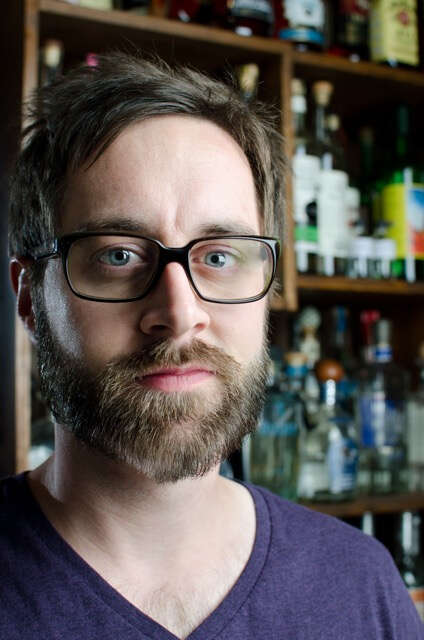 Jay Schroeder
Logan Square
After years shaking palomas in Rick Bayless' shadow, Jay Schroeder busted out on his own with a mezcal-filled cocktail bar in a former flower shop. At Mezcaleria Las Flores, he's making drinkers fall in love with tequila all over again -- you know, because college left a mark. We're not just talking about old faithfuls -- The Gringa margarita made with Corazon Blanco tequila -- but also more adventurous offerings, such as Sorry for Harambe (Mayalen Machetazo mezcal, figs, Guajillo chili, Bols Genever, lemon, and absinthe) that, according to Schroeder, "has definitely experienced a better fate than its namesake."
Sign up here for our daily Chicago email and be the first to get all the food/drink/fun in town.