There is little doubt that Chicago is one of the premier craft-beer cities in the country. Some might even go as far as to call it America's best beer town (OK, that was us). Our wealth of quality beer-making extends past the city borders, as well, with the craft movement soaking into the cultural consciousness of far-flung locales all across the Land of Lincoln. And since we presume (sadly) that your job doesn't entail scouring Illinois in search of the state's finest craft beer, we did the work for you.
Revolution Brewing
Chicago
Revolution may not be quite as famous as Goose Island, but this Chicago institution founded by former Goose Island employee Josh Deth is clearly a behemoth in the making. Famous brews known for aggressive flavor profiles include year-rounders like the Anti-Hero IPA and Eugene Porter, while the Fistmas holiday and Rosa Hibiscus ales are among the standout seasonal and specialty brews. With its rapid and exponentially growing fan base in tow, Illinois' largest craft brewery also just released two new beers, including the German-style Rauchbier Chicago Smoke (brewed with 95% smoked malts) and American strong pale ale Recriminations, named after a song played at this year's Riot Fest.
Two Brothers Brewing Company
Warrenville
Two Brothers Brewing Company has been offering artisan craft beers for nearly 20 years. The family-run brewery got its start in 1997 and has since expanded to offer an array of year-round, seasonal, and specialty brews. While famous for its flagship Domaine DuPage French country ale and gluten-free Prairie Path golden ale, the brewery's wide-ranging options also include special projects like its Bare Tree weiss wine as well as new releases including its Oktoberfest-style marzen Atom Smasher. Now with three restaurants in operation, including a location in Arizona, Aurora's Two Brothers Roadhouse is also known for throwing some of the best parties in the 'burbs.
Solemn Oath
Naperville
Having recently expanding its distribution beyond the eight-county Chicagoland area, this emerging west suburban powerhouse is all about the party. Focused on Belgian-inspired and barrel-aged beers, its plan is to quickly rotate through dozens of beers across a range of styles while continuing to experiment with offerings such as its 12% ABV Heavyweight Ticklefight Champion of the World whiskey barrel-aged barleywine. With a passion for West Coast, Belgian, and barrel-aged beers, Solemn Oath's Ravaged by Vikings also just happens to be exactly the sort of Illinois beer you need to drink before you die.
Scorched Earth Brewing Company
Algonquin
Scorched Earth may be just a few years old, but its old-world brewing techniques create a classic taste that's already receiving recognition and cultivating a loyal customer base, which has inspired it to expand from the taproom to retail. The wide list of craft options available at its warehouse-style taproom and locations across Chicagoland range from American ales like the Hickster cream ale to hard-to-pronounce German offerings like the Zwickelbier, plus Belgian-style suds like the Saint Monty dubbel. Their sour series, the Foraging Swine smoked ale, and chocolate oatmeal imperial stout The Bitter Chocolatier are not to be overlooked, either.
Half Acre
Chicago
Spurning flash or in-your-face marketing, Half Acre is content to sit back and let its beer do the talking, with expertly crafted brews like the flagship Daisy Cutter that has blossomed into a staple beer in every corner of its home city of Chicago. Founded in 2006, the brewery sponsors a local bicycle club and makes efforts to reduce its carbon footprint even as it recently opened a massive new 60,000sqft facility that more than doubled its annual brewing capacity. While Half Acre's beers are available throughout the state, lazy Chicagoans can also order four-packs or growlers online, along with food from the brewery's tap room.
Hailstorm Brewing
Tinley Park
Hailstorm Brewing brings a fresh take to craft brewing by trying out new techniques with wood fermentation, wild ales, and exotic ingredients. It sells its beers all around Illinois, but the best place to enjoy these suds is on-site at the taproom, where there's a weekly open mic night, food trucks, and live music. Hailstorm's been tabbed as one of the best up-and-coming breweries in the Midwest, and it won't be long before its standout offerings -- like the uber-complex Vlad The Conquistador (made with 11 different malts and six hops varieties, and brewed with chipotle peppers and agave syrup) and Drunk Uncle dunkel -- are on the tips of the tongues (and stuck in the hipster beards) of beer nerds everywhere… if they aren't already.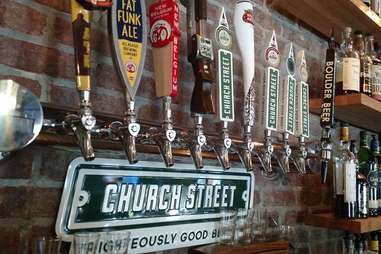 Church Street Brewing Company
Itasca
Contemporary and classic brewing styles come together at Church Street Brewing Company to create an award-winning craft beer list (self-)described as "righteously good". Church Street's no-fuss brews are approachable and bring the charm of this family-run brewery right to your fridge, with retail locations across the Chicagoland area. Try the Heavenly Helles, created with old-world mashing techniques, or the dry-hopped Brimstone IPA for maximum drinkability... which is kind of the whole point, right?
Big Muddy Brewing
Murphysboro
Tiny Murphysboro isn't just the home of 17th Street BBQ, one of the finest BBQ joints in the nation. It's also home to the delightfully under-the-radar Big Muddy Brewing. The latter offers the Pumpkin Smasher, made with real pumpkins and savory pumpkin pie spices; the Big Muddy Monster, a cross between an American brown ale and IPA; and the Saluki Dunkeldog, which fuses an American amber with a German dunkel and a hint of chocolate roast. Tour the brewery, hit up 17th St BBQ, explore nearby Carbondale, and discover the Shawnee National Forest for the ultimate Southern Illinois adventure.
Little Egypt Beer
Ava
The more we explore Southern Illinois, the more cool shit we find. Priding itself on using only the purest ingredients, like spring-fed lake water, barley, wheat, American and European hops, and the happiest yeast on earth, Little Egypt Beer is a step out of the brewery norm. Consisting of brewer Ken Rhude and two part-time employees, this tiny operation is best known for its Bavarian-style Hefeweizen, gold medal winner at the 2014 Great American Beer Fest, but its malt-forward Little Egypt Red is no slouch either. This hidden gem is well worth the trip, but be sure to grab a growler while you're in the area because this brewery only distributes in its hometown (or close by).
Metropolitan Brewing
Chicago
When it debuted in 2009, Metropolitan was the first brewery to open in Chicago in 10 years. Specializing in German-style beers and lagers, Metro can be counted on to deliver solid, easy-drinking beers that are clean, flavorful, and always on-point. Making the bold move to focus on Vienna-style lagers in a sea of craft ales and IPAs helps set it apart, as does its affable geek humor and devotion to community. It's expanded its profile through recent achievements such as taking home the silver medal at the 2016 World Beer Cup for its Magnetron Schwarzbier. So popular is its flagship brew, Krankshaft, that you can even get it at Soldier Field... which makes watching the Bears infinitely more tolerable.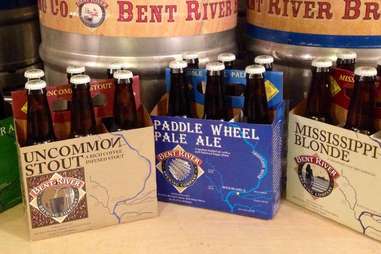 Bent River Brewing Company
Moline
Bent River Brewing Co. is most famous for its flagship beer, Uncommon Stout -- a coffee-infused, oatmeal stout -- and for its Great American Beer Festival bronze medal-winning Mississippi Blonde. Its Moline brew pub is also the home of the otherworldly Jalapeno Pepper Ale BBQ-smoked beef brisket. Their holiday seasonal, Jingle Java Holiday Stout, will, as they like the say around these parts, help you "GET BENT!" early and often.
Triptych Brewing
Savoy
This microbrewery is an award-winning craft-brewing staple in the Prairie State. Rooted in old-world brewing traditions, Triptych Brewing draws upon a variety of inspirations like using local ingredients to satisfy a number of tastes. Stop by and check out the BYOF (bring your own food) tasting room, which offers a solid lineup of eight different rotating beers that change with the seasons such as the Midwest lager Pretty Nice Little Saturday (a nod to Old School) and English brown Dirty Hippy.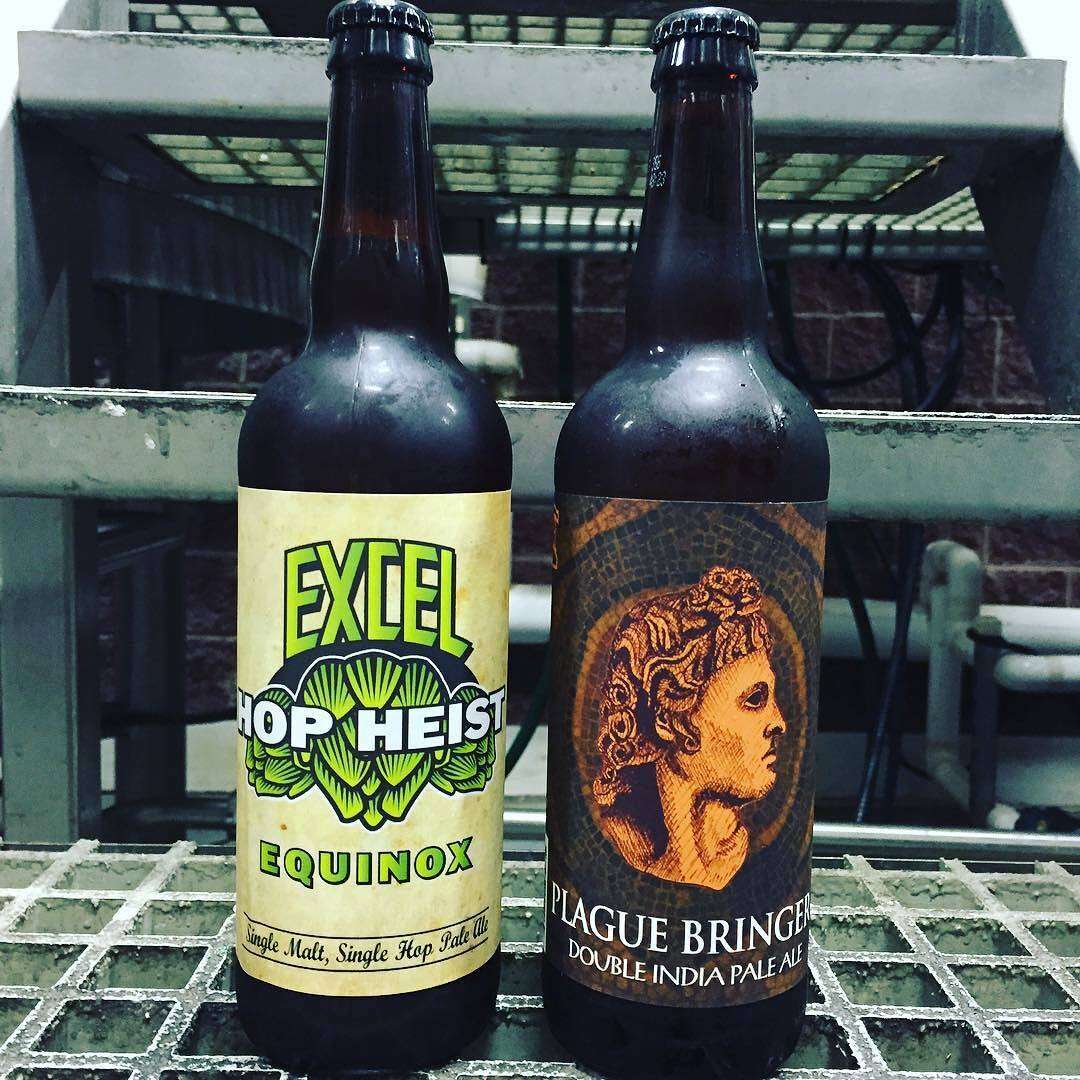 Excel Brewing Company
Breese
Excel Brewing Company's specialty beers bring West Coast style to the Land of Lincoln with brews rich in hops, as well as traditional German-style lagers that rotate according to season. Barrel aging is big here, with the whiskey barrel-aged Imperial Porter, the tequila barrel-aged pumpkin ale Bruja, the red wine barrel-aged Saison, and (coming soon) the rum barrel-aged imperial stout Black Breath. Looking for something a little sweeter? This bottling company also produces flavored soda using cane sugar, returnable bottles, and vintage bottling equipment.
DESTIHL Brewery
Normal
DESTIHL brews craft beer that draws upon America's melting pot for inspiration. Using only the freshest local ingredients, DESTIHL is best known for its award-winning WiLD SOUR series, featuring obscure brews like the dark, complex, and rich Adambier and the kettle-soured fruit lambic Kriek -- not to mention its hearty Belgian-style abbey ales and year-round Hoperation Overload double IPA. Currently operating brewpubs in Normal and Champaign, the popular local brewer is opening a new $14 million complex in early 2017 complete with a beer hall and craft beer garden.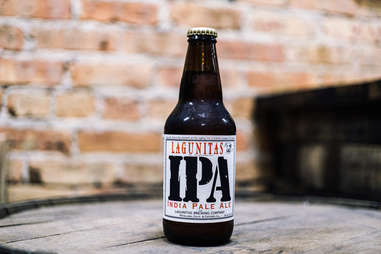 Lagunitas Brewing Company
Chicago
Founded by a Chicago native who made his bones in the crowded Northern California beer scene, Lagunitas has cultivated its own little beer scene right here in Chicago centered around its new Pilsen facility, bustling tap room, and annual toast to insanity known as the Lagunitas Beer Circus. Most famous for its IPAs and smooth ales like Little Sumpin' Sumpin' in addition to limited releases like the Wilco Tango Foxtrot brown ale, the 420-friendly, music-loving, dog-obsessed brewer recently released the new hop-forward 12th of Never Ale and is currently leading community initiatives throughout the country. And just in case you're in the market for a hoodie for your dog, you finally know where to look.
Iron Spike Brewing Company
Galesburg
Located in an old fire station in the heart of Galesburg, Iron Spike offers a variety of craft beers and food in a unique atmosphere. The fire station is a perfect backdrop for exploring the immaculately curated lineup of train-themed brews, including the Locomotive Lager American pale lager, the Night Train American double, and The Konductor Kolsch. The popularity of its brews has led to recent canning operations of its Flatback IPA and Light Rail cream ale, thus helping to expand the statewide footprint of this thirsty up-and-comer.
4204 Main Street Brewing Company
Alton
Little Alton is not only home to one of the best bars in the state, but also one of its best breweries: 4204 Main Street Brewing Company. This brewery cultivates a variety of craft classics, including a blonde ale, chocolate stout, saison (a farmhouse ale brewed in the Belgian style), several different IPAs, hefeweizen, and more. Its Pecan Brown Ale (brewed with house-roasted pecans) is a house favorite, and its Oktoberfest beer was a gold medal winner at the 2015 Best of Craft Beer Awards. If you're in the area, stop by its dog-friendly outdoor patio neighborhood hangout for live Jamaican music on Sundays, or $10 steak and beers on Mondays.
Marz Community Brewing
Chicago
Helmed by Maria's Packaged Goods & Community Bar co-founder Ed Marszewski, Marz is obsessive about its Bridgeport roots, with beers named after Chicago's favorite rotting river area, Bubbly Creek, as well as Marszewski's counterculture magazine Lumpen (he also publishes Mash Tun: A Craft Beer Journal). The Marz collective is comprised of home brewers, professional brewers, and artists who found each other while drinking beers at Maria's, and is currently one of the most sought-after small-batch artisanal beers in Chicago. Marz recently ramped up operations due to continued word-of-mouth buzz, making it easier to find beers like its Bill Kim collaboration What the Pho at select Chicago locations, while standbys like Jungle Boogie are available as far out as Kentucky.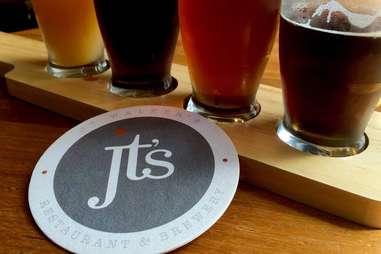 JT Walker's Brewery
Mahomet
Home to a complex and ever-changing beer list, JT Walker's is a go-to for beer connoisseurs in central Illinois. The brewery produces a variety of original beers like its University of Illinois-themed Orange & Blue Belgian witbier with orange citrus and blueberries, as well as a standout lineup of specialty collaborations like its 47 & 74 Scotch ale, Chester's BBQ ale, and Cranetucky Kentucky common. Stop by its brewery to sample one in-house, but be on the lookout for these homegrown offerings across central Illinois.
Goose Island Beer Company
Chicago
What is there left to say about the brewery that basically started the craft beer craze in Chicago? Even though it was famously sold to Anheuser-Busch, and many of its employees have left to start their own breweries, it remains a powerhouse while continuing to innovate, making beers like Bourbon County Brand Stout, for which fans will scour liquor stores and line up out in the cold. Its Chicago location operates 24 hours a day, seven days a week, and can bottle 500 cases of beer per hour and 50 kegs every 60 minutes. It's a good thing, too, as this iconic brewery curates an extensive beer list in restaurants and storefronts across the country while sponsoring more than 60% of Chicago's street festivals.
Pecatonica Beer Company
Warren
Located on the historic Stagecoach Trail that connects the popular vacation outpost of Galena with northwestern Illinois towns like Warren, Pecatonica Beer Company brews small batches of beer that take inspiration from the history of Midwest brewing. The brewery currently produces three annual beers and rotates seasonal brews throughout the year that stay true to the regional flavor of the Pecatonica Valley, while making nods abroad in the form of its European dark Nightfall Lager and hop-forward Alphorn. Find it in bars, restaurants, and retailers along the Illinois-Wisconsin border.
Sign up here for our daily Chicago email and be the first to get all the food/drink/fun in town.
Jay Gentile is a Thrillist contributor who never objects to writing assignments that include scouring the state for beer. Follow @innerviewmag.