It's always a good idea to plan ahead. Especially when it comes to drinking. With that in mind, we offer you a sort of Advent calendar of booze to guide your imbibing schedule from this weekend all the way up until winter. After that, you're on your own...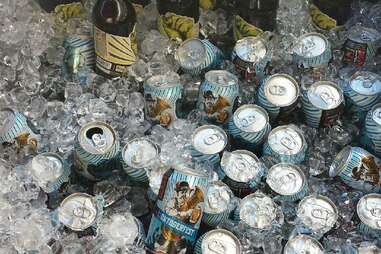 September 19-21: Revolution Oktoberfest
Everywhere you look, it's Oktoberfest. You haven't seen this much lederhosen since that one night in college when several people were wearing lederhosen. Soak it all in by drinking Revolution Oktoberfest in Revolution's brewery tap room. Old North Church lanterns: optional.
September 26-28: Wine
Chicago Gourmet is in town this weekend, so class it up quick and you'll be able to pair elite wines from top global vineyards with dishes from James Beard award-winning chefs like Stephanie Izard and Tony Mantuano. Or just hang outside the gates with a box of Franzia.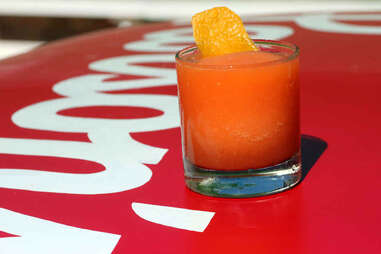 October 3-5: Negroni slushy
Either you're an optimist or you stubbornly refuse to accept reality. Either way, you're committed to pretending it's still summer. Step 1: a Negroni Slushy at Parson's Chicken & Fish. Step 2: more talk about how great the Cubs are gonna be next year.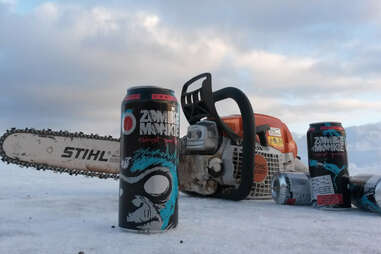 October 10-12: Tallgrass Zombie Monkie Porter
Need an excuse to visit Millennium Park this weekend? How about suds-soaked Harvest HopDown, where you get to select your favorite brew from a long list of stiff competitors, including Goose Island's Rambler IPA, Milwaukee Brewing's Hoptoberfest & Sasquash, and our favorite (okay, maybe just because of the name), Tallgrass' Zombie Monkie Porter.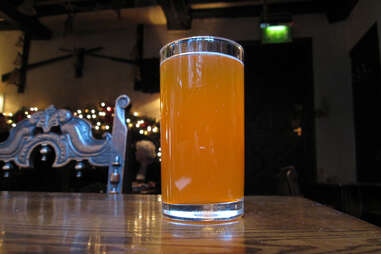 October 17-19: Cider
The crew behind The Fountainhead is opening up "Chicago's only cider pub" this fall. Whether or not we needed it, The Northman in Lincoln Square will boast more than 100 ciders from around the world in bottles, cans, on draft, and in cask. So yeah, go there and drink cider. Everybody's doing it.
October 24-26: David Bowie cocktail
Apparently, the folks at the Museum of Contemporary Art are big fans of David Bowie. So much so that they've unveiled a new David Bowie menu this fall, featuring Bowie-themed cocktails, including the Starman (citrus vodka, three types of juice, and elderflower liqueur). Drink a few and start seeing your own Spiders from Mars.
October 31-November 2: Zombie Punch
What could be scarier than your roommate in a banana suit this Halloween? Said roommate on Three Dots and A Dash's high-octane Zombie Punch, packed with four types of rum and served in a smoking glass skull. It's the only appropriate way to celebrate the Night of the Living Dead ('cause that's how you'll feel tomorrow).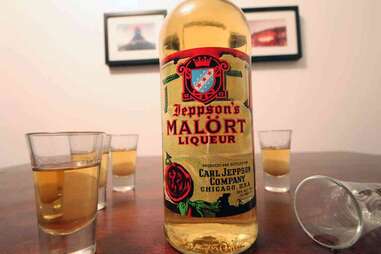 November 7-9: Malört
With 90% of Jeppson's Malört consumed in Cook County, there's never a wrong season for the gasoline-flavored booze -- which means "Chernobyl" in Russian -- in Chicago. From $3 shots at Quenchers to comics like John Hodgman sharing the stuff onstage at the Vic, there's also never a shortage. No matter how hard you might wish for one.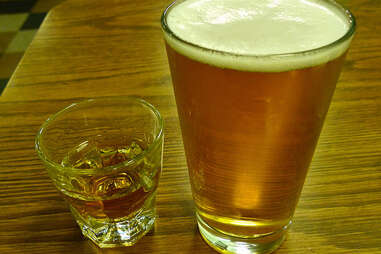 November 14-16: Shot and a beer
What better way to prepare for Thanksgiving dinner with your crazy Uncle Tony than a shot and a beer? There are plenty of places in Chicago to get your fix, but the $8.50 PB&J Special at Boiler Room (PBR tall boy, shot of Jameson, slice of pizza) is easily the best.
November 21-23: Champagne
The in-laws are in town for turkey day and you're looking to impress. But are you willing to drop $5K on a massive 15-liter bottle of Yellow Label Brut Champagne at the recently revamped Underground? Probably not, though you are probably willing to drop a reasonable amount of money on 750ml of bubbly, sooooo maybe just do that.
November 28-30: Dealer's Choice cocktail
Sometimes you feel like rolling the dice. And playing Russian roulette with $14 cocktails at the Berkshire Room means the Dealer's Choice cocktail, where you choose the spirit, flavor profile, and glassware, and the bartender does the rest. Consider it the Roomba of drinks.
December 5-7: Spiked hot chocolate
Baby, it's cold outside. But baby, it also doesn't matter when you've got Twisted Spoke's spiked hot chocolate packed with booze, chocolate, and creme.
December 12-14: Light beer and cereal
This weekend's 12 Bars of Xmas pub crawl will finally give you an excuse to house cans of light beer while opening your mouth wide enough for random people to pour cereal into it. Why? We're not exactly sure. But who are we to question tradition?
Sign up here for our daily Chicago email and be the first to get all the food/drink/fun in town.
Jay Gentile is the publisher of Chicago INNERVIEW Magazine and a Chicago-based
freelance writer who likes to plan his hangovers well in advance. Follow him on Twitter.