5 Chi spots that bring their own brand of sexy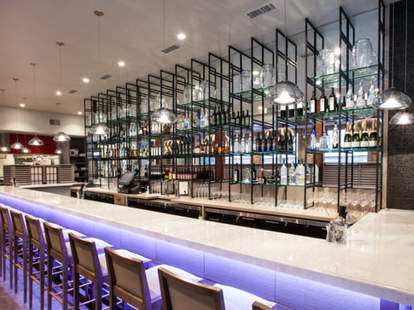 There's no one definition of "sexy" -- what fits the bill for you might be totally un-sexy to someone who gets their definitions from UrbanDictionary.com. We partnered up with GUESS Night -- a new fragrance whose own definition includes "hot peppers" -- to track down five very different Chi spots that, one way or the other, provide an atmosphere that serves as a prelude to getting your freak on.
Tanta
Which part of that mural's sexier, naked Adriana Lima, or mustachioed not-Adriana Lima?
Kabocha
This place offers a private kaiseki table for two with a one-way mirror to watch the kitchen in action. Though maybe it'd be sexier if they reversed that mirror.
The Berkshire Room
The terrazzo dance floor dates back to the Roaring '20s, when men were mobsters, women were flappers, and alcohol probably did not taste very good.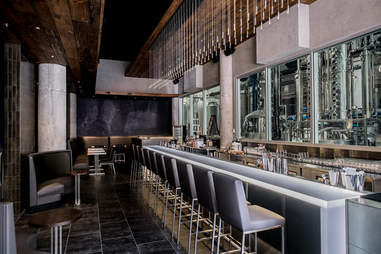 CH Distillery
The Metropolis-esque interior takes something that makes you feel sexy (alcohol) and makes it look sexy. Also, their house vodka is distilled 40x -- is that even possible?