Sure, they may have sticky floors and stiff pours, but is it really a dive bar if there are hundreds of online reviews and a hefty Twitter following? A real hole-in-the-wall is unknown to the masses, and in this day and age, that means you'll hardly find it on the interwebs. In search of the TRUE definition of a dive bar, we lined our pockets with paper money and explored the old-fashioned way to find these diamonds in the rough. All have been around for more than 10 years thanks to their local following and not the assistance of any sort of smartphone app.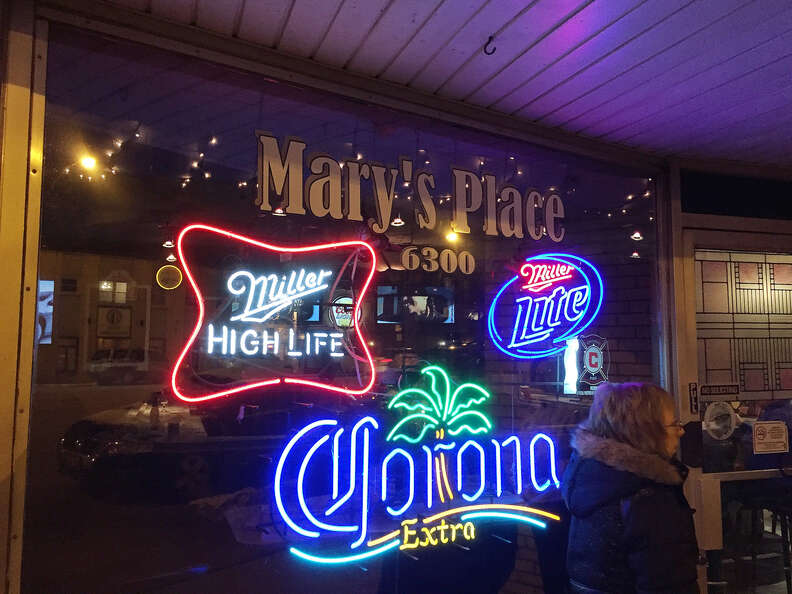 Norwood Park
Contrary to most dives, Mary's is actually a surprisingly well-lit bar. Perhaps because the average age of its patrons is over 60, and they can't see well in the dark. While not a very rowdy crowd, they're friendly nonetheless, and Mary herself usually makes homemade food that's free for customers during sporting events or sometimes just on Sunday nights when she feels like it. If you don't like her home cookin', Superdawg Drive-In is right down the street.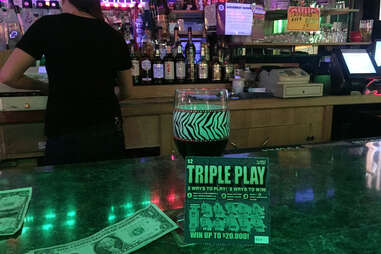 Dunning
Between bar boxing, scratch-off lotto tickets, pool, or snapping pics for their homemade photo mural, there's plenty to keep one preoccupied at this Polish place. It's got to be one of the only bars in the world where you can put back and order of lamb chops with a side of pierogi and then play Powerball lottery under the same roof. You just know the next time it's over a billion the winner will come from a place like this.
Avondale
Being next door to a Polish deli means they offer up some pretty unconventional bar eats. Unless your go-to late night munchies are chicken gizzards, hunter's stew, or beef tripe soup, Bristol Lounge will be a culinary adventure as well as place to play scratch off lotto and drink Polish beer with a shot of grenadine in it. 'Cause apparently that's a thing.
West Town
Don't let the name "Nightclub" fool you. This place is a Mexican dive bar. There's a good chance mariachi music will play at some point on your visit. Modelo Especial will be ordered by the bundle, and the owner, Armando, might buy you a shot of tequila if you comment on the nude artwork above the bar.
West Ridge
This place takes full advantage of happy hour pricing being back on in Chicago offering up High Life and MGD drafts for only a buck during the week. It wouldn't surprise me though if those specials were there before the law was amended. Jim's is just that type of joint. It's got attitude and doesn't really give a crap what you or anyone else thinks. It's a biker friendly bar that boasts a bi-monthly open-mic night, steel tip darts, and dirt cheap daily specials in addition to that happy hour.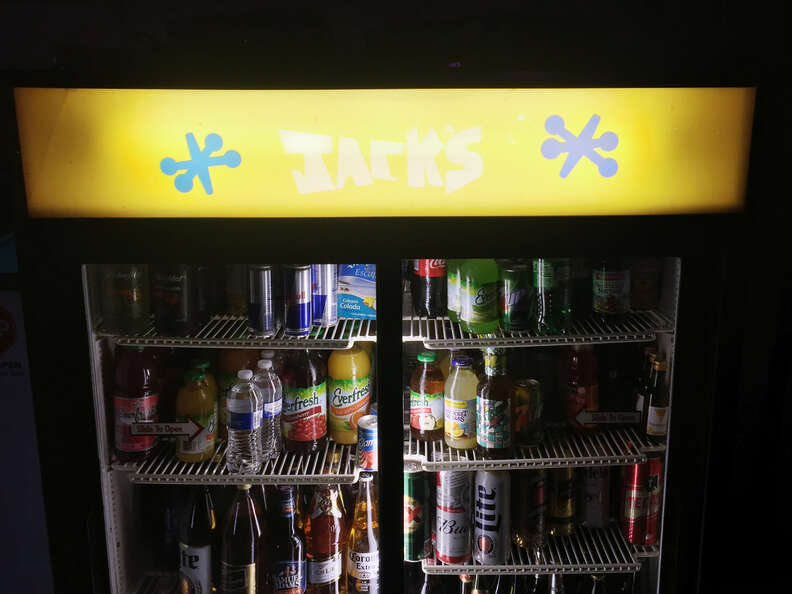 Pilsen
Jack's is a slashie. Belly up to the bar for a tallboy and a bag of Frito's, and on your way out, grab an MD 20/20 or Wild Irish Rose roadie. There are lots of packaged goods places like this around Chicago. The only difference is you've never heard of Jack's, and it's been around "a really long time" according to the sweet old lady that owns the place.
Portage Park
Despite its lack of internet presence, this place actually gets packed full of locals on a pretty consistent basis. Perhaps it's the competition you'll find at their oak pool table. Or ultra friendly bartenders. Or maybe it's the fact that when you buy a bucket of beers at a discount they give you tickets that you can redeem at a later date so no High Life is in danger of being left behind. Whatever it is about Ted's Place, it's usually a pretty decent crowd regardless of what night it is.
Noorwood Park
If you play by the rules posted above the bar at Monson's, you'll be over 30 years old and won't have anything less than two drinks per person. Then again, the hard to miss menu also offers Fuzzy Navels, Kamikazes, and Washington Apples as featured drinks... but I don't think anyone that goes to Tally-Ho drinks those either.
Garfield Ridge
Full disclosure, Angie's actually has a Facebook page. It's pretty bare bones, but the most recent post (from August) is asking to vote them as the Best Malört Bar in the world. So, if the "Champagne of pain" somehow appeals to your palate, at least you know they pour the stuff. They're located as close to Midway as you can get without being frisked by TSA, so if you don't like forking over 10 bucks for an airport beer but still need something to settle your nerves before the cattle call of a Southwest flight, Angie's is a much more affordable option.
Beverly
In a neighborhood with an abundance of Irish/sports bars, lies another Irish/sports bar. You won't find this one on Foursquare though, it caters almost completely to locals. The type of locals that you can't tell if they just lit up a cig inside or the second hand smoke just follows them wherever they go. It's two-dollar-Tuesday cheap, and has steel tip darts and Golden Tee. Just don't wear a Cubs hat cause, you know, Beverly.
Sign up here for our daily Chicago email and be the first to get all the food/drink/fun in town.
Don Kenyatta is a Thrillist contributor and he really only wrote this article so he could hopefully get a full-time gig doing social media for one of these bars.