Though perplexingly not actually the first in its owners' fleet of sports bars (The Stretch, Cortland's Garage, Standard), Flagship will nonetheless have you wanting to get on board and pull up a seat at the stained birchwood bar thanks to a 90in quad-screen video wall flanked by a quartet of 70in flatscreens.
While the menu sports (!) a similar vibe to the other spots, they're also sporting (!!) some new wrinkles, with apps like green curry chicken wings, Denver ribs in a sweet Asian glaze, and nachos covered in Southwest-style, pork-packed green chili.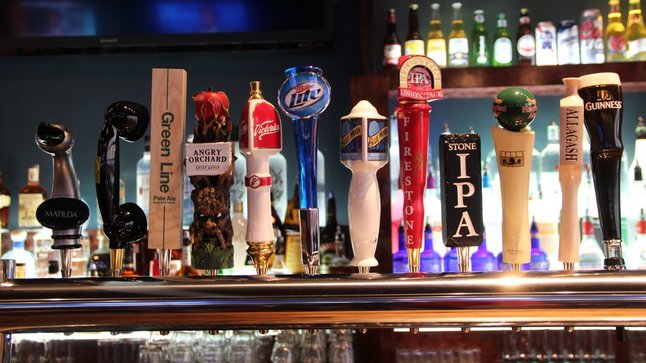 They're also bringing new burgers into the mix (deal with it, Carrie), including a poached pear 'n brie number and another that's topped with a pile of mac 'n cheese and bacon, which makes another guest appearance on a quadruple-porker of a sando with Black Forest ham, pulled pork, and pork belly, all doused in Carolina-style BBQ sauce.
The dozen brews on tap include crafty selections like Goose Island Green Line, Stone IPA, and Firestone Walker Union Jack, though they should be careful spreading that, as Americans have a history of dealing poorly with British flagships.