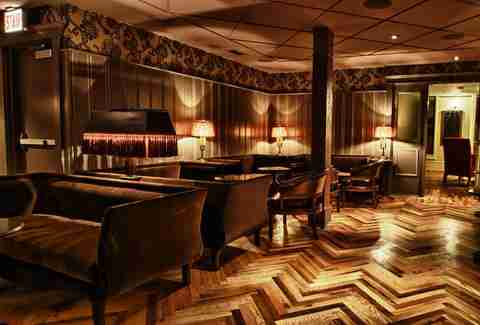 2624 N Lincoln Ave
Old standbys like Negronis and whiskey sours are shaken and stirred right alongside lesser-known concoctions like La Louisiane (bonded rye whiskey, sweet vermouth, Bénédictine, absinthe, Peychaud's bitters), all of which makes sense coming from a Violet Hour alum. Downstairs is contemporary while upstairs you'll find a 1920s-speakeasy vibe, though I can't confirm this because I was born in 1988.

2442 N Clark St
The 90-year-old building it lives in may lend this place an air of authenticity, but live Irish music and a strong Irish whiskey program might also have something to do with that. Not to mention, most of the staff is actually Irish and not just pretending to be for the tips.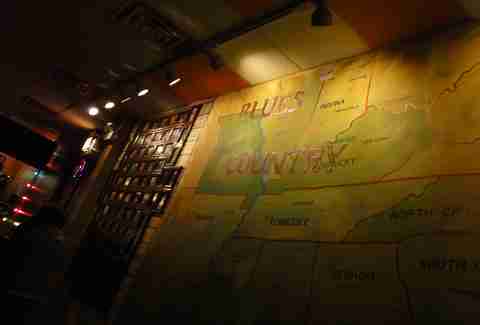 2548 N Halsted St
Excellent live music is guaranteed at this blues institution, but since it's always open until 4am, sloppy Lincoln Park riffraff is also inevitable. But don't let that deter you -- it only improves the late-night vibe.

Best bar food: Trellis
2426 N Racine Ave
What was once the sports bar Gaslight is now a completely revamped wine bar with some seriously next-level bar food, like shareable plates of Prosecco cheese fondue with pretzel bites or goat cheese and duck confit ravioli.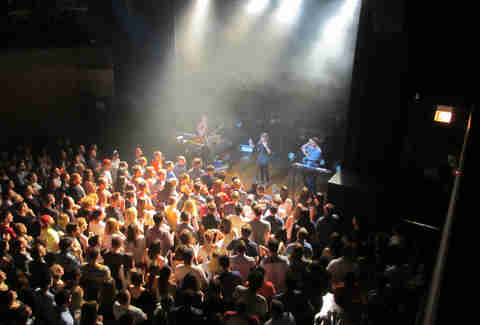 2424 N Lincoln Ave
Renovated from a former movie theater by the folks behind Shubas in Lakeview, Lincoln Hall has an exemplary sound system, which is great when you realize you don't have anything to talk about with the person you came with.

2771 N Lincoln Ave
With more than 600 global whiskeys and daily bourbon deals for $3 or less, it's hard to argue that it's not one of Chicago's 10 best whiskey bars. The punk and metal soundtrack helps it remain one of the few non-100% yuppie bars in the area, though the non-tattooed have little to fear by coming here. Just being honest.
13th floor at the Hotel Lincoln, Lincoln Park
Relish the amazing skyline views anytime of year because not only does the rooftop bar have a fire pit, it also just added a retractable roof. Then eat a small plate of green bean relish on mushroom toast with chèvre and egg.
1102 W Webster Ave
As one of Chicago's best beer bars, with the 31 taps and a 101 bottles, you won't have any trouble finding something to pair with some of the Creole-ish fare or the best tots in Chicago (hence the ish). Their own Morning Wood coffee amber ale (brewed off-site at borrowed breweries -- they don't have the space) is definitely a stand-out.
Best outdoor seating: Zella
1983 N Clybourn Ave
The enormous, fantastic, secluded beer garden definitely makes up for the crowd drawn by the $4 Fireball shots.

2656 N Lincoln Ave
You know your grandparent's basement with the Pet Sounds poster and dusty liquor cabinet that wasn't opened for 30 years until you turned 14 and got curious? That is kind of how this joint feels, except you're allowed to drink the Old Style and your Grandmother is now called Rose. She lives upstairs.

Sign up here for our daily Chicago email and be the first to get all the food/drink/fun in town.

Carrie Dennis is an associate editor for Thrillist and her Grandma is actually called Rose. Follow her on Twitter @CarrrieDennnis.