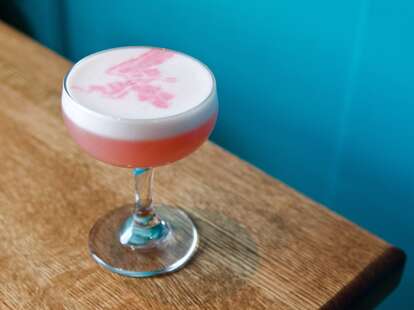 Whichever spirit happens to find itself at the vanguard of Chicago's craft-spirits culture at a given moment, a few commonalities tends to recur: a David-vs-Goliath-like rivalry between artisanal independence and corporate industrialism, deep anxiety about suddenly spiked demand outpacing supply, and steep learning curves when it comes to flavor profiles and regional variations (as fun to scale as they are challenging).
Those are all true of the current distillate du jour, mezcal, the smoky-rich agave-based drink from Mexico that has steadily grown in popularity nationwide and appears to be reaching a zenith in Chicago. And while we can't reverse the squeeze of Big Tequila or completely alleviate your scarcity fears, we can help fill you in on why mezcal movement has built up, courtesy of a few local experts.
The agave basics
Mezcal is a natural fit for romantics. At his Cocktail Summit seminar on demystifying agave spirits, Jay Schroeder of Mezcaleria Las Flores managed to cast a mood even with simple plant specs and basic taxonomy. The most common species, espadín means "sword," and it's an indomitable workhorse, thriving in inclement environments, valiantly fending off disease and insects, drought and floods according to Schroeder. Given one chance at reproduction, it shoots its inflorescence skyward to be cross-pollinated by bats... then it dies. All origin stories should be so Byronic. Espadín accounts for 90% of all mezcal, we're told. The Karwinski family and tobalá are two more key species drinkers are likely to encounter. (More than 30 exist).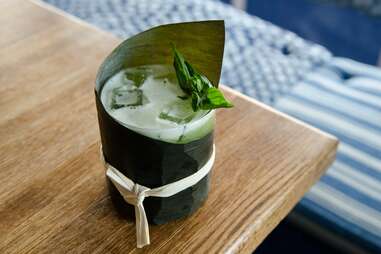 Painstaking production
Speaking of romanticism, mezcal's traditional, small-scale production seems as inextricable from the spirit's appeal as its smoky body and alcohol-forward heat. Agave hearts (piñas) are pit-roasted, stone-milled by horse- or mule-drawn wheel, and wild-fermented -- far beyond "necessary." Agrarian sentimentalism aside, the proof is in the sip: agave contains an astonishing 20,000 aromatics pre-roasting (compared to whiskey grains' 4,000-5,000), Schroeder notes, and the extended six-to-14-day fermentation (compared to whiskey or rum's three days) functions as a perpetual flavoring machine. Whiskey should pack its burlap corn sack and go.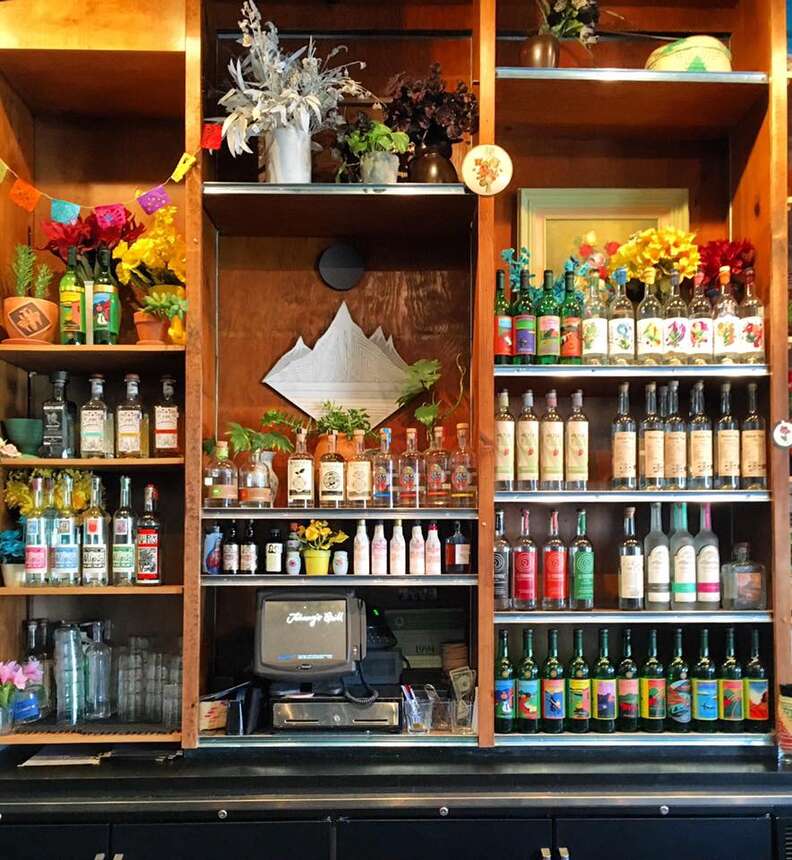 The Chicago scene
"I love extended metaphors," says Schroeder at his bar in Logan Square, a few days after the Summit, before drawing an automotive analogy: if agave spirits were cars, then mezcal, bacanora, raicilla, and sotol are the different makes. The Mezcaleria Las Flores menu describes its cocktails along three scales, "spirit-forward," "smokey," and "adventurous." But Schroeder is hesitant to label a given region, expression, or varietal as beginner, intermediate, or expert. A patron from the previous night did four rounds of two separate spirits each. "'Take me on a trip. I'm in your hands.' Start 'em out in Oaxaca and let me branch them out."
When I ask Dan Salls, local food-truck innovator and owner of forthcoming mezcal bar Quiote, he sounds a similar "trust the help" line ("The best way to do it is just to talk to the bartenders") but also stresses individual palette development. "There's something for everyone. Whether you're looking for smoky, or something fresher and green and vegetal, whether you want to taste melon, there's one that smells like parmesan cheese." Our advice: order the omakase and jump from there.
By year's end, Chicago will see at least six new bars or restaurants with a mezcal focus. "All the places are very disparate, different goals," says Schroeder. Salls' concept, for one, will add Oaxacan food to the table, looking to hit three key points: mezcaleria, snack bar, and a more composed plate aspect -- traditional Oaxacan foods include moles, tlayuda, and chipalines. "We want to replicate that experience where you're sitting at the mezcaleria, and you've had a few drinks, then order some snacks." The educational impulse is palpable. "It's really easy to purchase things," says Schroeder. "Imparting legitimate knowledge -- that is most important."
The consumable is political: sustainability and politics
Like any good liberal education, a mezcal curriculum also includes some hard lessons, the most pressing issue being sustainability. It's a familiar Catch 22: demand is outpacing supply; as the market grows, it fuels its own end. Agave takes an awful long time to mature, and mezcal takes a long time to produce. Meanwhile, consumers clamor for more. "It's really tough. The situation is currently unsustainable," Schroeder admits. "If you're drinking espadín, you're probably OK," but, say, agave tobalá, a rarer, small-sized species that yields little and takes longer to mature, is another story. Diligent reforestation will remain crucial.
Sustainability may also feed another, more local political concern: the racial dynamic as mezcal is popping up in affluent, trendy neighborhoods. Of course, the food and beverage world is rife with ambassadors like Andy Ricker and Chicago's own Rick Bayless, and the accepted bar generally works: honor one's adopted ethnic fare, by way of authenticity or innovation, and the result is advocacy rather than exploitation. But mezcal's long-term viability predicament might complicate that metric. Add the fact that some mezcalerias are opening in gentrifying areas that have witnessed steep Hispanic population declines, and this one suddenly feels trickier.
One local agave-spirits outpost with deep roots in the Mexican community is unperturbed. Mike Moreno, Jr., helps run 39-year-old Little Village institution Moreno's Liquors, the largest consumer supplier of tequila and mezcal in Chicago. The Mexican market, he says, is in fact following the connoisseurs (his word). "We're very loyal. When we find something we like, we have very strong brand loyalty. Even though we've had mezcals for years, we've stuck to what we know." It echoes the Mexican vision of mezcal as described by Dana Goodyear in a recent New Yorker piece, a journey from backwoods holdover to bougie trend to newfound point of pride -- and now perhaps some unlikely combination of each.
During my visit to Las Flores, I asked Schroeder about resources for responsible consumption. He told me about arbitrary pricing schemes among some producers, which means "pay the premium" doesn't cover it. And bottles from some regions, like Santiago Matatlán, carry a risk of supporting business investors over palenque operators. "Dive into the community is possibly the best answer," he said. Way more than ever, Chicago now has opportunity to do just that.
Sign up here for our daily Chicago email and be the first to get all the food/drink/fun in town.
Stephen Gossett is a Thrillist contributor who's happy to try every make and model of mezcal. Send him some tips: @gossettrag.