Chicago's 5 bars with 60+ craft beers on draft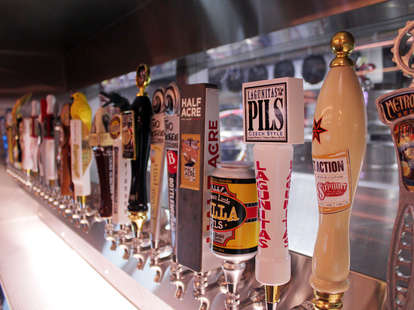 Sean Cooley
Sean Cooley
Chicago Because "baseball" is a pretty stupid national pastime, celebrate a far better one this weekend ("drinking beer") at Chicago's five bars with SIXTY or more beers on tap. You don't want to be un-American, do you????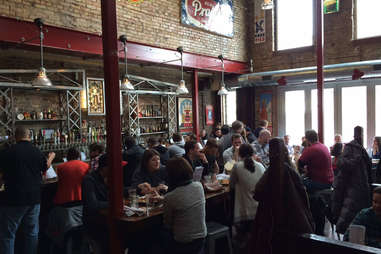 64 BEERS ON TAP: Hopleaf (Andersonville)
We saved the best for first, as this neighborhood institution is also one of the best beer bars in town. Period. Their 64 beers on tap count everything from the obscure B. Nektar Zombie Killer made with Michigan cherry juice, to the unnecessarily stout 11% ABV Stone RuinTen IPA. Pair your brews with fancy plates like wood-grilled ranch quail and baby Spanish octopus. Because wings are for amateurs. Continue Reading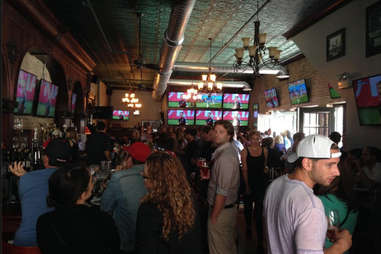 64 BEERS ON TAP: First DRAFT (Printer's Row)
This newbie opened in June in the old Villain's space, much to the delight of neighborhood beer nerds. It's a pub-style atmosphere with plenty of dark woods and exposed brick -- perfect for burying your head in one of 64 beers on tap, including Deschutes Fresh Squeezed IPA and Green Flash West Coast IPA. Look under your table to find a surprise, Oprah-style. Yes, it's a menu built into sliding compartments in the table.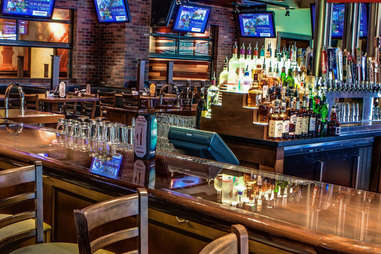 70 BEERS ON TAP: Blackfinn Ameripub (River North)
You can drink any of 70 draft beers in a 100oz tower or 64oz growler, including the root beer-flavored Smalltown Brewery Root Beer and the bourbon-barreled Lexington Brewery Kentucky Bourbon Barrel Ale. You could also sample them from a 9oz Lil Guy, but you won't.
90 BEERS ON TAP: Old Town Pour House (Old Town)
This cavernous temple of booze has got rotating beer flights for the indecisive, and a good selection of limited, specialty brews like the 11% ABV Three Floyd's Apocalypse Cow double IPA with lactose milk sugar... yours to pair with filet mignon medallions.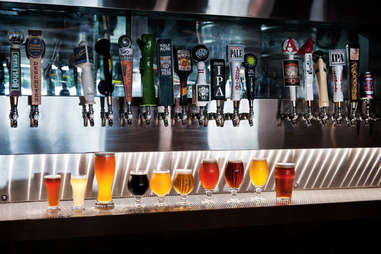 114 BEERS ON TAP: Howells & Hood (Mag Mile)
The bar with the city's largest draft selection also happens to have one of its best outdoor patios, perfect for sampling any of 9.5 dozen drafts. 20% of the beers spewing out of 360 taps across three separate bars are local, but you can also take flights to far-flung locales with the Euro Trip beer flight. Or just close your eyes and pick one (like the limited Stillwater Stateside Saison) before it sells out... leaving you with only 113 beers.