Chicago is in the midst of a beer renaissance -- a beerenaissance, if you will (Editor's Note: You will.) -- with new breweries continuing to pop up at a dizzying rate (and not just because of their ABV!). Here are five awesome new suds-eries and exactly where you can find their beer.
Recommended Video
Stay Classy This Winter With a Spiced Pear Tom Collins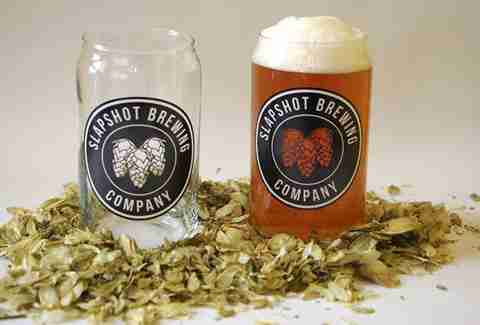 South Lawndale
Any brewery that bases its entire operations around the classic 1977 hockey flick Slap Shot, AND sells its own hockey jerseys, is a brewery you're gonna want to drink at. Throw in experimental ales like the Stick To The Nuts brown ale brewed with peanut butter and McLaughlin's RedEye chocolate porter with cold-brewed coffee, and we'll be spending some extra time in the (drinking) penalty box.
Find it at: Blackfinn Ameripub, Farmhouse, Fatpour, Green Door Tavern, Headquarters Beercade, The Beer Bistro, Links Taproom, Rocking Horse.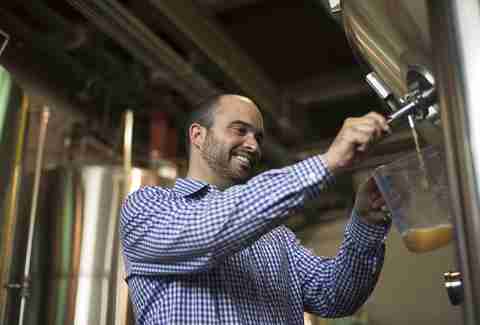 Pilsen
Following culinarily inspired collaborations with chefs including Rick Bayless, former Goose Island brewmaster and Culinary Institute of America graduate Jared Rouben is reinventing brewing in Pilsen's Glass Factory. Expect nontraditional ingredients such as bubblegum plums, green strawberries, and habanero peppers incorporated with traditional cooking methods for a full meal of beer.
Find it at: Longman & Eagle, Owen & Engine, Barrelhouse Flat, Haymarket Pub, Au Cheval, GT Fish & Oyster, Old Town Social, Soho House, The Gage.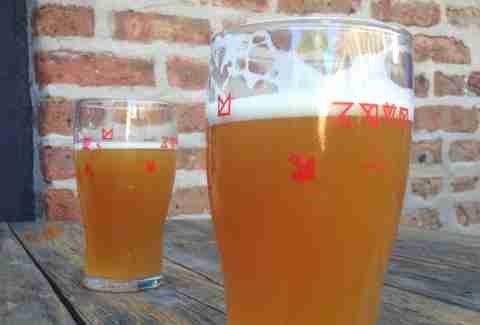 Bridgeport
Maria's Packaged Goods co-owner/Lumpen publisher Ed Marszewski has rounded up neighborhood home brewers and drinking buddies from Maria's to launch Marz Community Brewing Company. Beyond Bridgeport small-batch artisanal ales include the awesomely named Smoke Wheat Every Day, inspired by "pint in a paper bag-drinking winos on Morgan Street," so you know it's legit.
West Loop
Featuring the eye-in-a-pyramid sign of the Illuminati, this local brew crew is putting out American interpretations of Franco-Belgian farmhouse ales, like the Brown Reason to Live (named after the Butthole Surfers' debut LP) and the Supari Paan ale, inspired by an Ayurvedic stimulant found on Indian street corners. And their Black Maw abbey stout, made with black licorice, black pepper, black malts, and Belgian chocolate, is certainly not to be taken lightly.
Find it at: Fountainhead, DryHop Brewers.
Ukrainian Village
As the country's first botanic brewery, Forbidden Root uses all-natural ingredients like stems, seeds, and beans to create beer like the original Forbidden Root "root beer" -- blended with 20 native plants and botanicals including wintergreen, basil, and patchouli. They brew a Shady Character porter with black walnut and licorice as well as the Caribbean-style Sublime Ginger, with plans to open a local brewpub in 2015.
Find it at: Skylark, Kuma's Corner, Jerry's, Kasey's Tavern, Little Goat, Lockdown Bar & Grill, Map Room, SmallBar, Tuman's, Trenchermen, Twin Anchors.
Sign up here for our daily Chicago email and be the first to get all the food/drink/fun in town.
Jay Gentile is the publisher of Chicago INNERVIEW Magazine and a Thrillist contributor. Follow him on Twitter.