This December 21st -- the longest night of the year -- it's time to prove once and for all that the Best Night of Your Life wasn't that one time Elisabeth Shue babysat you in 1987. To help, we're rounding up the city's most Thrillist-approved spots to get your BNOYL on, from the happiest of happy hours, to the greasiest of late-night eats, to way, way, WAY more. Today we check in with a list of Chicago's best clubs and another chance to fully map out a perfect evening with our itinerary builder.
The Underground
Near North
If you're rich, $5000 buys you a behemoth 15L bottle of Yellow Label Brut at this posh, subterranean club. If you're not, they've got strawberry Pop-Tarts!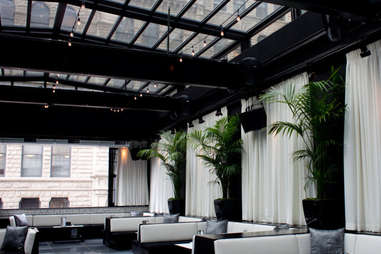 Studio Paris
River North
Often regarded as THE definitive nightclub in Chi, this iconically glass-roofed space hosts some of the biggest names in EDM, including Tiesto, deadmau5, and Calvin Harris.
Beauty Bar
Noble Square
This hair salon-meets-dance bar slings 'do-themed cocktails, like the Perm (Sailor Jerry rum, fresh lime, cranberry & orange) and the Platinum Blonde (Three Olives Vodka, Malibu & pineapple), along with some raucous beats. Entry's always free before 9p.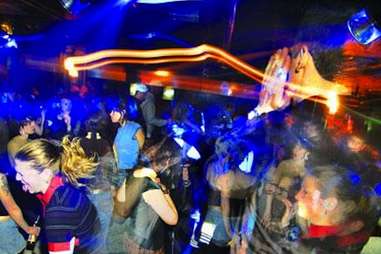 Smart Bar
Lakeview
As long as you're wearing a shirt, shoes, and (ugh) pants, anything goes at this laid-back Lakeview haven for deep-track techno/dubstep fans.
The Shrine
South Loop
At 8000sqft, this spacious, Afro-music venue plays host to some of the most elite funk/soul acts and DJs around. The overall club experience is an elevated one, thanks to a high-quality sound system and plenty of upscale bells and whistles -- without the outrageous tab/actual bells or whistles.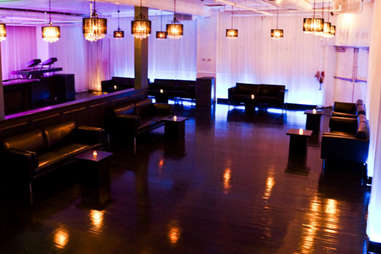 Dolphin
Bucktown
Perhaps the biggest of all of the clubs on our list, the place formerly known as Green Dolphin Street boasts four separate rooms with different musical themes, as well as five full-service bars. If that's not enough to keep you entertained, be sure to check out the 7600-pixel LED light shows, complete with full-color lasers.
Neo
Lincoln Park
Beyond the back alley entrance to this cult-ish fan favorite is a space covered wall-to-wall in neon murals and a crowd of all sorts of eccentric club-goers. Go for the people watching, stay for The Matrix joke possibilities.

Empty Bottle
Ukranian Village
This affordable bar and soundstage features a piano-turned-DJ booth, a doll head installation, and an infectious devil-may-care attitude. The space is host to musical acts that run the gamut from death metal to country to punk, and has built a strong base of regulars over its two decades of bottle emptying.