In honor of football, drinking, America, and YOU, we proclaim the Monday after the Super Bowl shall henceforth be known as National Hangover Day. It's a day for hangovers to be celebrated, embraced, and combated in the most enjoyable of ways -- namely, eating delicious food, and possibly drinking more. The ultimate goal? Getting the entire country a day off work, a beautiful dream you can help make happen by signing this petition to our sports-loving President right here and tweeting it.
The immediate goal, though? Fixing that hangover, and there's literally no better place to do that than at IVMe.

Recommended Video
Thrillist's Best (and the Rest): What You Actually Need to Know About Natural Wine
IVMe is a hydration clinic and lounge where you can have hangover-killing meds pumped in via an I.V. drip, something that's typically only used by A) doctors, and B) high-end athletes who want to recover from workouts faster (the clinic has actually served professional athletes from all of Chicago's major sports teams).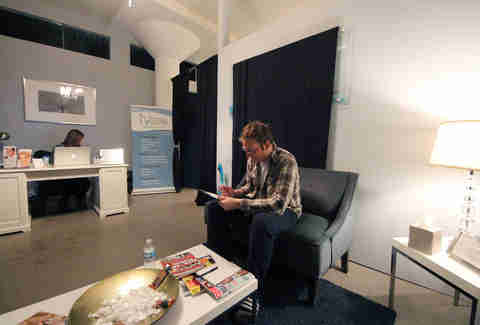 After filling out some basic paperwork, you'll talk to a doctor about your hangover severity, and then he'll prescribe an I.V. cocktail that'll include the appropriate vitamins and meds, which stop everything from heartburn, to nausea, to headaches.
The nurse'll then spray you with a numbing agent so you don't really feel the needle prick, then hook you up to the I.V.
From there, you can chill out in the open lounge, or a dimly lit (THANK GOD) private room.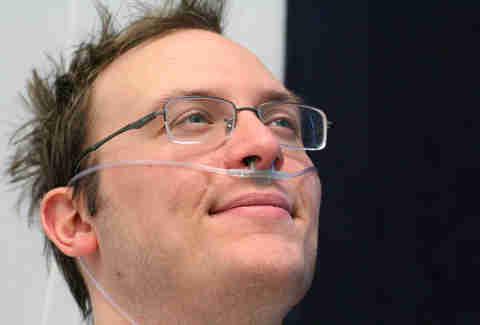 Pro tip: you can also spring for the extra oxygen tank, which helps blow the toxins out of your body while the I.V. is dripping.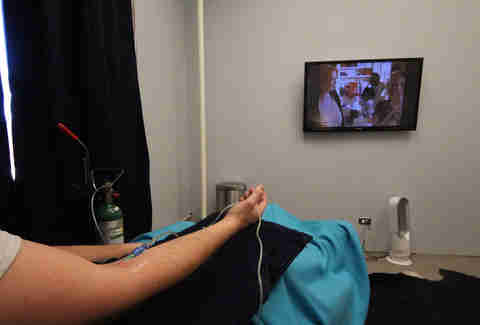 Pro-er tip: once you've got everything set up, just relax and watch your favorite TV show... which may or may not be Sex and the City…
... and read your favorite magazine, which may or may not be Cosmopolitan. Again, no judging here.
Cap-off your visit with an energy-boosting B12 shot in the upper gluteus (aka hiney).
Finally, savor the hours you've saved not being chained to a toilet for an entire day. As a bonus for Thrillist readers, mention this article and receive 20% off any Hangover Therapy visit during the month of February. Why not celebrate with a few beers?
Sean Cooley is Thrillist's Chicago Editor and he once drank 64 beers on a cross-country flight. Follow him @SeanCooley.