Event of the Week Not since the days of putting criminals in wooden stocks was fruit-throwing this fun. Get in the act at the Tomato Blast in Soldier Field, Saturday, noon-6p, with beer and live music as 100,000lbs of tomatoes are flung with reckless abandon. Get your tomato-tossing tickets here

Thursday, July 25th Nacional 27 has half-priced ceviche and tapas, including BBQ lamb tacos, boniato-plantain empanadas, and chorizo fundido in honor of National Tequila Day, 5-7p. Feel free to do "the worm"

Friday, July 26th Treating it like the true Champagne of beers, RM now has Miller High Life bottle service, with $10 getting you a 40oz bottle of this golden elixir, 5p-2a. There's also a new lineup of kegged cocktails

Saturday, July 27th The Plant hosts its second annual food truck rally with food from The Fat Shallot, Curried, and Bridgeport Pasty Company, 11a-5p. You can land discount tickets are here

Saturday and Sunday, July 28th Headquarter's Beercade is setting up 35 arcade and pinball machines outside for Taste of Lincoln Avenue, noon-10p. They're bringing their craft beer selection as well

Monday, July 29th Homestead is throwing a pig roast with admission getting you all-you-can-eat pork, custom cocktails, and Goose Island beer, 7-10p. Get roasted

Ongoing Parsons Chicken & Fish has a spread of Bang Bang Pies, such as baked lemon cream with ginger cracker crust, through July. We approve of this partnership
A Local Lady We Love, and Where to Meet Her
Meet Sarah VonderHaar: bartender, musician, model, designer. Not only does she make a mean Ginger Blonde (the cocktail), but she can also handle woodworking, hiking, and making vases out of old whiskey bottles.

So, when she's not playing acoustic guitar and singing like a meadowlark, where can you find her? Sarah's been known to frequent Barrelhouse Flat, Big Star, RM Champagne Salon, Bar Deville, Map Room, and the Charleston.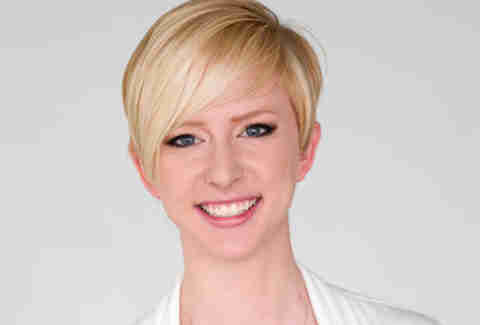 Have a nomination for Local Ladies We Love? Tweet us @ThrillistChi.