11 Things You Didn't Know About Goose Island Beer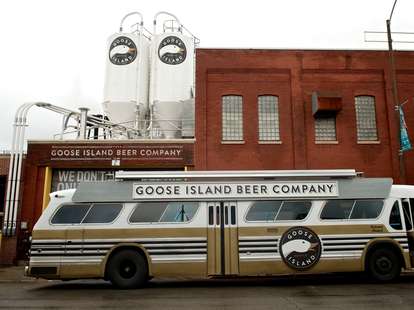 goose island
goose island
Things you know about Goose Island Beer: 1) not to offer ANYONE a sip of your Bourbon County Proprietor's, 2) uhhhhhhhhhhh, yeah, turns out you don't know a whole lot about the Godfather of craft beer in Chicago. Time to fix that: here are 11 things you don't know about Goose Island.
1. An in-flight magazine is responsible for the birth of Goose Island
As the story goes, Chicago area resident and Container Corporation employee John Hall got the idea for starting Goose Island while flipping through an in-flight magazine article on boutique beers during a flight delay in 1986. "I must be the only person in history who made a major career decision on the basis of a Delta Sky article," he says.
2. Bourbon-aged brewing was pioneered by former Goose Island brewmaster Greg Hall
After attending a dinner in South Bend in 1992, at which he was seated next to Jim Beam's master distiller, Hall got six bourbon barrels and started to experiment. The result? The world-renowned Bourbon County Stout.
3. Bourbon County Stout was once kicked out of the Great American Beer Festival...
... because it was too strong. Yes, this happened. Now, it's consistently rated one of the best beers in the world, with people camping outside of liquor stores every Black Friday awaiting its release.
4. The brewmaster once had to stop a naked woman from climbing into a fermenter of beer
This was brewmaster Brett Porter's response to the question: "What's the most difficult situation or obstacle you've had to overcome in your professional brewing life?", posed during a recent Reddit AMA, in which Porter added that he once brewed a "Brett Porter," and "it was terrible."
5. Goose Island not only sponsors festivals -- it makes beer for them
In 2013, Goose Island -- which is available at 60% of Chicago's street fests -- made a beer for Pitchfork Fest with festival act Run The Jewels, who spent an entire day at the brewery geeking out over the brewing process. In 2014, the brewery worked with Sharon Van Etten to come up with SVE Kolsch, and has even worked with Pitchfork staff itself to develop the beers Forcone Pale Ale and Recommended Pilsner.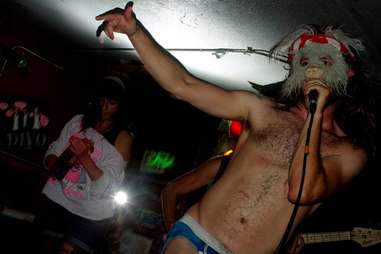 6. Goose Island once put on a pop-up show at a Chinese restaurant
And this is one of the bands that played. They actually put on special events frequently: they took over the only roundabout in Chicago for a series of Sundays featuring live music, are hosting a winter street fest on February 28th, and are still hosting a block party/street festival outside the brewery every 3rd weekend in September.
7. Goose Island churns out 500 cases/50 kegs PER HOUR
Which is still less than 2% of all beer sales in Chicago. What? We're a thirsty city.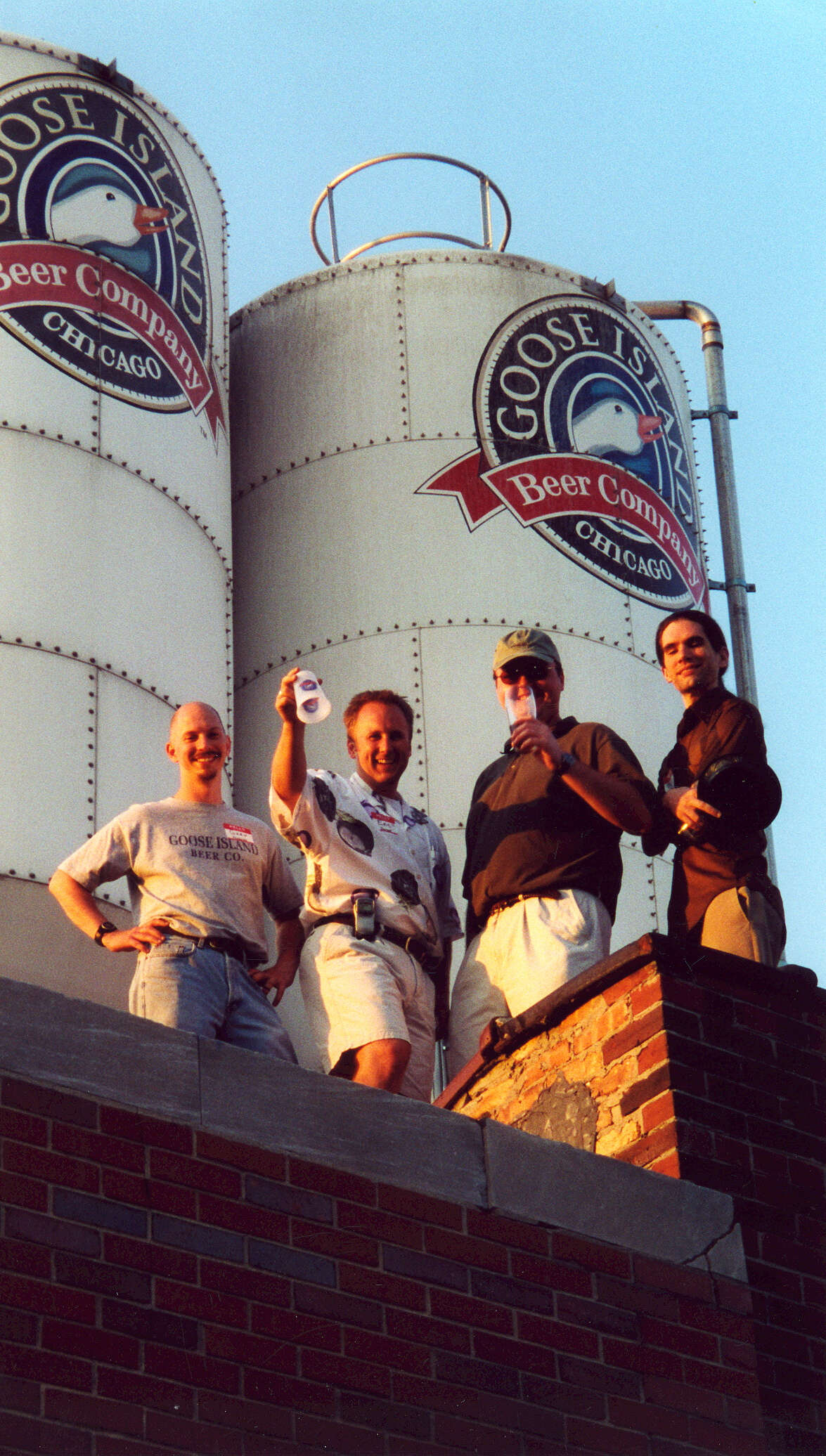 8. More than 10 former Goose Island employees have started their own breweries
Revolution, Perennial, Penrose, Off Color, Fremont Brewing, Firestone Walker, Southern Tier... all founded by Goose Island vets. And another 10 have gone off to become brewmasters or head brewers around the country. So, even if you leave Goose, as a former employee you probably won't be paying for beer when you visit your next brewery.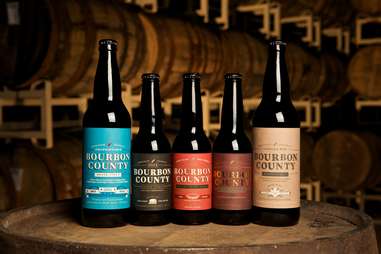 9. There's a black market for Goose Island beers
A 2010 bottle of Bourbon County Rare recently sold for $209.99 (plus shipping, bro).
10. John Hall's wife named one of his beers
Honker's Ale, which Hall (not surprisingly) cites as one of his favorite beers. Also, Sofie? That's his granddaughter's name.
11. Goose Island once created a fake holiday to sell beer
It was called "312 Day", and it was on March 12. The video explains the evolution of the idea, and features guest appearances from Wayne & Garth, Indiana Jones, and a guitar-smashing Bluto from Animal House.
Sign up here for our daily Chicago email and be the first to get all the food/drink/fun in town.
Jay Gentile is Thrillist's Chicago Editor and he is wondering if Goose Island wants to sponsor his basement band. Follow him @ThrillistChi.