We at Thrillist take pride in championing the underrated, from pizza to tacos to donuts. But we're not the only ones who see value in the underdog. On the topic of underrated Chicago bars -- places where you can have a low-key, but equally enjoyable night out -- who would know better than some of the city's best bartenders themselves? We gave these 12 mixologists a break from trying to locate the damn credit card you left at the bar (again) and asked them to name their favorite under-the-radar spots.
Her pick: Tuman's Tap and Grill (address and info)
Ukrainian Village
Formerly known as the "Alcohol Abuse Center," Tuman's has come a long way since its sketchier, more divey past (or gone way downhill, depending on how you look at it). What hasn't changed is the always friendly, cool yet unpretentious crowd, so, yes, you can still abuse your alcohol as long as you're not a total a dick about it.
Whitney says: "Tuman's has some killer bar food. I hesitate to even call it bar food because the salads and small plates are similar to things you see at elevated dinner spots. It is a neighborhood bar where I can almost always find a seat at the bar, a decently priced shot of whiskey, and a great tap beer selection."
His pick: Black Bull (address and info)
Wicker Park
If you walk in here not knowing what the hell a porron or copita is, don't worry, you're not alone. By the time you leave you will, or at least you'll have the chance to hit upstairs lounge Bordel, one of Chicago's finest secret bars.
Scotty says: "Black Bull is an authentic Spanish restaurant with a focus on sherry and Spanish wines. The staff treats you like family and the cocktails are constantly evolving, while never straying far from their Spanish roots. I like to enjoy a glass (or entire porron) of cider with a copita of sherry on the side."
His pick: Guthries Tavern (address and info)
Lakeview
Can be considered a sanctuary in a jungle of character-less sports pubs and faux country bars.
Henry says: "It has great beers, a super laid-back, old-school Chicago corner-tavern vibe -- without being depressing -- and a great board game selection. It is also free of douchebags and flat-screen TVs, even though it is steps from Wrigley Field, which is quite the achievement. As an added bonus, the bar is right down the street from my beloved Red Hot Ranch, which also has the most underrated, and best burger in town."

His pick: Ten Cat Tavern (address and info)
Lakeview
Driving on Ashland is stressful enough. Drinking doesn't have to be. At least it's not at Ten Cat, where you can escape the whizzing cars and surrounding bro culture by chilling in the dark with a few friends listening to BB King by the fireplace (or outdoor patio in summer). You might even run into the Tamale Guy. Or one of them, at least.
Peter says: "I am sure you have driven past it a dozen times and never realized there was a bar there. Nothing fancy, but it has this great laid-back, New Orleans corner bar-like feel to the space. The best pool tables in the city and a great jukebox. Don't look for any craft beer or spirits here."
His pick: Galway Bay (address and info)
Lincoln Park
Sandwiched in between typically uninspired Lincoln Park offerings like Yak-Zies and Duffy's, Galway Bay is a true diamond in the rough. If you consider dive bars diamonds (which you totally should). Post up in front of the wall of old-school NES games (Donkey Kong, anyone?) and get comfy. You could be here a while.
Micah says: "Cheap beer, popcorn, darts, pool, Buck Hunter, Nintendo, Super Nintendo, and Nintendo 64s with tons of games."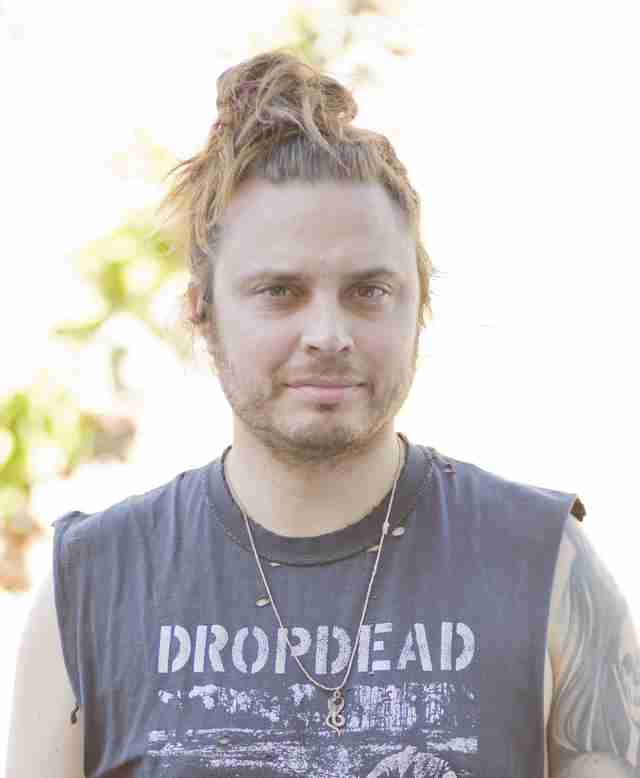 His pick: Smallbar (address and info)
Avondale
Seeing as it's one of the finest beer bars in all of Chicago, we're certainly no strangers to the appeal so many fans of the original Smallbar speak of. With its former Wicker Park location now Pub Royale and one of the best new restaurants of 2015, you still can't go wrong even if you stumble into the wrong bar.
Eric says: "Even as the Logan Square bar and restaurant scene has exploded around them, Smallbar hasn't changed what they do: curate an outstanding locally focused draft list, offer a wide range of spirits, serve solid bar food, and keep a friendly, unassuming staff."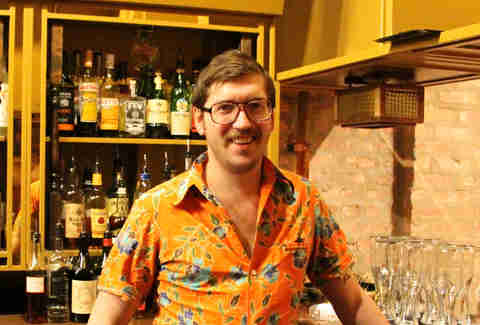 His pick: Logan Arcade (address and info)
Logan Square
If you're a gaming nerd into Killer Queen, this is the only place to publicly play it in Chicago. If you don't know what the hell that is, not to worry. There are plenty of other noteworthy distractions here, like a signed edition of Star Trek: The Next Generation -- the pinball game, not the VHS cassette series (although that would also be sweet).
Doug says: "It reminds me of arcades of my childhood that happen to have a bar there for the adult in me. Seriously, it has three rooms filled with arcades you haven't thought about in 20 years! This is my favorite winter bar. I don't feel bad sitting in the dark playing video games and eating pizza while throwing one back."

His pick: Bob Inn (address and info)
Logan Square
You bob in, you bob out. That's the way it's done at Bob Inn. That's the way it's always been done.
Sean says: "Great place to get a low-key drink and a pool table that's almost always open."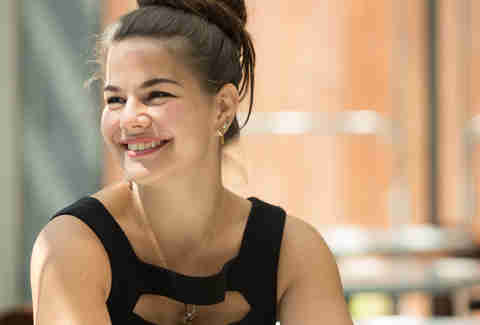 Her pick: The Drinkingbird (address and info)
Lincoln Park
Sometimes location is everything, and Drinkingbird nails it not just due to its proximity to one of Chicago's finest pizza joints, but also next to one of the only other places in the neighborhood you can muster up the energy to visit in winter: Regal Webster Place 11. Stop in before and/or after the movie and if you're foolish enough not to grab Pequod's on the way home, Drinkingbird's burger makes an excellent alternative.
Julia says: "This bar is just a little bit out of the way, but well worth the trip. Located next to Pequod's Pizza, or Clybourn and Webster, The Drinkingbird has a fantastic balance between neighborhood spot and cocktail bar. You can trust the bartenders here. They know how to make a delicious balanced cocktail, or whatever it is that you fancy."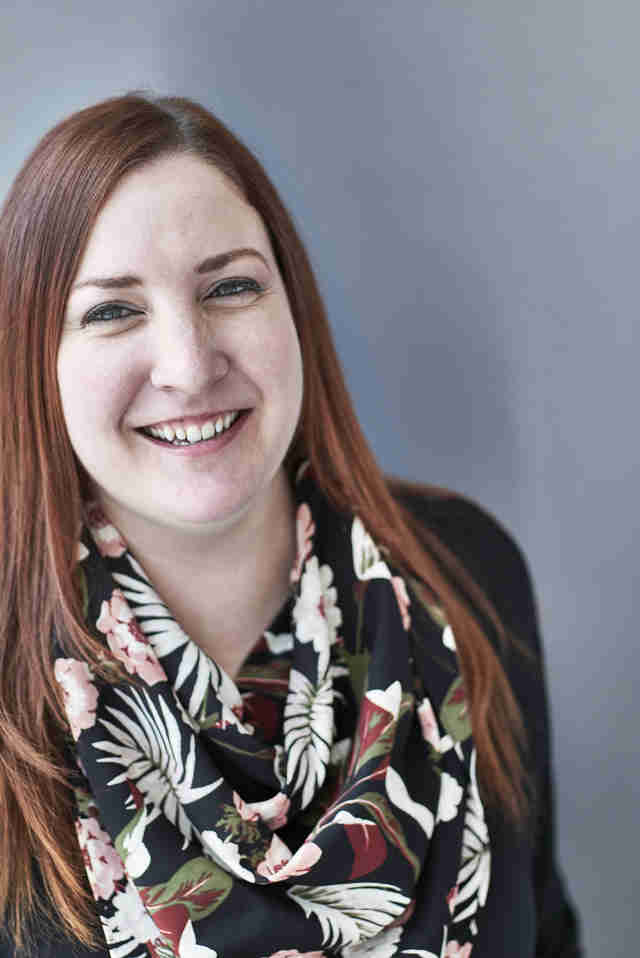 Her pick: Clark Street Ale House (address and info)
River North
Known (to some, but not many) as one of the few places in Chicago to serve cask ale made with a hand pump (in addition to 100 bottled beers and over 300 whiskeys), this oasis for beer nerds isn't just a place to escape the hordes of tourists jockeying for parking in front of Blue Chicago. It's also one of Chicago's most dog-friendly bars... especially if your dog is into cask ale.
Cristiana says: "There's a big neon sign out front that says, 'Stop and Drink,' so one day I did and I've been hooked ever since. They have extensive beer and whiskey lists, a great staff, and a 4am liquor license, so they're beloved by industry folks but I don't know if that many people actually know that it's there!"

His pick: Brindille (address and info)
River North
If you've opted for exotic frog legs, 200+ Old World wines, and magnum pours of Champagne in River North over another Public House bro-down, congratulations: you've made a wise decision.
Steve says: "It is a bar that offers an elegant and comfortable experience. The theme from its inception is 'refined Parisian.' It complements the extraordinary French fare with sophisticated wines and cocktails that are designed specifically to complement the dining experience. The absinthe program is another aspect that has remained a hidden gem in the city."
Her pick: Five Star Bar (address and info)
West Town
Although this place was once "so hot right now" back in the days when you could pair a trip to the bar with a visit to the always bumping Sonotheque (now Beauty Bar), Five Star's reputation may have cooled a bit but that's just how the regulars like it. Any bar with a "Hunter S. Thompson for Sheriff" poster on its wall is more than OK in our book.
Liz says: "Great beer list, cheap whiskey, awesome snacks, and the sassiest staff in town."
Sign up here for our daily Chicago email and be the first to get all the food/drink/fun in town.