Life is tough. You can't pick your family, co-workers, or which kneecap your loan shark is going to crack after you decided to triple down on the Bears this season. But there is one thing that you can pick: a favorite bar. Your choice of favorite bar says a lot about you, and if it's one of these 23 local Chicago hangs, we've summed up your life in a nutshell.
Logan Square
You go to Weegee's because you love great cocktails and hate spending $14 on cocktails. Oh, and you love shuffleboard, so everyone needs to give you some room because you're in the middle of a pretty serious game.
Goose Island
You like to get your day started at the break of noon with a nice cup of coffee and speakers blasting Pig Destroyer throughout the apartment. You only regret getting one or two of your tattoos. You didn't go to the beach once this summer.
 
Lincoln Park
You're in college and like to get wasted.
Lakeview
You wish you were still in college and you like to get wasted.
 
Bucktown
You usually put a lot of thought into assembling your casual-chic outfit, and your Downtown job allows you to afford the rent in the area. You like hanging out at a low-key neighborhood bar, but you don't actually want to hang out with anyone who is, you know, poor.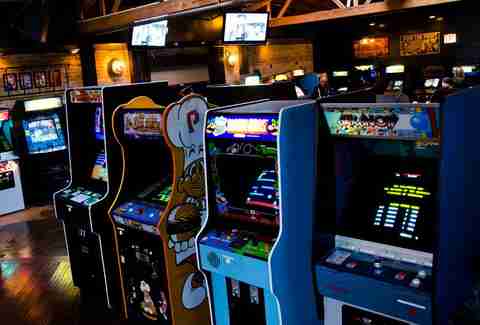 Lakeview/River North
You have no regard for the volume of crippling student loan debt you're accumulating. Fun is priority number one. You're trying to get more into comic books lately.
 
Lakeview
You're either from the suburbs or just really like hitting stuff with a baseball bat, most likely both.
Humboldt Park
You have a thoughtfully decorated apartment with a spacious backyard. You generally like to chill out at home, but when you go out you hit it hard -- spilling wine on yourself, bumming cigarettes off strangers, and walking home two miles while texting exes at 4am.
 
Hegewisch
You're a cop, a dock worker, or personally know a cop or a dock worker. You're a pro at shuffleboard and you can take down Vegas bombs like they're sparkling water.
Streeterville
You have a hard deadline coming up and you need to get some food in you -- along with five or six beers. It's a real shame what's happened to the newspaper industry, just a real shame. Everything is Rahm's fault. And don't even mention Daley. Either one! They're crooks, the lot of them.
 
River North
You like to get dressed up, go out, and spend money on pricey drinks -- but only if the soundtrack to your night is composed entirely of "bangers." You spend more than 40% of your income on rent but the view is totally worth it. You met David Schwimmer once.
Bridgeport
"Man, 2005, that was the year. You could hear Paulie's grand slam from here! Would love to sit in that blue seat one day. But, you know, we also had a shot in 1994. We would've won the series for sure in '94."
 
Beverly
Your grandma makes better corned beef and cabbage than anyone else in the world. Everyone is going to see your perfectly executed Irish jig after you have one too many shots of Bushmills.
Lakeview
You love dance music but you hate bottle service. You've stayed out until 4am without buying a single drink before. You have no idea how the Cubs are doing.
 
Ukrainian Village
You like the Downtown experience of waiting in line to get into a bar and then waiting in line to get a cocktail from the bar, without actually going Downtown to experience it.
River West
You like Frank Sinatra and anyone who has a problem with Frank also has a problem with you. And no one wants to have a problem with you, that's for sure. Also, your windbreaker always smells like cigarette smoke.
 
The Loop
You like to order your first drink of the day at 3:30pm and may or may not have lost a small fortune on agricultural futures prior to ordering said drink.
Clearing
You're probably either a flight attendant or a baggage handler (aka a "thrower"). You like cheap drinks and good stories. The sound of a 747 wouldn't wake you up even if it flew 6ft over your head.  
 
Rogers Park
You've lived in Rogers Park since the '90s, and boy has the neighborhood changed since then. You go to bimonthly CAPS meetings and are on a first-name basis with the circuit-court judge who lives on your block. You still go to Heartland Café for brunch on Saturdays.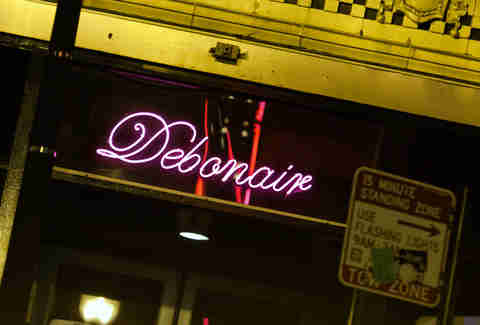 Wicker Park
You recently graduated art school and work at a bar and/or restaurant because finding a job after art school is impossible. You like to go out during the week and get your photos taken by nightlife photographers. You're contemplating what tattoo to get next, even though you can barely afford to pay rent. 
 
Hyde Park
You're a fan of free jazz and have a graduate degree in a subject that most people find as interesting as a bowling ball. Or you've just spent three days cramming for a test and neeeed to get wasted.
Pilsen
You really like craft beer but don't like bars that pretentiously advertise themselves as craft beer bars. You always arrive to the bar with a bag of tacos, like a boss.
 
Lincoln Park
Quite frankly, you don't give a damn, and you're going to whip your finger-guns out of your invisible holsters and party with a crew of leather-clad bikers after requesting Queen from the DJ. All while still wearing your work clothes.
Sign up here for our daily Chicago email and be the first to get all the food/drink/fun in town.