Why Chicago is America's best beer town
No city does beer better than Chicago. There, we said it. The funny thing is, we wouldn't have been able to say that even three years ago (when the term "Chicago beer" was still synonymous with "Old Style"). But, well, now we have more locally brewed options than at any other time in our city's history, and the selections are as diverse as an Albany Park grade school -- so yeah, it's time.
Crack a session beer, and check out our 13-point case for Chicago as America's best beer town.

1. Roughly 60 Chicago-area breweries have opened in the last THREE YEARS
And that's not even counting downstate and other Western newbies. If you look at oh, say, the last century or so of Chicago-area brewing culture, this is basically a massive spike and there's no reason to think it won't keep being spike-y.
2. Great beer -- not just great Chicago beer -- is readily available in Chicago
It's not just that we're making so much great beer -- it's that we have (and, for a very long time, have had) access to craft super-producers like Dogfish Head, Stone, Deschutes, Lagunitas, Founders, and Bell's. Also, remember when Bell's pulled out of Chicago for a while back in 2006? If you want an indication of how great Chicago's beer market is, Larry Bell revived an old brand called Kalamazoo Brewing Company (brewed and bottled by Bell's) to get his beer back in the city.
3. Even more impressive than the number of breweries? The astonishing number of styles.
Metropolitan's lager-only ethos. Off Color's enthusiasm for near-forgotten styles. Moody Tongue's food-friendly brews. 5 Rabbit's Latin-centric outlook. Forbidden Root's botanicals. Pipeworks' dedication to the insane. Revolution's power-to-the-proletariat theme. Empirical's beer-by-experimentation science. Spiteful's... well, spite. So many of Chicago's breweries realize that having a definable outlook can be just as important as delivering output.
4. We've got unparalleled access to other excellent beer cities
Within driving distance of the city are the beer scenes of: Grand Rapids, St. Louis, Milwaukee, Cleveland, Madison, Traverse City, Minneapolis, and everything in between. Chicagoans can road trip to Dark Horse in Michigan a hell of a lot more easily than Surly fans in Minnesota; we can hop a train to Urban Chestnut and Schlafly much more quickly than Detroiters; and Milwaukee (the original beer city) is just a hop, skip, and a jump North. Sure, Portland is pretty great... but it's a heck of a drive to San Diego and Denver.

5. We've got a big-ass lake
Awesome West Coast brewers live in near-constant fear of droughts. Us? We've got Lake Michigan. No worrying about Lagunitas running out of H2O here, like they do in Petaluma, or the Russian River running dry in Santa Rosa.
6. The city of neighborhoods (and suburbs) has embraced brewing
Many Chicago neighborhoods can claim their own brewery -- or two -- some within blocks of each other. It's not just the North Side, either. SlapShot calls Little Village home, the South Loop will soon be home to three breweries, Beverly hosts Horse Thief Hollow, and Argus has called Pullman home for years.
The suburbs are also well represented, with long-timers Flossmoor Station to the South, Solemn Oath and Penrose to the West, and, in Evanston to the North, places like Temperance Beer Company, Sketchbook Brewing, Smylie Bros. Brewing, and Peckish Pig.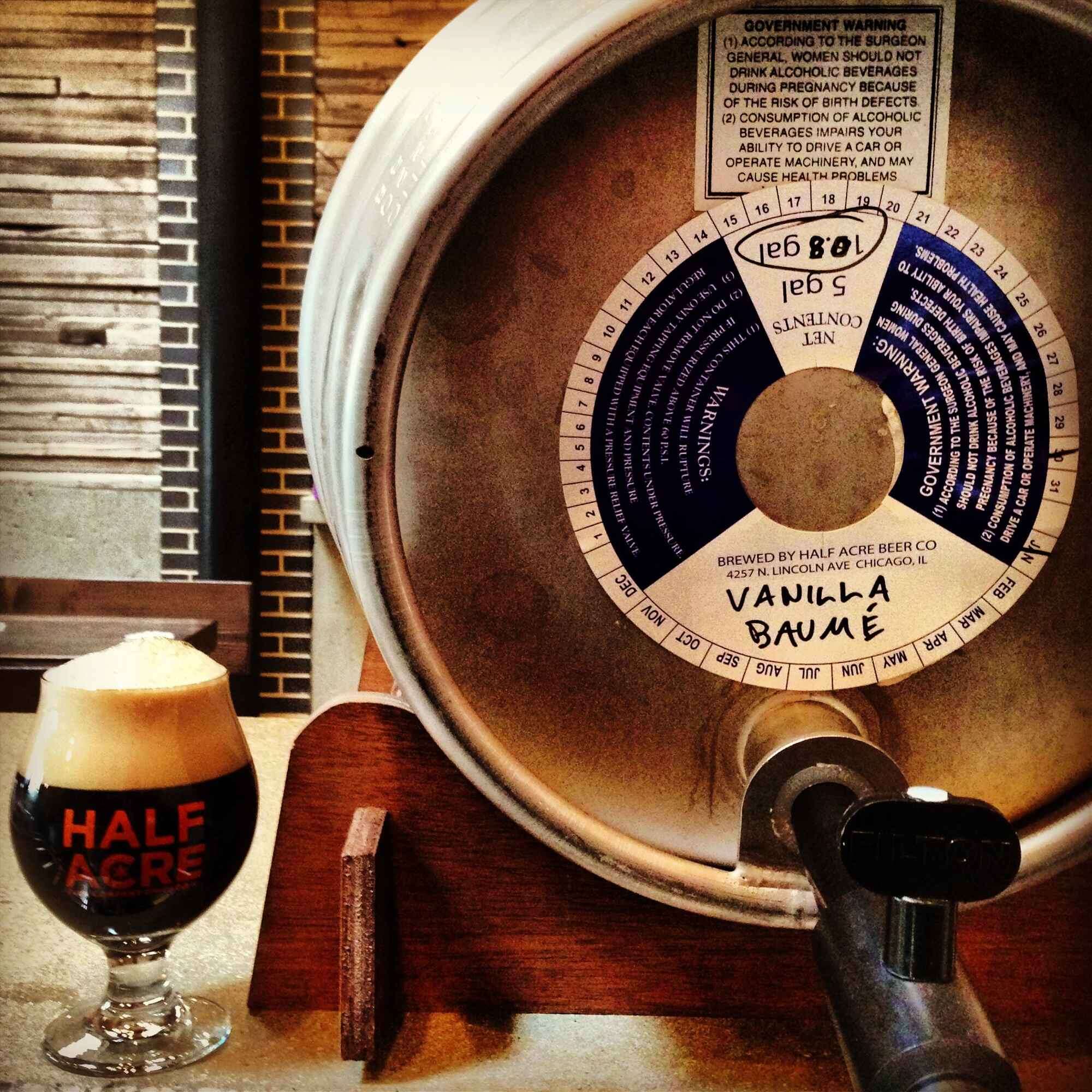 7. We have so many great places in which to drink those beers
Okay, so every city has great places to drink beer. But in a sprawling city like Chicago, those options seem to be near endless. From our neighborhood tavern culture to brewpubs like Goose Island's Clybourn brewpub -- which is still owned locally, NOT by AB InBev -- along with Revolution Brewing and Haymarket Pub, to tap rooms like Half Acre and Vice District, to world-renowned beer destinations like Hopleaf and Map Room, to OGs like Quenchers, you have an option no matter where you are, whether you're swilling High Life up and down Wrigleyville or cherry-picking pubs along Lincoln Ave.
And since this is a city that likes things big (see: pizza), if you can find another bar in the country that has more tap handles than Howells & Hood, we'd love to know about it.
8. We have Bourbon County Brand Stout (and you don't)
The spark that led to the current barrel-aged beer explosion came from Chicago in the form of the Goose Island's world-class Bourbon County Brand Stout, the release of which was undoubtedly the most fanatical craft beer event in the nation. No variety is more lusted after than the Chicago-only Proprietor's -- just 88 barrels were filled with this brew and they're only available here. If you got your hands on one of these, it's a free pass to any beer you want to trade for around the country.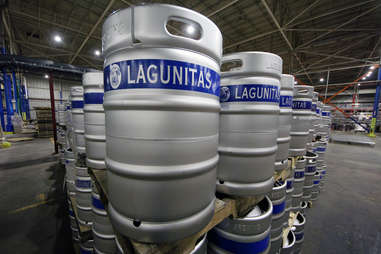 9. We wooed Lagunitas
When Rogers Park native Tony Magee decides to take his California-based brewery home and build a facility that out-produces every other Chicago craft brewery combined, yes, it's a pretty big deal. With craft beer predicted to take 20% market share by 2020, look for more mega-craft breweries like these to be built.
10. Our uncanny homebrew scene > Your uncanny homebrew scene
Homebrewers have been the "farm team" for brewpubs and production breweries across the nation for decades. And while that's nothing new, what is unique is the emergence of homebrew clubs like CHAOS, which takes things to the next level with its own facility and network of pro brewers. Then there's the growth of homebrew stores and class sites like Brew Camp. Hell, when the state legislature of IL put the kibosh on homebrew festivals, a pair of homebrewers went to Springfield and fixed it. Which leads us to...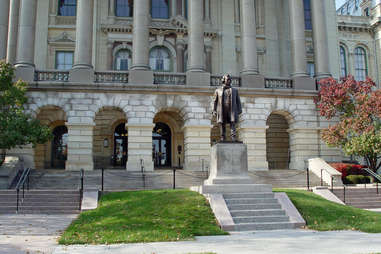 11. Our lawmakers get it
That law that the homebrewers got changed -- that wouldn't have happened without the support of politicians that are pro-craft beer (or at least pro-small business enough to not be against breweries). For example, when SlapShot wanted to open its doors, homebrewers at the alderman's office helped them get the ward's first liquor license in two decades. And when you have another alderman Tweeting at Three Floyds to talk about a brewpub in their ward, you know your voice is being heard.

12. We're a global destination for beer schooling
When students of brewing want to learn the ins and outs of fermentation, they count on America's oldest brewing school, the Siebel Institute of Technology. Some of the world's best brewing minds have passed through Siebel's doors, behind which you'll find knowledge that isn't just limited to making beer -- pouring beer, serving beer, protecting beer, and pairing beer with food are part of the the curriculum for prospective Cicerones, graduates of the nation's premiere beer expertise certification program, which is also based in Chicago. Boom.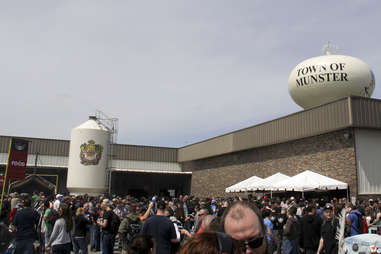 13. We've got fests on fests on fests (on fests)
You're never more than a weekend away from a beer fest or highly beer-centric event in Chicago. For the hardcore aficionados there's the The Festival of Wood and Barrel-Aged Beers with the most amazing collection of dark, heavy, strong, wild, funky, crazy, boozy beers being produced today. A festival pass is a like a Willy Wonka golden ticket to some of the most coveted beers around and some of the most amazing brews you may never have again.
Just a beer bus ride away in Munster, Indiana is Dark Lord Day, which for years has served as a trip to Mecca for Midwest beer fans. The fact that you can take home the cult-iest beer made by the cult-iest brewery in the country only adds to the allure.
Sign up here for our daily Chicago email and be the first to get all the food/drink/fun in town.
Karl Klockars and Ryan Hermes make up the GuysDrinkingBeer, which covers craft beer news including cellar reviews, vertical tastings, event coverage, Q&As with the people creating Chicago beer culture, and whatever else fits the beer beat. Oh, and they drink beer on occasion as well. Follow them @guysdrinkinbeer.