5 things to know about the bigger, better Emporium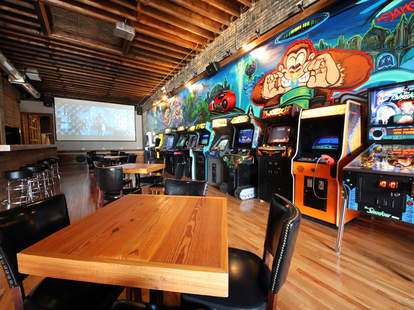 With its latest expansion, Emporium is a step closer to its manifest destiny of turning Wicker Park into one giant, beer-fueled arcade. Doubling in space to 6000sqft means there's more room to imbibe their well-curated craft beer list as you expedite your carpal tunnel syndrome via joystick. Here're the pertinent details so you don't walk in looking lost like a noob.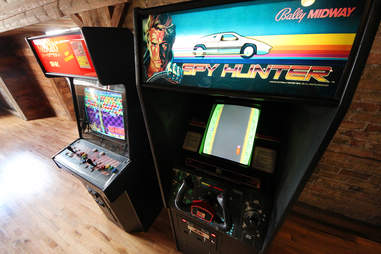 1. There are more games. It's a no-brainer that owners Doug and Danny Marks would eventually increase the arcade roster from 40 to 60 games. Look for cabinet additions like Super Contra, Marvel vs. Capcom 2, and Spy Hunter (watch out for oil slicks!), as well as a new row of pinball machines.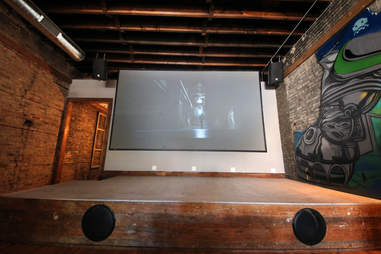 2. There's a giant movie screen. A 20ft projector screen is installed above a stage that has built-in subwoofers with surround-sound speakers linked up around the room. Movie night events are in the works, so you may get to realize your dream of shooting spitwads at a life-sized Billy Mitchell during King of Kong.
3. Their artwork is badass. What happens when you lock local graffiti legend Slang in a video arcade for 17hrs? This mural of a futuristic Chicago skyline encased in a pinball machine with Donkey Kong and Wario running amok (a panoramic view is here).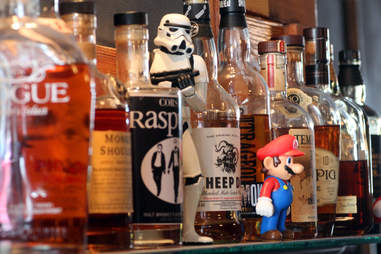 4. It's for rent. Whether you want to reserve tables for a bachelor or birthday party, or quarantine the whole damn room for a company outing (why talk to your co-workers when you can whoop them in Killer Instinct 2?), there's flexible scheduling and discount token deals to be had.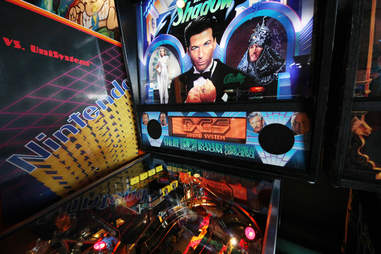 5. The Shadow pinball machine will blow your mind. It might be quicker to mention the features this game (based on the '94 movie) doesn't have, but here goes: a gun for a plunger, four flipper buttons, Alec Baldwin, a magnet that stops your ball in the middle of the playfield, a tilt warning from Tim Curry saying, "You think you can control the game with brute force!?", and this very special message...
Well... that about wraps it up.