Between all the EDM dance parties, craft beer standbys, secret speakeasies, and live music institutions, Wicker Park has some serious bar variety. So if you can't find at least one thing you like in the following 12 drinking spots, that's on you.
2033 W North Ave
Part deli, part dining room, part event space, although that part is called 1st Ward Events, this relative newcomer hosts bands, Donut Fests, sandwiches, and a cozy lil' rooftop patio that no one knows about except you.
1942 W Division St
Nothing says Celtic-authenticity quite like 80oz beer towers and Guinness-spiked mac and cheese!!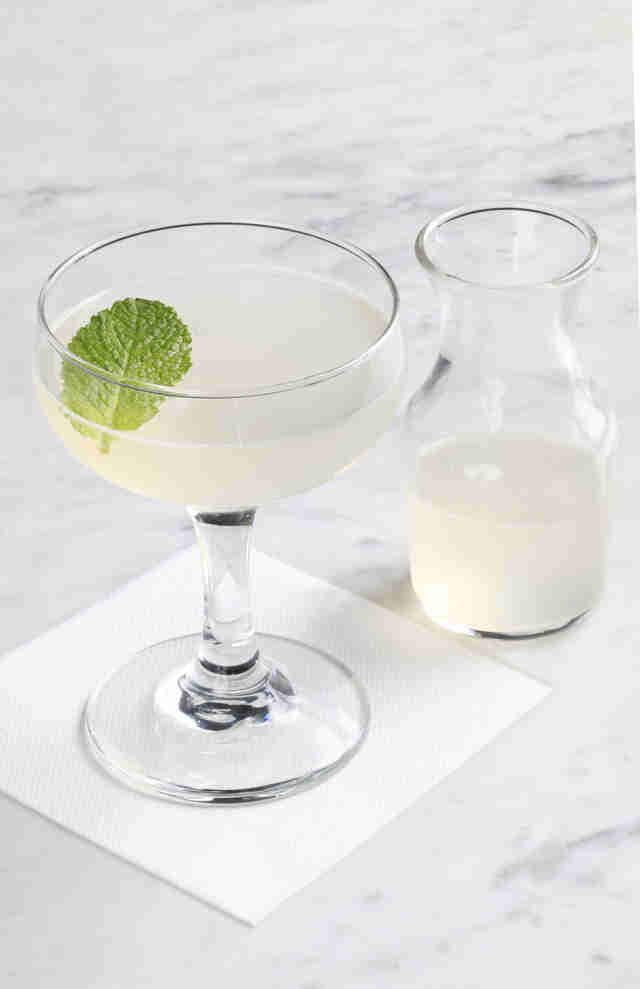 1520 N Damen Ave
With no sign or obvious door, it's as secret as one of the best cocktail bars in the country can be. As in, not a secret at all and you'll probably have to wait in line before getting in. But faithful, fancy cocktails like the Juliet and Romeo -- Beefeater, mint, cucumber, and rose water -- are worth the time investment.
1059 N Wolcott Ave
If ping pong's not your game, consider bringing your own paddle anyway because you gotta look the part. Otherwise, saddle up to the super-friendly staffed bar for a $2 Hamm's or a $3.50 Jameson shot, or both. Bring your pooch to the outdoor patio for "dog day afternoon" Sundays, just don't let him jump in the koi pond.
1670 W Division St
Bangers means sausage, like the fancy Sheboygan veal brat, and lace means the foam left on your glass after you've consumed a flight from the Six Pack -- six kegs that live in an antique cooler and typically house the most unusual brews of the 32 rotating taps. And even though it's not referenced in the name, definitely eat the duck BLT.
Best for picking someone up: Evil Olive
1551 W Division St
The Monday night Porn & Chicken dance parties -- where underdressed women and overdressed chickens feed your face shots and free chicken wings while you grind to EDM -- put this place on the map. So considering that, you definitely can find someone to go home with here, but do you really want to?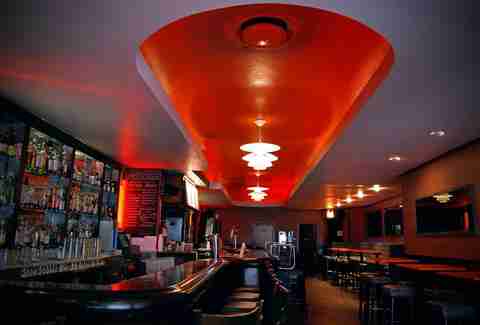 Best late-night spot: Estelle's
2013 W North Ave
Before 2am, it's a thoroughly fine red and leather neighborhood lounge, but after 2am, you'll have to wait in line at the door, wait in line to order a PBR ($2 on Tuesdays!), and then wait in line for the comically tiny bathroom. But score one of the booths and you basically own the joint. You still have to pay your tab, though.
1659 W North Ave
Participating or people watching, it'll be a good time as long as you have a table to call home base. Otherwise you'll be swept up in a sea of Fugee crooners killing you softly.
2047 W Division St
It's simple, just eat 30 Buffalo wings, five bacon strips, five onion rings, one side of mac & cheese, a half-rack of ribs, one burger slider, one turkey-burger slider, one pulled-pork slider, one duck-breast slider, one grilled-cheese slider, one crab-cake slider, one PB&J slider (???), and drink 50oz of beer within 50 minutes, and receive a free T-shirt, your photo on the wall of fame, a comped meal, and a questionable concept of what is considered success.
1572 N Milwaukee Ave
A neighborhood institution since 1994, it's most famous for hosting a secret Rolling Stones show in 1997, but also for being name-dropped in High Fidelity. Access the recently opened basement speakeasy, Door No. 3, by a hard-to-find-door in the alley of Damen, or, you know, just go downstairs from inside the venue on show days.
1548 N Damen Ave
Never empty but always uncrowded, Blue Line's got a serious selection of board games and massive booths to play 'em all in. And the fireplace is a nice touch.
1800 W Division St
The drinks really are cheap but, more importantly, it's basically been here forever propping up the local music scene with performances like Environmental Encroachment. However, if costumed performance art marching bands aren't your thing and casual games of basketball are, there's always the little court on the back patio, where coincidentally, you can also buy your Christmas tree.

Sign up here for our daily Chicago email and be the first to get all the food/drink/fun in town.

Carrie Dennis is an Associate Editor for Thrillist and suspects reality television is scripted. Follow her on Twitter @CarrrieDennnis.