Drink beer at Whole Foods while this girl does your shopping for you for free
Officially the only Whole Foods in North Texas that'll fill a keg, the Addison WF is also the company's first-ever "commuter store", which offers up perks for business corridor-ers while they wait for the Tollway's traffic to die down, including a taco bar, an upstairs lounge, and a chick whose sole job is to go buy your groceries while you drink a beer.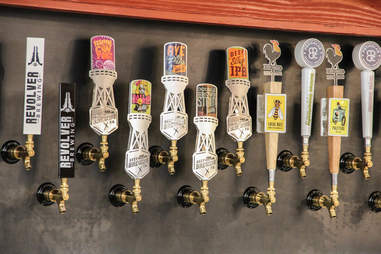 Here's how it works: you call or email them with your shopping list before you get there, and they'll have someone like Kylie (that's her up above) do all your shopping for you -- for free your first time, and for around $7 after that -- whilst you sit at their gazebo bar drinking from one of these 17 taps.
In addition to your list, you can also pass along any important buying guidelines, like "I want my bananas green!" or "I prefer to spend less than $4 on a bottle of wine!"
Also cool: once she's done, you don't have to chug your beer. She'll keep your groceries refrigerated for you while you partake, and, once you're finished, you just check in at the concierge desk up front and boom: groceries.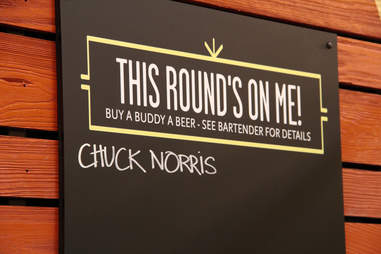 Oh, and make sure to check out their "Buy a Buddy a Beer" program, which lets you prepay for a beer for anyone, including Chuck Norris, who literally lives two blocks from this Whole Foods and less literally rides a stationary bike to keep the Earth spinning.