Great bartenders wear many different hats: amateur therapist, drinking buddy, cocktail expert, and so on. While it may be difficult to quantify which local barkeeps have provided the best shoulder to cry on or have partied the hardest, picking out the best and most innovative drink makers in town is a worthy and venerable pursuit. In becoming the best Dallas bartenders of 2016, these ladies and gentlemen have exceeded our criteria for unforgettable drink menus and top-tier technique.
Gabe Sanchez
Deep Ellum
Gabe Sanchez of Black Swan Saloon probably won't admit it, but he's a huge puzzle piece who helped put Deep Ellum back together after the slump of the 1990s. And he did just that with his unique concoctions and one-of-a-kind cocktails made from infused this and essence of that. With all the seasonal science experiments that he is constantly cooking up, there's really no way to ever tell what kind of new flavor experiments or strange imported liquor Gabe has up his sleeve. That's why it's probably best to give him a few clues and then sit back and enjoy whatever he whips up for you.
Andrew Thompson
Deep Ellum
If you've wandered down Elm Street in Deep Ellum late at night and been drawn into Twilite Lounge by the jazz band or the twinkling chandeliers, you have most likely been served a drink by Andrew Thompson. Twilite's resident lumberjack and cocktail master, Thompson is deliberate and precise with his drinks while also making sure that no one is thirsty for too long. In a bar that is famous for its frozen Irish coffees, Thompson takes a slightly different approach to his handmade cocktails. All we know is that whatever he does with warming the drinking glass in his hands and stirring those ingredients works, because his is the finest Old Fashioned in town.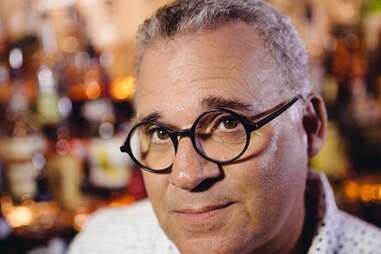 Charlie Pap
South Dallas
For years, the undisputed elder statesman of the Dallas cocktail scene has been Charlie Pap. He ran the show at the iconic Maple Ave dive bar Windmill Lounge for almost a decade. But Industry Alley has proven to be not only the house that Charlie built but also a proving ground for new, up-and-coming mixologists who train under the watchful eye of the master. There's a reason that Charlie is considered "the bartender's bartender." Who else is planning entire nights around a theme like Japanese sake?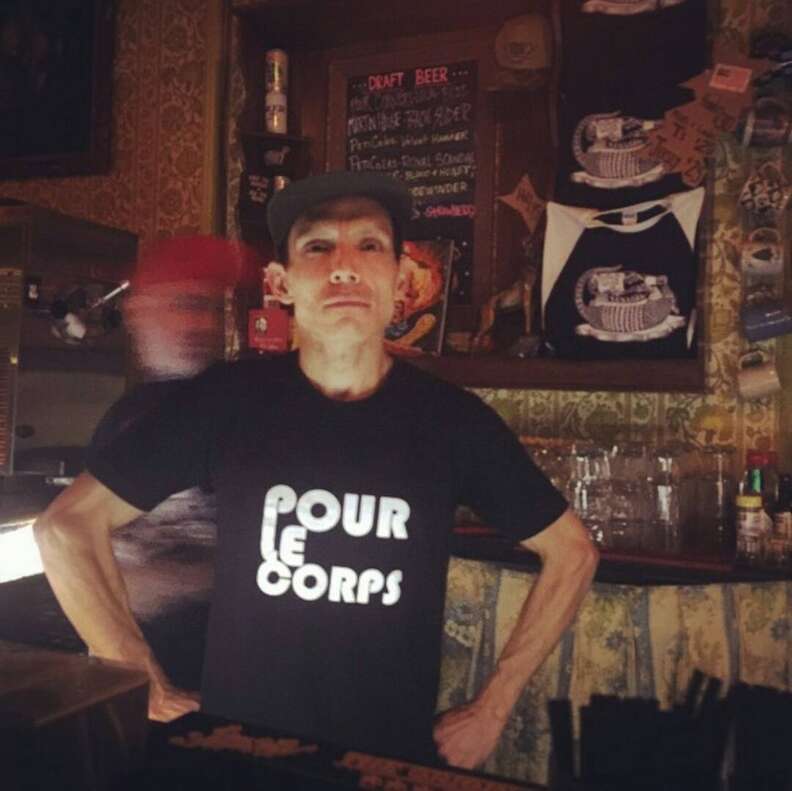 Del Perez
Lower Greenville
The word "evergreen" comes to mind when talking about Del Perez. After holding it down behind the bar of Ten Bells Tavern and Blackfriar Pub, Perez now treats the thirsty denizens of East Dallas at Single Wide. He can whip you up a made-from-scratch margarita or extra-dirty martini to beat the band. But it's Perez's genial nature and welcoming warmth that keeps regulars coming back and visitors likely to become regulars. Don't be surprised if he remembers your drink and exactly how you like it even after only a few visits.
Patrick Tierney
Oak Cliff
If you visit Ten Bells Tavern in Bishop Arts District, you're likely to be served a drink by a man wearing a death metal shirt and a backwards baseball cap. That man is Patrick Tierney, and his metal-loving exterior hides a great secret: He's secretly a spirits savant, and has created some of the custom cocktails on the Ten Bells cocktail menu. One of his creations, The Hanover, is named in tribute to his Connecticut roots and features such decidedly non-metal ingredients as Saint-Germain elderflower liqueur, hibiscus vodka, and lemon zest.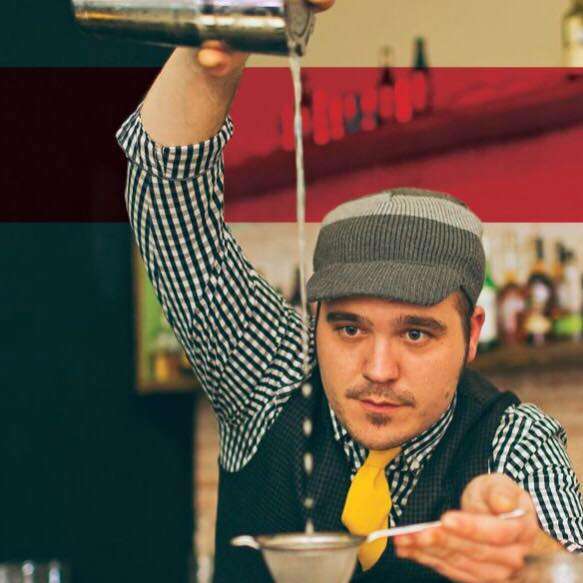 Drew Garison
Downtown
Midnight Rambler, housed in the basement of the oh-so-fancy Joule hotel, already has a reputation for being a haven for those who enjoy a cocktail experience. So it only makes sense that Drew Garison, formerly of Eddie "Lucky" Campbell's Parliament, has hopped behind the bar at this fashionable establishment. Let Drew whip you up a Cutlass Supreme with some demerara rum, Drambuie, curacao, oloroso sherry, Angostura, and assorted spices to warm you up this winter.
Michelle Hines
Fort Worth
After working the bar at Fort Worth's Boiled Owl Tavern, Lola's Saloon, and The Ginger Man, Michelle Hines is a familiar face in the Fort Worth bartending scene. Now you can find her behind the bar at Fort Worth music venue and generally cool hangout spot Shipping and Receiving. She can talk whiskey or beers with you until you're blue in the face. She has a dedicated following who seek her and her libations out when in the Tarrant County side of the metroplex.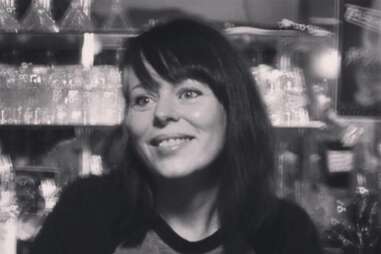 Brandy Butler
Lakewood
The Lakewood Landing is the dive bar to end all dive bars and the place where you go when you just want a stiff drink and a good conversation on the front porch. And Lakewood Landing's Brandy Butler serves both of those up with enthusiasm. No infused mixers or essence of flavors here. Just an honest, heavy-handed cocktail that will soothe what ails you poured by Butler, a bartender who probably knows your name already.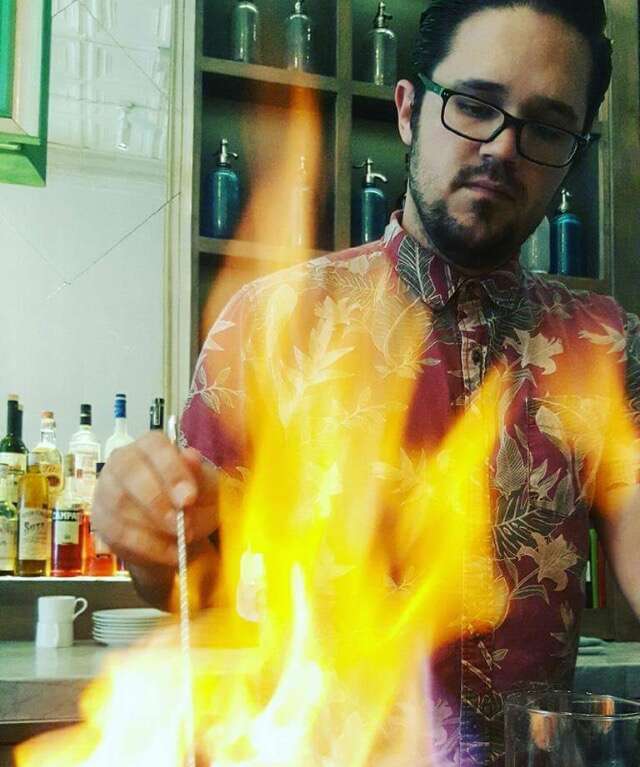 Brad Bowen
East Dallas
The most hotly anticipated bar opening of the year, The Lounge Here has provided a stylish yet comfortable place near White Rock Lake for those looking to kick back and tell a few stories over some drinks to call home. And bartender Brad Bowen likely has the drink to suit the mood, especially if it's rum you crave. The self-professed "rum guy" has a soft spot for Tiki drinks, but ask him about the Hayflinger, the drink that got him his first ever bartending gig and a personal favorite. It's dry gin, peche de vigne, ginger, lemon, and bitters, and it will change the mind of even the most fervent gin haters.
Sign up here for our daily Dallas email and be the first to get all the food/drink/fun DFW has to offer.
Amanda Cobra has eaten and drank her way through the Dallas classics, and has the stretchy jeans and loose tops to prove it. Follow her dietary missteps on Twitter @amandacobra.